$389.99
in stock
13 new from $389.99
as of November 30, 2023 2:12 pm
Last updated on November 30, 2023 2:12 pm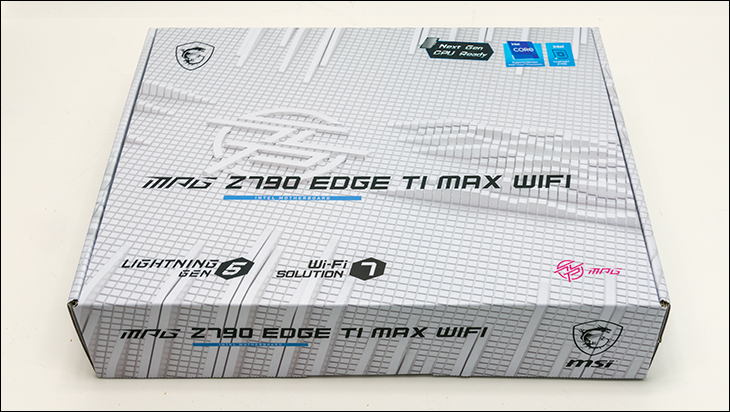 In a sea of overly aggressive, arguably garish, multi-color shipping containers the 'plain' white background with black font can be considered aggressively conservative. Aggressively conservative and yet meant to standout because of its more elegant aesthetics. We like that. We like that a lot. This bold stance on the state of the marketplace is highly refreshing and we wish more would tone things down, not turn the disco dial up to 11. We however are conservative by nature and by training. As such, you may not be as conservative as us and find it "boring". Either way… it does its job with aplomb as you will notice it. You will form an opinion on it. Just like art, that is pretty much the definition of a success from an advertising point of view.
Make no mistake. This box is no avant-garde design. It is highly functional. Once again almost aggressively so. So once you notice it, which you will as it will stand out amongst a sea of reds/blues/greens, the box is filled with all the information one could ask for to make an informed decision without too much marketing doublespeak. Yes. In mere moments you will know whether or not the Edge series in general and the Edge Ti Max in specific is right for your build's specific needs. Just the way it should be.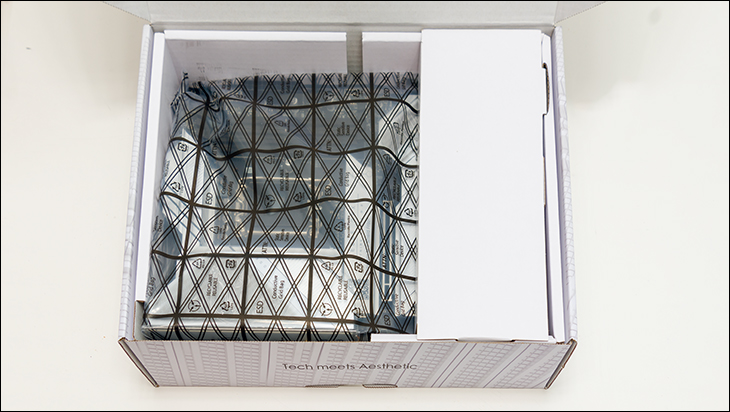 Much like the exterior, the internal protection of this box is highly conservative with no surprises to be found. In fact, one could go as far as saying it is pretty much like the vast majority of motherboard boxes out there. That is to say that while it is 'average' that is not a bad thing. Multiple zones for the accessories that double as a 'crumple zones' combined with multiple layers of carboard all but ensures that this motherboard will make it to its destination. Be it across town, across your state, even across country. All without needlessly increasing the MSRP.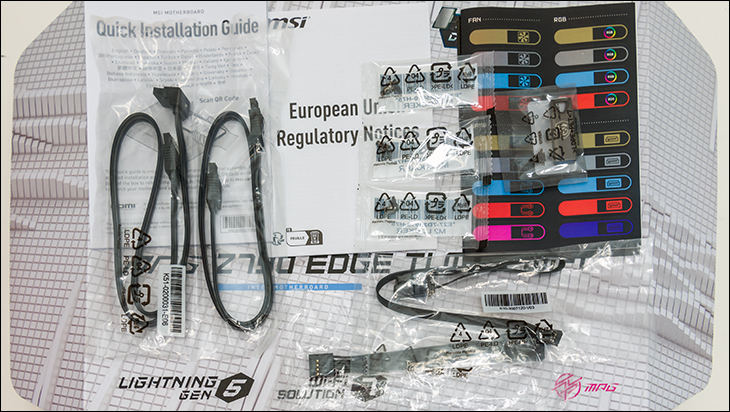 In past generations the accessory list of the 'Edge' series was pretty much (also) the definition of above average. For the most part that holds true for the mew Ti Max variant. The operative word being 'most'. However, this is a good thing, Yes, once again buyers can expect to find a very good assortment of accessories with very little dross thrown in to bulk out the list.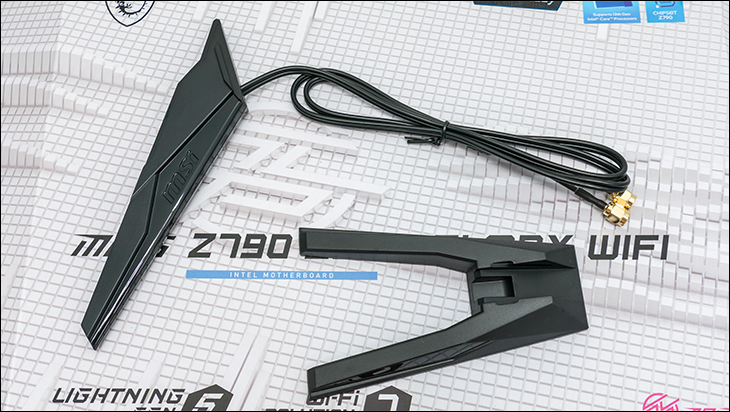 For example, MSI once again includes their excellent WiFi + BT antenna (with excellent magnetic base), SATA cables (sadly only two), RGB cables, their excellent 'EZ' M.2 clips, cable labeling stickers, and even a USB flash drive for their installation 'CD'. All of which we have come to expect from MSI – and once again that USB flash drive's ease of use is best in class.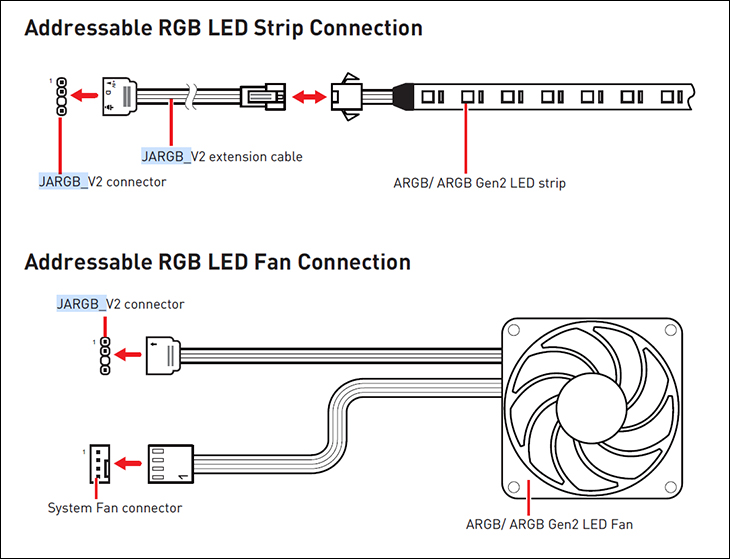 However. MSI has once again exceeded expectations and in addition to all the basics plus that nice flash drive, they also include two new features. The first is a dual-purpose Y extension cable that plugs into a special port on the motherboard… and allows one port to provide both ARGB lighting and control, as well as acting as a 4-pin fan header. Both of which it can do at the same time. Yes, this may not sound like much but it will result in a cleaner final build. A cleaner build that is easier to accomplish as there will be less cables to route/hide/secure… and fewer sticking out from the motherboard in the first place. As such it is a nice little bonus feature, but we doubt many will buy the Edge Ti Max just because of it. Still nice, and on its own it does push the Edge Ti Max above its predecessors and into excellence territory.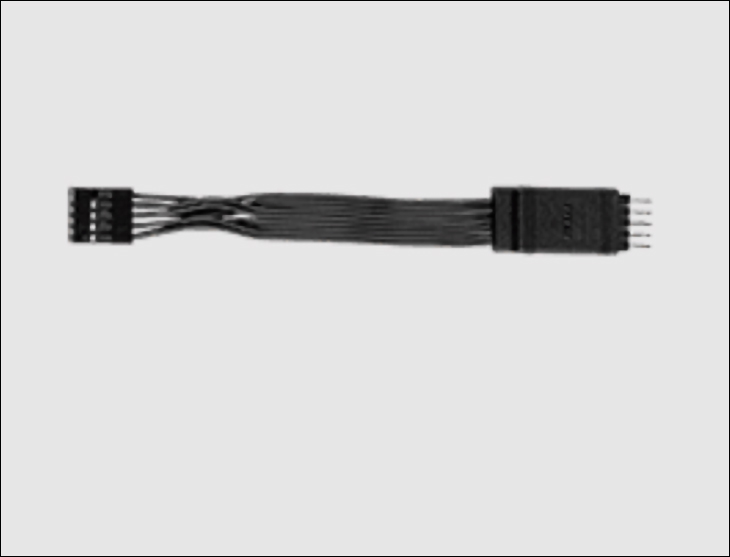 However, MSI finally… finally has addressed the largest ease of use issue their motherboards came with. Specifically, how they still were 'old school' when it came to case front panel headers. It may only take a few moments but having to plug in those teeny tiny header cables one… by one… by one… is a pain (we recommend a pair of tweezers, good lighting, and if you are older than a teenager… a low magnification magnifying glass). This is especially true of smaller cases where just getting your hand in to position is a hassle. That is why many moons ago ASUS started to include an adapter where you plug in all those finicky cables to it while it outside the case and then just have to plug in one keyed adapter on to the motherboard.
MSI has taken that idea of ease of use and improved upon it. Significantly improved upon it via an aptly named "Front Panel Cable" adapter. Just like ASUS and their "Q Connector", just without any pretentious name, this cable allows you the freedom to preinstall all the case header cables even before you install the motherboard. However, unlike a small hunk of plastic this ribbon cable allows you two (new) freedoms that ASUS does not. The first is the fact you can hide this cable and the cables that attach to it. Making the final build even cleaner. That however is only the start as it adds inches to the length of those notoriously short cables. This is a pet peeve of ours, but most case manufactures seem to take it personally if their cables are even a millimeter longer than they 'need' to be. As such there are many… many cases with front header cables that are barely long enough to reach. Ironically enough we find full tower and oversized tower cases to be the worst offenders in this regard. So yes. Those extra inches this cable will give you will make your build easier. It will reduce the hassle factor more than ASUS. It is just better.
Bluntly stated that seemingly simply adapter cable not only pushes the Z790 Edge Ti Max into greatness territory, but for the first time in memory makes MSI decisively better than the competition when it comes to ease of use. Seriously. That cable alone makes the Ti Max better that the rest in its price class. It even makes it better than $430 boards like the R.O.G. STRIX -F II. If you are like many system builders once you hear about this new feature the Edge Max will rise quickly to the top of your list of motherboards you use for Intel builds. Color us highly impressed.