$86.50
in stock
1 used from $86.50
as of December 7, 2023 9:04 pm
$54.00
in stock
4 new from $54.00
2 used from $79.99
as of December 7, 2023 9:04 pm
$135.00
in stock
18 new from $121.00
as of December 7, 2023 9:04 pm
Last updated on December 7, 2023 9:04 pm
BIOSTAR is heavily committed in delivering the absolute best value products for consumers and today marks the introduction of the new BIOSTAR PRO series line of motherboards for AMD processors. BIOSTAR has taken into consideration the demand of system builders for more cost-effective systems based around the AMD platforms and is introducing the AMD PRO series motherboard to offer a better value option for consumers who want to opt for an AMD system Redefining price-to-performance, the BIOSTAR PRO series is simply beyond better. The new BIOSTAR PRO series motherboards feature enhanced power design for increased stability and durability coupled with a reinforced metal CPU retention backplate for secure, long-term usage. Additionally, BIOSTAR has integrated an improved audio solution featuring Nichicon high-end audio capacitors for better sound quality.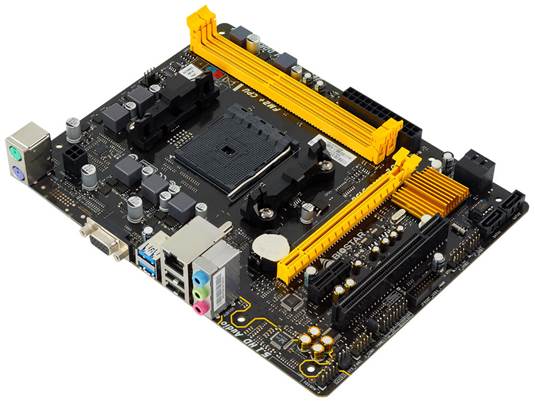 BIOSTAR PRO Series Features 
 
Audio Art Capacitors – high-end Japanese Nichicon audio capacitors bring audio to life to offer a whole new artistic dimension and clarity to your listening experience.

 

 
Tough Power Enhanced – high-endurance power design allows the BIOSTAR PRO series motherboards to endure high-current with consistent full energy output without additional energy loss.
 
Iron Heart Protect – a reinforced CPU backplate protects PRO series motherboards from bending and stress caused by heavy CPU coolers. This protects the motherboard from potential circuit damage and serves to conduct some heat away from the CPU and VRM area as well.
BIOSTAR 6+ Experience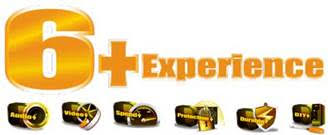 The new BIOSTAR PRO Series will carry on the exclusive BIOSTAR 6+ Experience feature set which delivers the best BIOSTAR has to offer: Speed+, Audio+, Video+, Durable+, Protection+ and DIY+.
BIOSTAR PRO Series Models
AMD APU Series
Model
A70MD PRO
A70MG PRO
A68MD PRO
CPU
AMD FM2/FM2+ Processor
AMD FM2/FM2+ Processor
AMD FM2/FM2+ Processor
Power
5phase
5phase
5phase
Chipsets
A70M
A70M
A70M
Solid cap
100%
CPU in/output
100%
Memory
2 x DDR3-2600(OC)
2 x DDR3-2600(OC)
2 x DDR3-2600(OC)
Expansion Slot
1 x PCI-E3.0 x16

1 x PCI-E2.0 x1

1 x PCI

1 x PCI-E3.0 x16

1 x PCI-E2.0 x1

1 x PCI

1 x PCI-E x16 3.0 Slot
1 x PCI-E x1 2.0 Slot
1 x PCI Slot
LAN
GbE (RTL8111G)
GbE (RTL8111G)
GbE (RTL8111G)
Storage
4SATA3
4SATA3
4SATA3
Video
VGA , DVI
VGA
VGA , DVI
USB 3.0 / 2.0
4USB 3.0(2+2) / 6USB 2.0 (4+2)
4USB 3.0(2+2) / 6USB 2.0 (4+2)
4USB 3.0(2+2) / 6USB 2.0 (4+2)

 

Feature
Watch Dog, BIO-Relife, BIO-Flasher, BIOSTAR Flash, e-HotLine, BIO-Watch, Smart Speed LAN, BIOS Screen
Watch Dog, BIO-Relife, BIO-Flasher, BIOSTAR Flash, e-HotLine, BIO-Watch, Smart Speed LAN, BIOS Screen
Watch Dog, BIO-Relife, BIO-Flasher, BIOSTAR Flash, e-HotLine, BIO-Watch, Smart Speed LAN, BIOS Screen
Product Image