$389.99
in stock
13 new from $389.99
as of November 30, 2023 2:12 pm
Last updated on November 30, 2023 2:12 pm
Final Score: 92 out of 100
Let us start with the ballet dancing, pink tutu wearing, hippo in the room. The name. We are not referring to the fact that it is a twenty-five character mouthful and a half of a name. We are not even referring to the fact that MSI not only added in 'Max' (which makes sense) but also 'Ti'… even though the aesthetics are very, very similar to the non-Ti variant, and there is zero Titanium to be found anywhere on this board. No. We are referring to the fact that once again the 'Edge' is part of the Msi Performance Gaming (MPG) line-up and not their Msi Arsenal Gaming (MAG) lineup.
This is an upgraded, unarmored, refined… enhanced variant of the blueprint that MSI use to make their MAG TomaHawk model. In fact, in generations past the previous gen's EDGE became the new gen Tomahawk (with some changes… obviously). This is no shape nor form a slam against the EDGE. The EDGE motherboards have since their inception been excellent boards that are tailor-made for the mainstream buyer. They just are not in the same class as an 8-layer PCB based MPG Carbon motherboard. The chasm between the two MPG boards is just too wide and this is unfair, and doing a great disservice, to the EDGE boards. It sets up unobtainable expectations and when the average buyer compares and contrasts the 'same class' boards the EDGE gets dunked on. Hard.
This is a shame as the EDGE is a premium motherboard. Just one without the premium asking price. It just cannot compete with its Carbon 'brethren'. However, turn things around and compare and contrast it against its TomaHawk brother, or better still against its main competitor the (more expensive) ASUS STRIX-F, the EDGE wins 8 times out of 10. It does so because it is an excellent board at an extremely competitive price point.
This excellence, and exceeding of expectations every generation is why the by-line for this review is Maximized Value… as that is what the MSI Z790 EDGE TI MAX WIFI is. MSI have indeed handled Intel throwing the entire industry a wobbly and made it into a major positive. So much so that they have not only closed the gap with their competition but blown past them in nearly every area. To be blunt, and extra alliterative, the EDGE Ti MAX is tougher than a (Asus) TUF, prettier than a (ASUS) Prime, and as premium as a STRIX -F II. All without an inflated asking price. Mix in the fact that the EDGE Ti Max's color scheme may be conservative but will "Just Work" with black cases, white cases, and even bare metal cases and this is a board that is also rather flexible.
In conclusion, when one combines a very good asking price with good aesthetics; very good performance; very good Quality of Life features; and then cram in cutting edge / well above average features… the end result is a motherboard that Just Works for wide swaths of builds. So yes, the EDGE Ti Max WiFi lives right in the middle of that zone we like to call a Real Deal. So, for all the 12th gen Core-I upgraders we strongly suggest you take a long hard look at what this motherboard can do for you before you just opt for a drop-in CPU replacement. The same holds true for new system builders who are dead set on once again opting for the Tomahawk and calling it a day… as the Edge does indeed have an edge over it and the difference in price will easily be justified for many scenarios.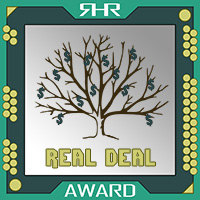 The Review
MSI MPG Z790 EDGE Ti Max WiFi
The EDGE Ti Max WiFi motherboard offers a winning combination of affordability, great aesthetics, top-notch performance, and advanced features. Positioned as a "Real Deal," it's a standout choice for 12th gen Core-I upgraders and new system builders, outperforming competitors like the Tomahawk with a justified price difference.
Review Breakdown
Packaging & Accessories

0%

Layout & Aesthetics

0%

Build Quality & Warranty

0%

Value

0%