$179.00
$204.95
in stock
6 new from $179.00
3 used from $130.77
as of December 1, 2023 5:52 pm
$219.95
in stock
1 used from $149.99
as of December 1, 2023 5:52 pm
$179.00
$204.98
in stock
8 new from $179.00
3 used from $194.95
as of December 1, 2023 5:52 pm
Last updated on December 1, 2023 5:52 pm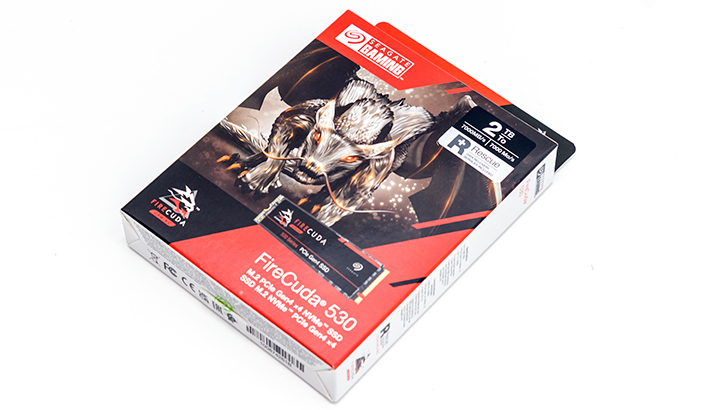 While a little over the top for our tastes there is no arguing that FireCuda 530's shipping container gets the job done and then some. It is attention getting. It shows and just not tells one about the 530, and generally speaking is tailormade for bricks and mortar retailer shelves. This should come as no surprise as it is a dead ringer for the FireCuda 520's shipping container. Beyond confusion related issues, which are a decent excuse to use when asked why you bought the more expensive but 'wrong one', we do not mind this. Put simplistically… "if it ain't broker, don't fix it" and the FireCuda 5×0's shipping containers are not broke and have not been for a couple gens now.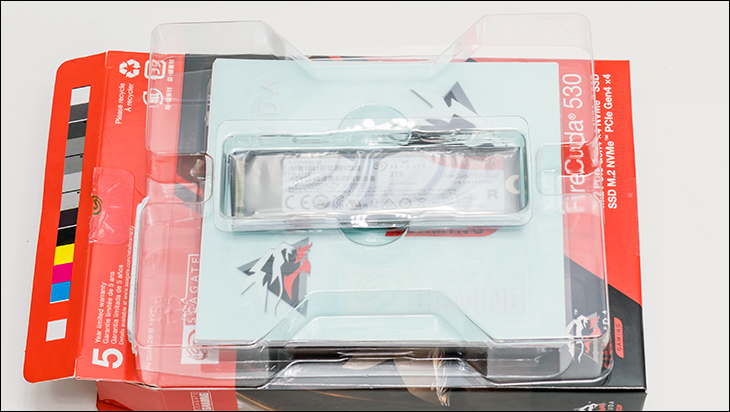 The internal protection is also the same as its predecessor. Consisting of a multi-section, multi-part 'clamshell' plastic container and sealed ESD bag there really is nothing to complain about. Quite honestly, this combination has become the de-facto standard for M.2 drives as it works and works well. You can have a high degree of confidence in your precious drive arriving safe and sound no matter if it was just shipped across town, across the country, or across the ocean.
The accessory list is also the same as its predecessor. That is to say, decent bordering on best in class. The reason for "bordering on" caveat is that the included physical accessories are sparse (basically just an installation pamphlet), and while all FireCuda 530s come with 5-year warranties the included (one time) recovery service only covers the first three years. Thankfully, it really does not cost all that much to push this out to the full five… but it is disappointing to see that Seagate did not listen to feedback and fix this ongoing (and obvious) issue. Maybe one day they will, and at which point it will be best in class.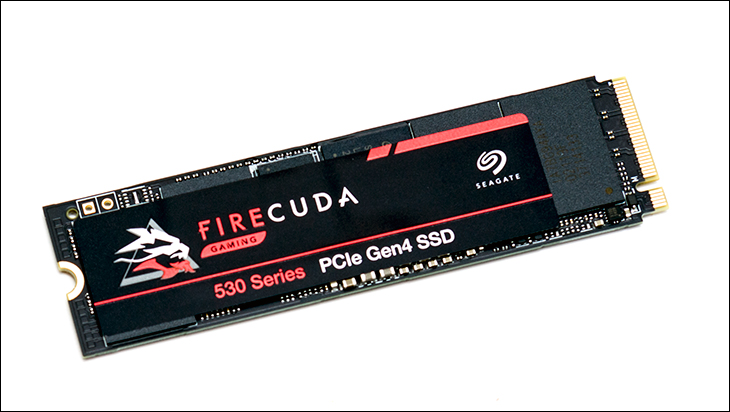 The easiest way to describe the FireCuda 530 is to compare and contrast its hardware components with its 520 predecessor. That way you know what has changed, and if the changes are for the better or not. The easiest place to start is to describe its physical characteristics… which are the same as the 520 before it. For those who have not handled the 520 what this means is the FireCuda 530 series is a 22mm wide by 80mm long M.2 NVMe that is PCIe 4.0 x4 enabled (and backwards compatible with PCIe 3.0 x4 systems).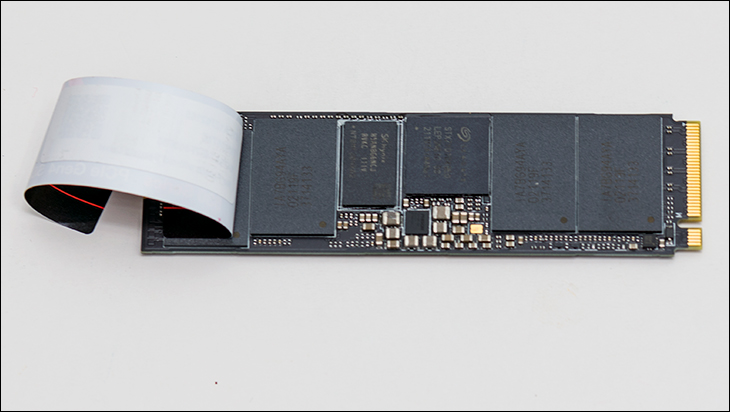 To be a bit more precise the 2TB and bigger variants are dual sided M.2 NVMe drives (I.E. 2TB and above are 2280-D2, smaller are 2280-S2). Just like the 2TB 520 before it. The upside to using both sides of the PCB is that, unlike say the recently reviewed Crucial P5 Plus, there is more room for NAND and RAM ICs. Two RAM vs. one RAM ICs is a nothing burger, but having room for eight NAND ICs instead of only (up to) four</> means the NAND blocks are stacked only half as high. This in turn means there is not only twice the surface area for passive cooling of the NAND but also half the heat production per IC to deal with.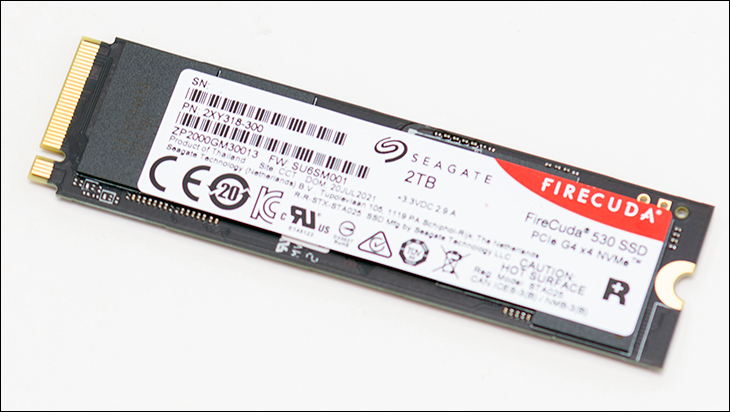 In theory this means the FireCuda will not live up to its 'fire' part of its name… which is a Good Thing™. The downside is actively cooling a dual-side M.2 is a bit tougher. Many/most motherboards with actively cooled M.2 slots only cool the top half and it is the rare motherboard that cares about getting over both the top and bottom sides of the PCB. Thankfully outside of extended stress testing scenarios the FireCuda 530 series is rarely going to thermally limit performance. It's NAND is just that good.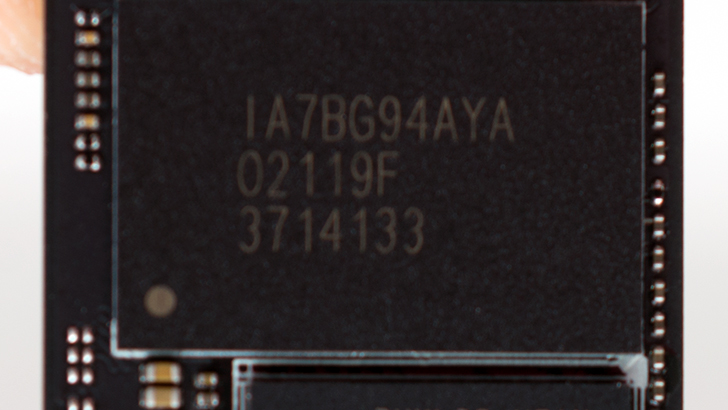 Speaking of the NAND it has been changed from very good Kioxia/Toshiba BiCS 4 TLC NAD to Micron's cutting edge 176-layer Replacement Gate NAND. This new NAND is best in class and was the absolute best choice Seagate could have made. It runs fast (1600MT/s vs 800MT/s BiCS 4), it runs cool (via lower voltage), and it is durable. Arguably more durable than BiCS 4… even if Seagate have downgraded the endurance rating to 2550TB vs. 3600TB of its predecessor – best guess is Seagate got burned on Kioxia over inflating their durability stats and have gone full conservative mode for this gen.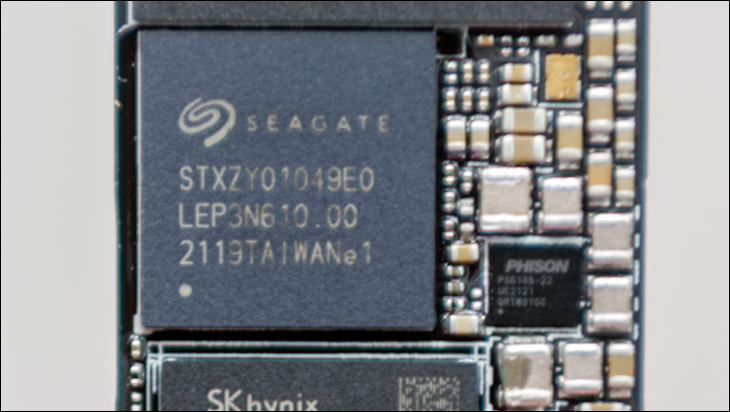 The controller has also been upgraded from a Phison E16 to the kickass E18. In every way, except price, the E18 is the better controller. Basically the E16 was not much more than a PCIe 4.0 refresh of their previous "E12" PCIe 3.0 controller. The E18 is not a refresh. It features more powerful cores. Runs faster, and generally speaking is not only more capable of handling the demands PCIe 4.0 bus can place on a storage device, but is also better at internal housecleaning. This last is especially true when dealing with Seagate's custom firmware that emphasizes durability and reliability over burst performance.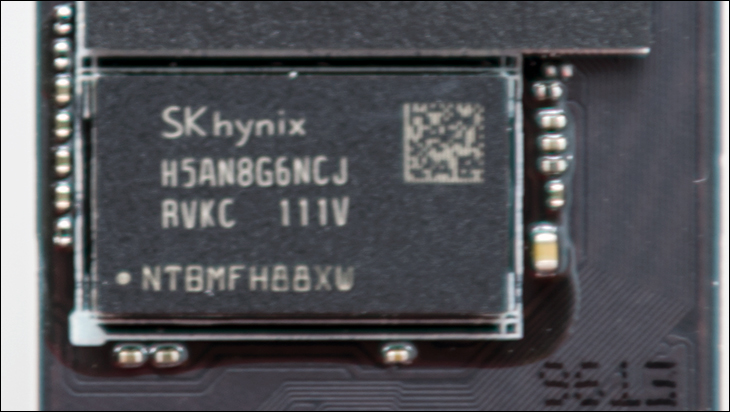 This combination of best of class TLC NAND with an excellent controller all backstopped by a ton of DDR4-2666 RAM (via two 1GB SK Hynix H5AN8G6NCJR-VKC ICs) is why the FireCuda 530 series not only hits a noticeably higher sequential read/write performance guarantee (7.3/6.9 vs. 5.5/4.4 GB/s) but offers noticeably better IOPS ratings. How much better? A cool 1million on both read and write versus 750K/700K the FireCuda 520 offered. That is a 33percent improvement on read and 42.9 percent write improvement. In one generation. Color us impressed… ish. If they would only start including aluminum or copper heat spreaders and we would be fully satisfied.