$179.00
$204.95
in stock
6 new from $179.00
3 used from $130.77
as of December 1, 2023 5:52 pm
$219.95
in stock
1 used from $149.99
as of December 1, 2023 5:52 pm
$179.00
$204.98
in stock
8 new from $179.00
3 used from $194.95
as of December 1, 2023 5:52 pm
Last updated on December 1, 2023 5:52 pm
ADOBE Photoshop CC LOAD TIME
Photoshop is a notoriously slow loading program under the best of circumstances, and while the latest version is actually pretty decent, when you add in a bunch of extra brushes and the such you get a really great torture test which can bring even the best of the best to their knees. Let's see how our review unit faired in the Adobe crucible!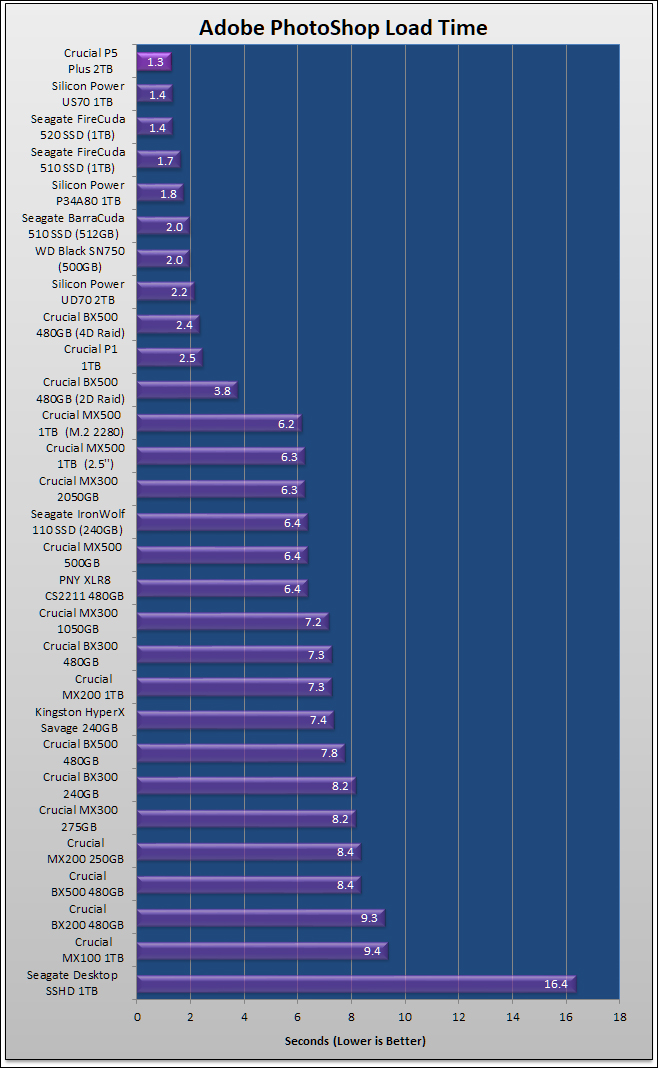 VMWare Load Time Performance
VMWare is a powerful application which allows users the ability to run a virtualized Operating System from inside their main OS. This program is not only processor and RAM intensive but puts significant load on the storage subsystem with deep, heavy read/write IO requests to the drive. To help give you a general idea on the performance improvements from running a RAM Drive we have timed the time it takes to load XP SP3 from inside VMWare.