$220.93
$269.99
in stock
14 new from $208.00
25 used from $139.83
as of December 1, 2023 7:12 pm
$6.46
$10.67
in stock
as of December 1, 2023 7:12 pm
$330.33
in stock
9 new from $329.99
2 used from $299.00
as of December 1, 2023 7:12 pm
Last updated on December 1, 2023 7:12 pm
If we were to summarize the new GeForce RTX 2080 Super series it would be to say that this is model that NVIDIA should have released from the very beginning. While yes, this new RTX 20-series Super addition still does not have as many CUDA cores as the GeForce GTX 1080Ti we finally have the true spiritual successor to it. Not only does it have the exact same MSRP of $699 that the 'Founders Edition' of the GeForce GTX 1080Ti came with on launch day, the Super RTX 2080 reference edition's offer better performance than that self-same EOL'ed series. Not 'a bit better' performance (like the now EOL'ed GeForce RTX 2080) but noticeably better performance. Noticeable enough that it may just persuade some holdouts to upgrade and try out the fancy new tech baked into the RTX 20-series. Just the way things were before the RTX 20-series upset years and years of customer expectations.
Of all the GeForce RTX 2080 Super cards released to date the all new Zotac Gaming GeForce RTX 2080 Super AMP! Extreme makes one heck of an argument for why novices to enthusiasts should pick it over the competition. First and foremost is even though it is a big card and may not fit in some smaller cases, those that can accommodate its… plus-sized dimensions will love what it has to offer. Not only is this silent assassin nearly dead silent while gaming, it also runs cool. This combination results in auto-overclocks that almost have to be seen to believed. We honestly doubt few GeForce GTX 2080 Super cards will offer this level of 'free' 'plug and play' performance, and those that do will come with a bigger price premium.
With that said this card was never, ever intended to be run at stock settings. So while seeing peaks of above 2K and a realistic average of 1950 to 1960Mhz is impressive, the sheer horsepower of the cooling, power delivery, and memory subsystems make this a downright fun card to play with. Even if you have never overclocked a video card this card will make you look like a superstar to your friends and family. It really is that well behaved, that tolerant of rookie mistakes, and just plumb that easy to push past all boundaries of sanity. Of course, if you do blow past sane levels and end up in plaid territory don't blame the card. It is more than up to the task of handling that levels of stress… it will be the RAM (Samsung) or the TU-104-450-A1 (NVIDIA) that will fail first.
When you add the good warranty to the mix the end result is sure to please. Quite honestly if we were looking for a new card the Zotac Gaming GeForce RTX 2080 Super AMP! Extreme would be right up there at the top of our short list for further consideration. Doing anything else would be potentially eliminated the optimal video card solution for your needs.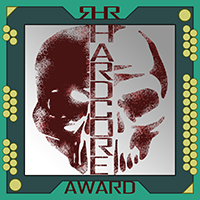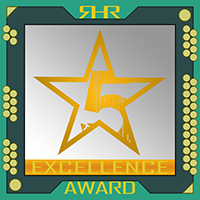 The Review
Zotac Super RTX 2080 Amp
No matter if you are a novice, an experienced enthusiast, or even just a Silent PC aficionado, the Zotac Gaming GeForce RTX 2080 Super AMP! Extreme all but demands to be on your short list
Review Breakdown
Packaging & Accessories

0%

Functionality & Aesthetics

0%

Build Quality & Warranty

0%

Performance

0%

Value

0%

Final Score

0%