out of stock
as of December 4, 2023 7:13 pm
$124.99
in stock
8 new from $124.99
1 used from $98.74
as of December 4, 2023 7:13 pm
$147.49
$155.60
in stock
22 new from $143.94
1 used from $118.09
as of December 4, 2023 7:13 pm
Last updated on December 4, 2023 7:13 pm
Handbrake X265
HandBrake is a free and open-source transcoder for digital video files, originally developed in 2003 by Eric Petit. Since then it has continued to evolve. Included in its list of features is the ability to transcode existing video from x264/MPEG-4 AVC to x265/HEVC. For this test we are using a one hour length 4K x264 file and using the H.265 MKV 1080p30 preset transcoding it to 1080p resolution.
AMD: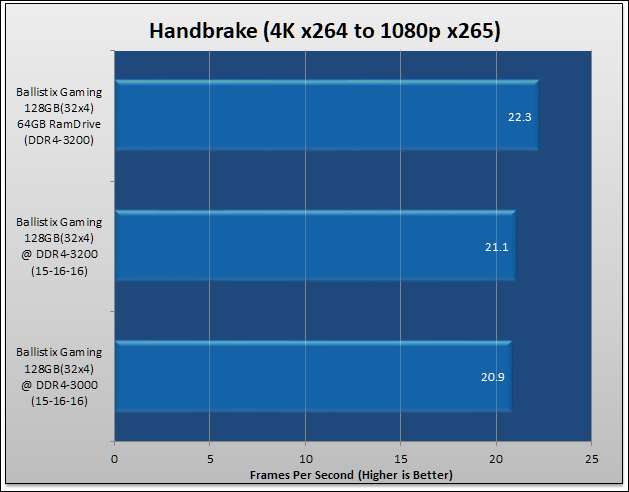 Intel: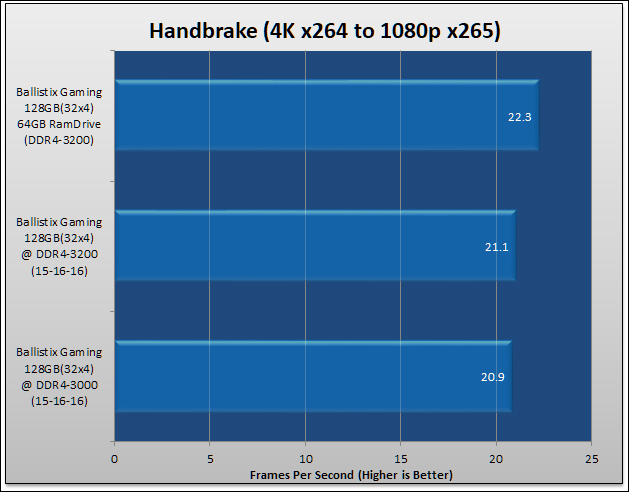 VMWare
VMWare is a powerful application which allows users the ability to run a virtualized Operating System from inside their main OS. This program is not only processor and RAM intensive but puts significant load on the storage subsystem with deep, heavy read/write IO requests to the drive. To help give you a general idea on the performance improvements from running a RAM Drive we have timed the time it takes to load XP SP3 from inside VMWare.
AMD: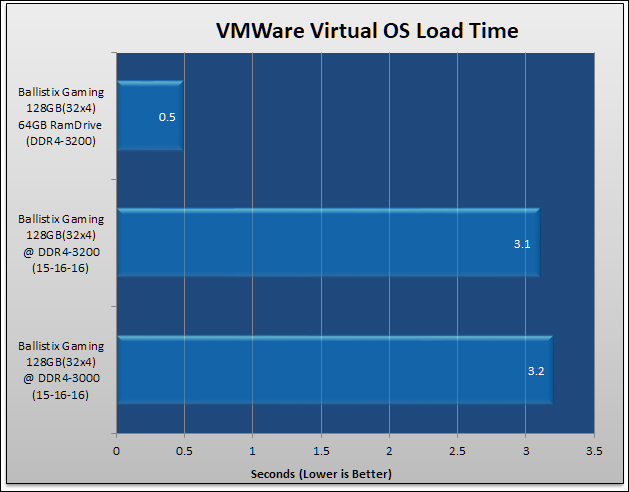 Intel: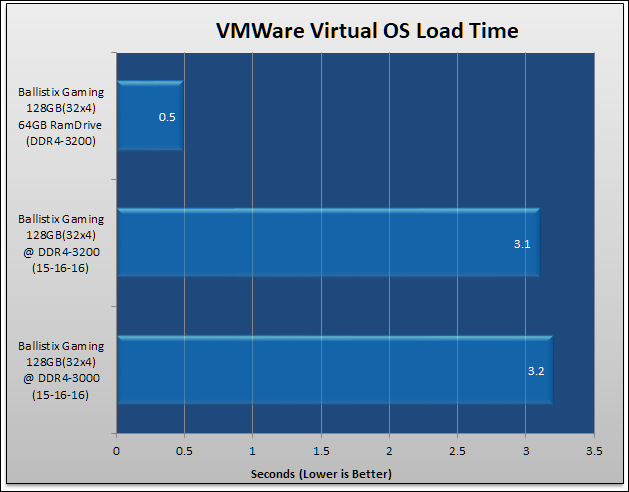 winRAR Benchmark
WinRAR is a popular file compression and decompression tool that also happens to be multi-threaded application. While it does have a built in benchmark we have opted to use a custom 5GB test consisting of small, medium, and moderately large files. We then time how long it takes to compress the files into one .rar file with all WinRAR settings left at their defaults.
AMD: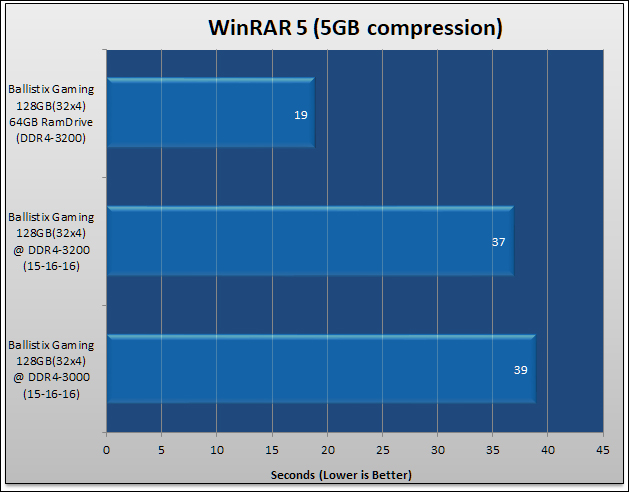 Intel: