out of stock
as of December 4, 2023 7:13 pm
$124.99
in stock
8 new from $124.99
1 used from $98.74
as of December 4, 2023 7:13 pm
$147.49
$155.60
in stock
22 new from $143.94
1 used from $118.09
as of December 4, 2023 7:13 pm
Last updated on December 4, 2023 7:13 pm
Final Score: 93%
Let's start with the large elephant in the room. Yes, these models are 'only' DDR4-3200 CL16 rated. "Oh woe is me. Woe is meee. How will anyone ever live with such 'slow' RAM?!"… said almost no one seriously considering breaking the 100GB RAM barrier. When dealing with 32GB sticks of RAM, DDR4-3200 is about as fast as you can safely assume your AMD ThreadRipper 3000-series can go without issues. Equally important, at DDR4-3200, the difference between CL14 and CL16 is about 1.25 nanoseconds (I.E. 8.75ns vs 10ns). You may be able to overclock them higher or to tighter timings on your AMD sTRX4 system… or you may not. So the question becomes, why pay more for performance you may not be able to harness? By the same token, why go slower when basically all ThreadRipper 3000-series CPUs can handle 4x32GB configurations at CL16. That, in our opinion, make both the BL2K32G32C16U4WL and BL2K32G32C16U4B a safe choice if you want capacity, (relatively) good performance and want both without breaking your budget.
For Intel HEDT users, DDR4-3200 CL16 kits are also a good, safe choice. You are once again getting all you can expect to get without spending more than you have to… but depending on your CPU's IMC should be able to tighten things up if you so choose. With both high-end desktop options taken care of, please do not get the wrong idea. You do not need uber expensive CPUs for these kits of ram. Instead, all the above is also true for AMD and Intel consumer desktop CPU users. You will have to run them in 2T timings… but that is not that big a loss these days. In return for a bit of hit to Infinity Fabric performance home users get more RAM than you can ever possibly need.
With their mixture of performance, capacity and price we highly recommend either kit if you are interested in having massive amounts of RAM on tap. Optimally we recommend picking up two kits… as having 128GB of RAM really does open up a world of possibilities that smaller 64GB setups can not match. For instance, having a 64GB RAM drive and still having 64GB for actual Random Access Memory means game load times, application load times, and nearly anything else load times are a thing of the past. Forget PCIe 4.0 NVMe drives… RAM Drives are where the real performance is at. The same is also true for Virtual Machine users, as you can have two VM's running with 32GB of each and still have your OS be able to access 64GB. The possibilities really are only limited by your imagination.
Lastly, both the BL2K32G32C16U4WL and BL2K32G32C16U4B versions are basically the same kit of RAM. The only real difference is the LEDs and the components that go along with it. As such, if you want the highest chance of successfully overclocking your RAM the non-LED BL2K32G32C16U4B version may be a smidgen more optimal; though honestly you cannot go wrong with either version. Instead pick the color that best matches your build, pick your budget, and pick whatever is actually in stock at your favorite e-tailer, and go from there. Just rest assured that no matter what option you pick you are going to have a winner… as there are no losers with this series. They are all the personification of the saying 'all killer, no filler'. So, if you can afford these Micron B-die based sticks of RAM you will not be disappointed.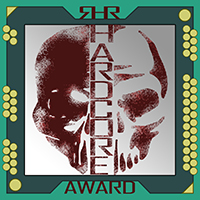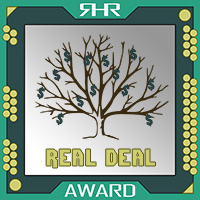 The Review
Ballistix Gaming DDR4-3200 64GB
Ballistix Gaming DDR4-3200 64GB are a safe choice if you want capacity, (relatively) good performance and want both without breaking your budget
Review Breakdown
Performance

0%

Ease Of Use

0%

Build Quality & Warranty

0%

Value

0%

Final Score

0%