Last updated on December 1, 2023 7:52 pm
Game testing was done with NVIDIA driver version 368.71, with the Asus Turbo Gear set to "Extreme".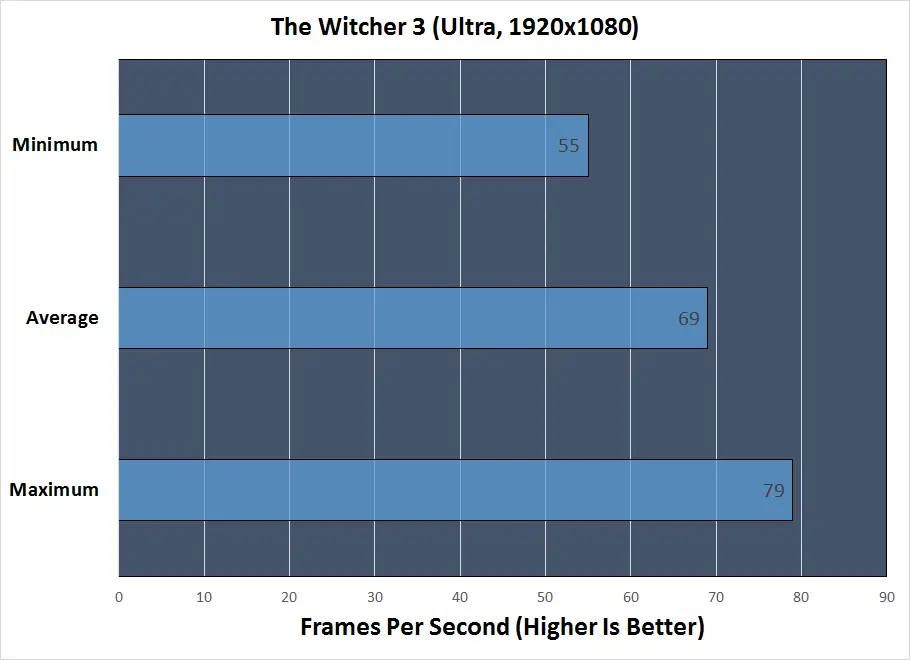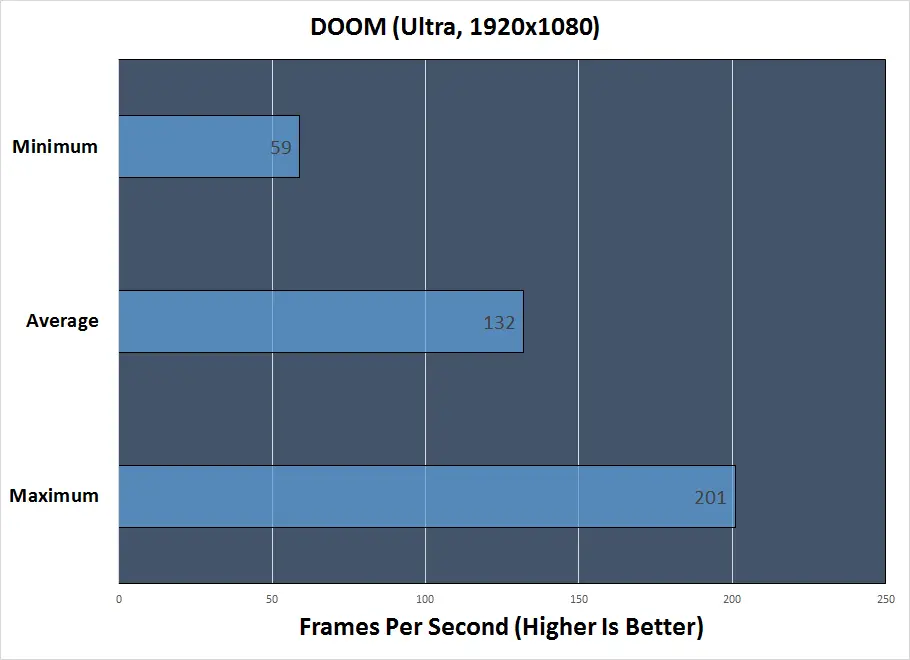 There's not much to say with those charts above. The performance crammed into this laptop is fantastic in about every regard. I had no problem keeping Doom and The Witcher 3 in playable FPS ranges, with very little dip in the minimum FPS. I noticed that although the mobile GTX 1070 is designated for 1645Mhz boost clocks, I was near constantly sitting at 1911MHz. This is all while hitting no higher than 72C during long benchmarking sessions. The fans do get moving quite wildly as the heat gathers, but Asus has managed to keep the annoying high pitched squeal and whirr found in many laptop fans away.
Battery performance is kind of terrible, but you knew that was going to be the case. It does pack a large 8 cell 90Whr battery but there is a lot of hardware to push and a lot of lighting to power. While typing my review out on the G752VS, I squeezed out just over 4 hours with the screen at 50% brightness and keyboard at the dimmest lighting setting. Throw on some intense games while on battery and you'll get about 2 hours, albeit at reduced performance due to the Asus Turbo Gear not allowing the "Extreme" preset while on battery power.