Introduction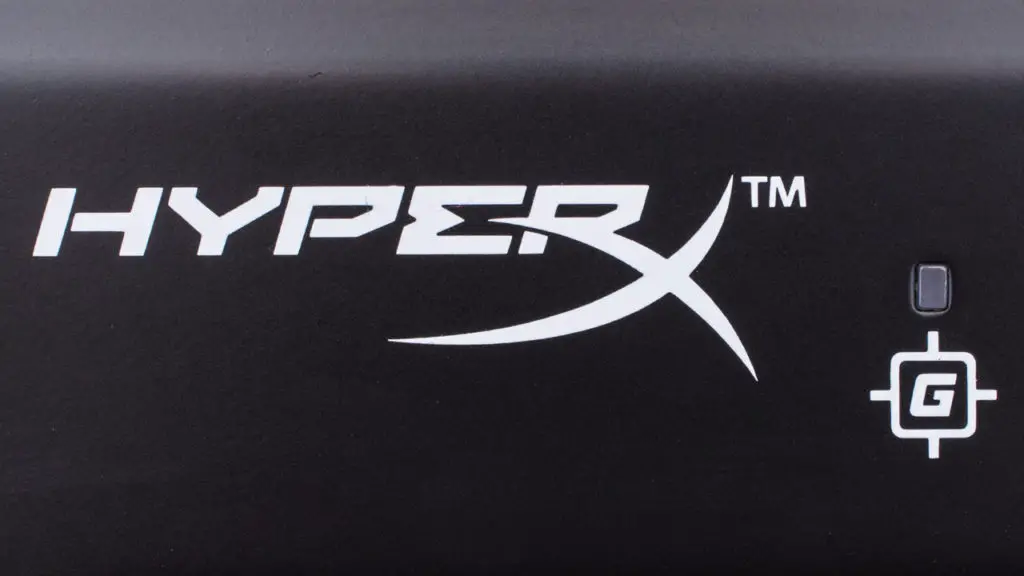 HyperX has made a huge splash in many high performance markets as of late, with the likes of the Cloud line of headphones and the Predator PCI-e SSD. As a natural line of progression they have jumped head first into the world of gaming keyboards. Skipping the seemingly usual first steps of an overtly flashy membrane keyboard, HyperX went straight for the best with Cherry MX switches strapped to a solid and compact frame. Is this combination enough to make the Alloy FPS shine through the crowded field of mechanical keyboards? Read on to learn more.
Specifications

Packaging and Unboxing




HyperX didn't choose to go subtle with their packaging in the least. You can tell right away that the colour scheme is going to be black, red, black, red…and more black. The sole exception to that is the Cherry MX blue switch that you'll find hiding under every key. Personally, the blue switches are not my first choice for FPS as the tactile click's reset can be troublesome when attempting repeated quick taps.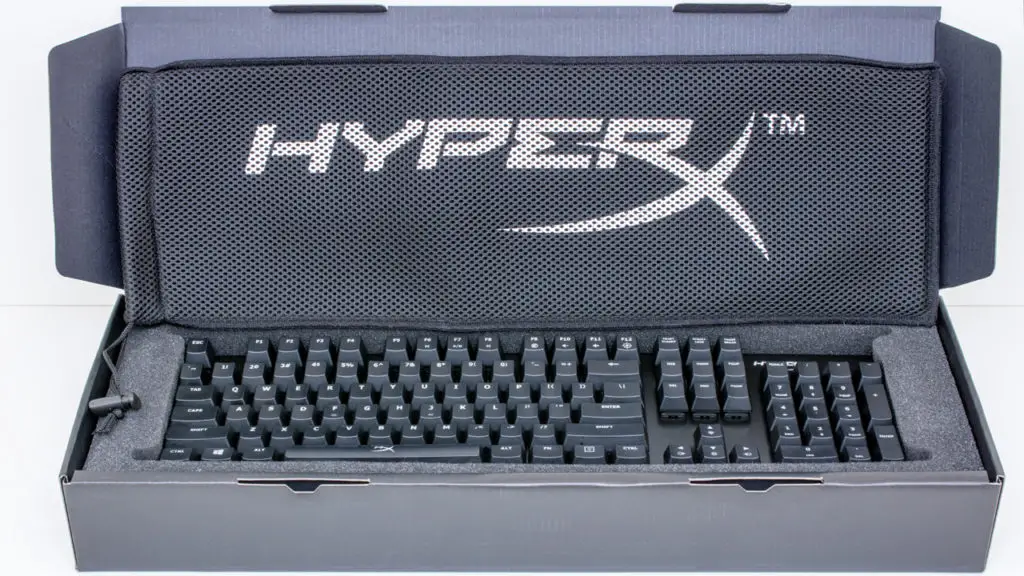 Cracking the box open gives you a view of the included travel pouch. Seeing as this keyboard is advertised as a compact keyboard and has a removable USB cable, including a travel pouch just screams as a necessity to me. Getting to a LAN party only to find out a few of your key caps have found a new home in the streets would be painful.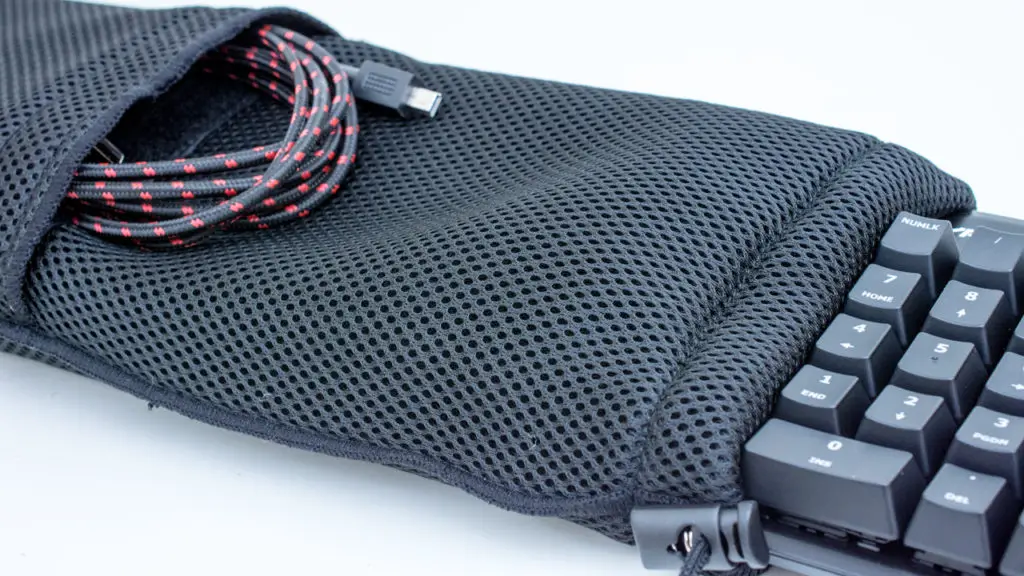 Hiding under the keyboard are 8 red keys, a keycap puller, USB cable, quick start guide, and a thank you card from the HyperX GM. We'll touch on all that later in the review.
A Closer Look


As not-so-subtly hinted by the packaging, the Alloy FPS is clad in a whole lot of black. Red LEDs are your only choice for the Alloy FPS at the moment so you RGB lovers will have to look elsewhere. There is a lack of dedicated media keys, instead relying on Fn key combinations for everything.
Speaking of the Fn key, holding it while pressing F12 activates game mode, which disables the Windows key and allows for full n-key rollover instead of the standard 6. It also controls the 6 lighting modes available: Solid, breathing, trigger on keypress, ripple on keypress, scrolling wave across the board, and a custom mode that lets you select certain keys to stay lit at all times.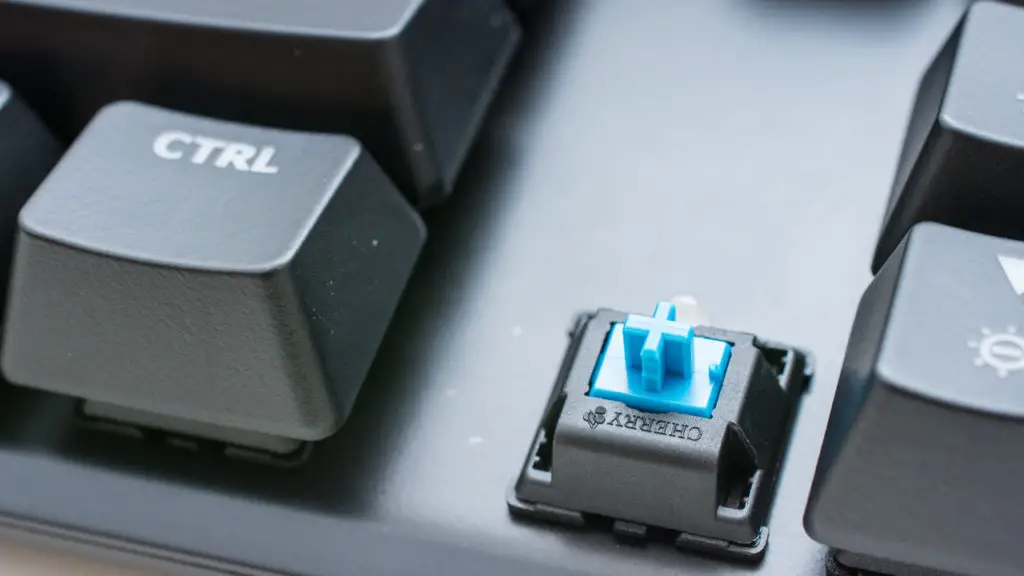 Looking from the side we can see the compactness that HyperX has touted. The thinly profiled body is comprised of a plastic bottom and a steel alloy upper plate, with the Cherry MX blue switches mounted directly to that plate in a manner that reminds you of Corsairs' K series of keyboards. I highly prefer this setup as cleaning the keyboard is so much easier.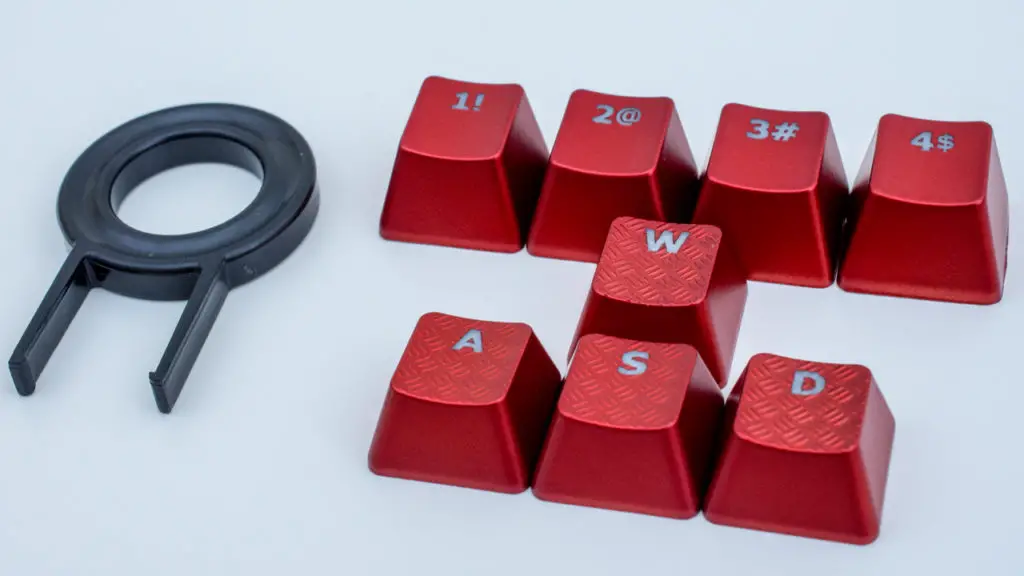 The feel of the keyboard changes in many ways once you slap on those 8 red keycaps. The WASD keys are textured through means of some extra plastic protrusions and the keycaps have a profile that is a noticeable amount higher than the rest, to keep your fingers on the keys that matter while playing an FPS. In the end they work alright when you're gaming but the height difference can throw you off once you start typing a long document with them.



Flipping to the back we seen a fairly nondescript setup with single position rubberized folding feet. There is also the sole reminder of HyperX's relation with Kingston Technology.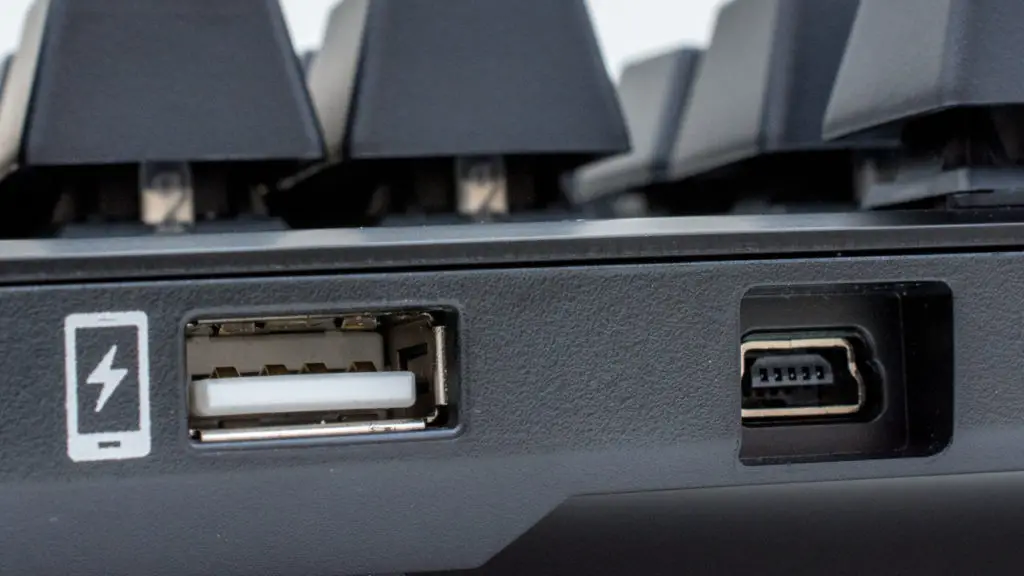 At the rear we are greeted solely by two USB ports. The micro USB port is the input from your computer and the full sized port is for charging your cellphone while you're hard at work gaming. The associated cable features a, you guessed it, red and black braiding. There are two connections to your PC on account of that charging port but if you only have a single port available and don't care for the phone charging port you can run just the sole keyboard connection.
Conclusion
HyperX have brought a lot of solid, recognizable, and well priced gaming peripherals to the market. The Alloy FPS is another one of those peripherals that screams HyperX through and through. Feeling completely solid and well built is definitely a requirement for a keyboard that is advertised to be hauled around to gaming events. Sticking with proper MX Cherry switches means you get a tried and true design and longevity, even if blues aren't my first choice for FPS gaming. The ability to change lighting brightness and modes without software is always a plus, as is offering physical customizability with the key caps and even a puller.
However, while HyperX have managed to put together an overall great product on its own, it gets drowned out by its similarly priced competitors. At the time of writing this review both the HyperX Alloy FPS and the Corsair K70 Lux (Red LED, MX blue switches) are at a sale price of $139.99 CAD. The K70 Lux gives you dedicated media controls, a full USB pass through instead of just a charging port, and a wrist rest. It's hard to justify choosing the Alloy FPS when you know you can get the extra options for the same cost.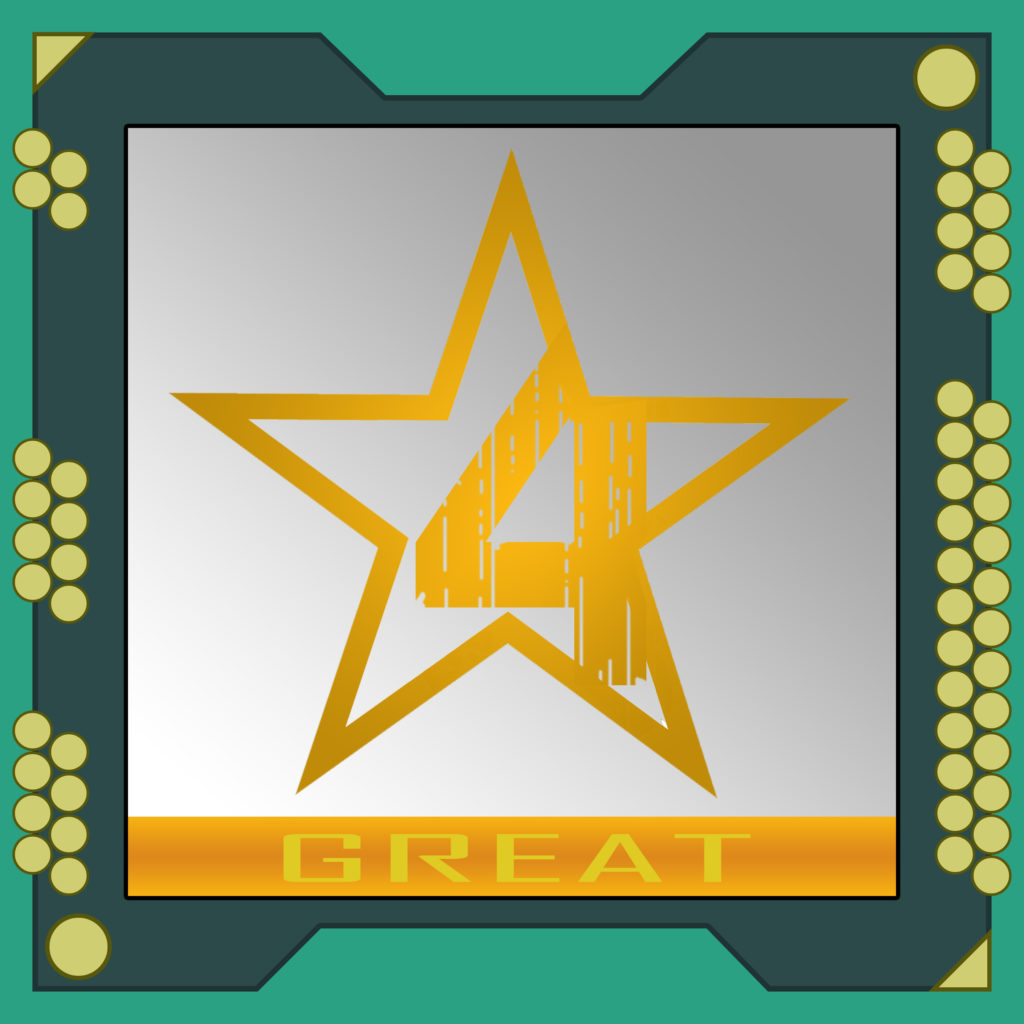 Editors Thoughts
Soullessone21:
While I may of only had a short time with this keyboard I found the Alloy FPS to be a solid unit and the lighting effects are simple to use yet very eye catching. Where the Alloy FPS could of jumped ahead of the competitor is in a few small areas. The already mentioned dedicated Audio controls would of been great to see and even taken one step further to be different and a dedicated mic mute key has been an item I have desired on my keyboards for years now but rarely seen. The option of other switches would of really excelled as well as the MX Cherry Blue's are great for some but if your like me red is your favorite after extensive testing and red switches with red LEDs kind of just make sense.
From a first impression, quality, accessories and lighting the Alloy FPS easily earns our Excellence award. With that said the reason we did not award it the Excellence Award was 2 factor, The lack of dedicated media controls is a real hard sell on a high end keyboard, we get the function + Controls are there but in honesty that makes it feel like it was a after thought. The charging only USB is another hit as with similar priced keyboards that is normally fully functional.
With that the Alloy FPS does look great and if you see it for around the $100 mark it is a great Mechanical Keyboard and should definitely be on your short list. This is a awesome first for HyperX and that has to be stated. This is their first Mechanical keyboard and to be honest if this is what their first design looks like I cannot wait to see how they perfect and build upon it with their future designs. HyperX keep up the great work with building awesome gaming accessories for the Average to Pro gamers at good prices.