Last updated on November 30, 2023 7:43 pm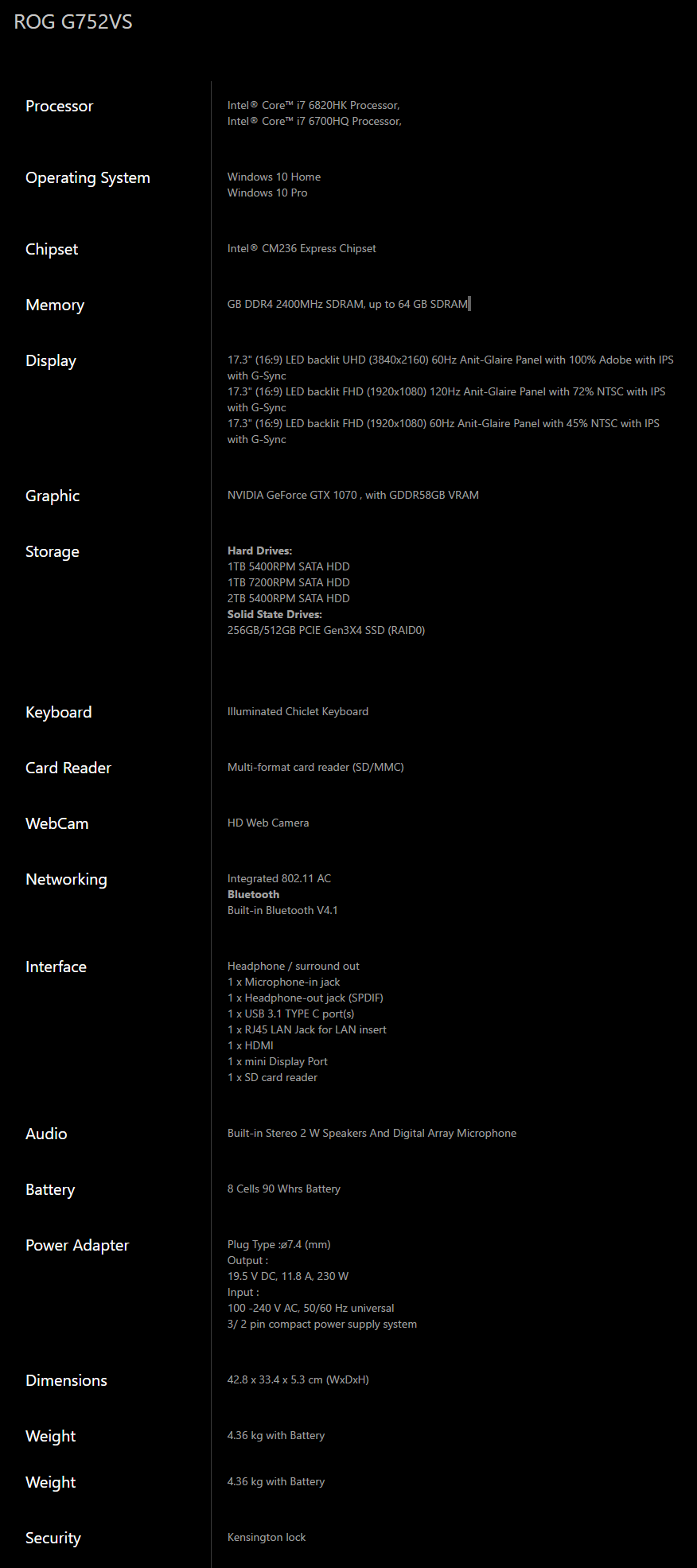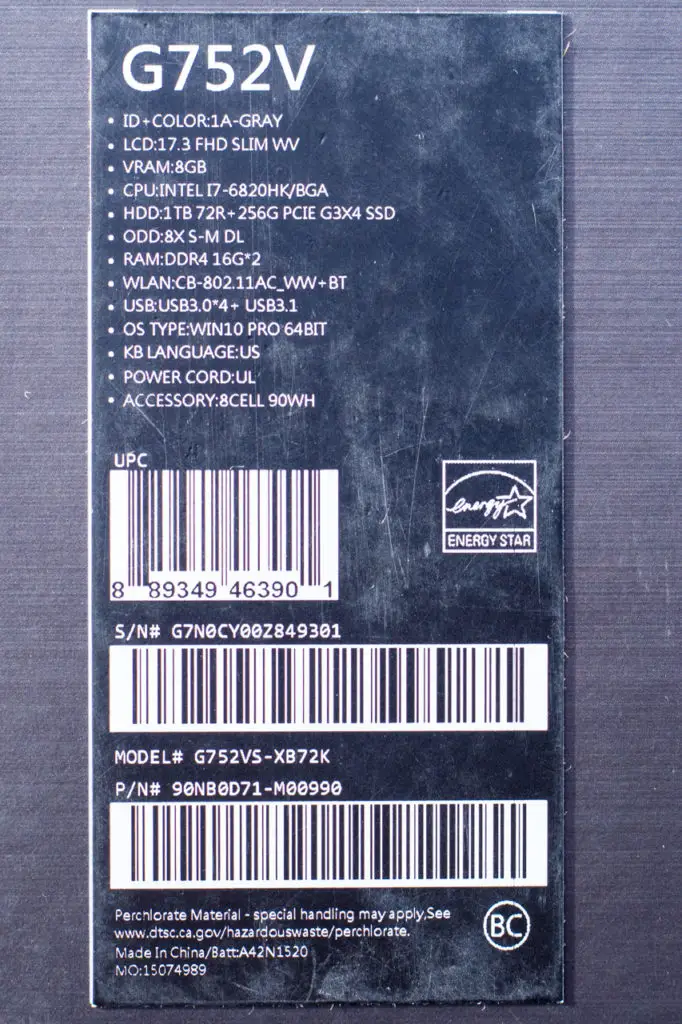 Let's get one major thing out of the way really quick. Although there is no "M" at the end of GTX 1070 model name in this laptop, it is not entirely equivalent to the desktop model. The desktop model's factory specs are 1920 CUDA cores and clocks from 1506-1683(Boost) MHz, whereas the mobile version has more cores at 2048, but slower clocks at 1443-1645(Boost) MHz. Overall, performance should stay similar between the two.
The G752VS-XB72K falls in the middle of the currently available Canadian models, giving you a slightly better unlocked processor, a 256GB NVM.e SSD as your boot drive and an extra 16GB RAM over the entry level G752VS-RB71.