Last updated on December 1, 2023 7:52 pm
The Asus G752VS rocks a brushed aluminum and orange colour scheme on top and a mostly black inside. The fit and finish is as fantastic as you would expect for this laptop's price of admission.
Asus has thrown just about all the connectivity you could want into this laptop, including four USB 3.0, headphone out, microphone in, SPDIF out, one mini-DisplayPort out, one HDMI out, one RJ45, one Thunderbolt 3.0, and an SD card reader. The right side ports are laid out specifically for VR, if that's your sort of thing.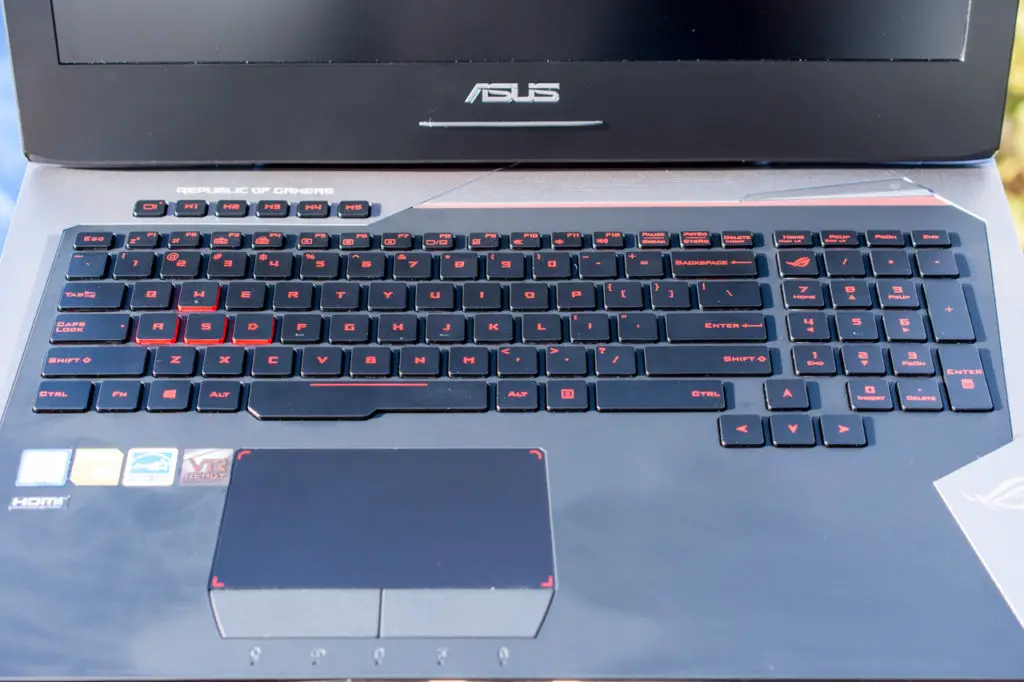 The trackpad is massive and not a rectangle, which I assume is to help keep your palms away from it while gaming. (Hopefully nobody is gaming with the trackpad on though) It is responsive to quick movements, but I had repeated trouble attempting single taps on it. Thankfully the buttons are equally as huge.
The keyboard is flat chiclet styled with red backlighting, touting a whopping 30 key n-rollover. For being scissor type keys, they don't feel mushy and have a snappy return. My biggest qualm as a gaming-centric laptop is the lack of profile to the keys, leading to accidentally spilling my fingers over from WASD while in the middle of an intense battle.
The display included with this particular model is disappointing at best. A 75Hz 1920×1080 G-Sync screen doesn't sound terrible, but at 72% AdobeRGB coverage the screen is solely intended for gaming. There is a 4K resolution panel with 100% AdobeRGB coverage listed as an option on Asus' site, which I sure hope would look much better than the review model's.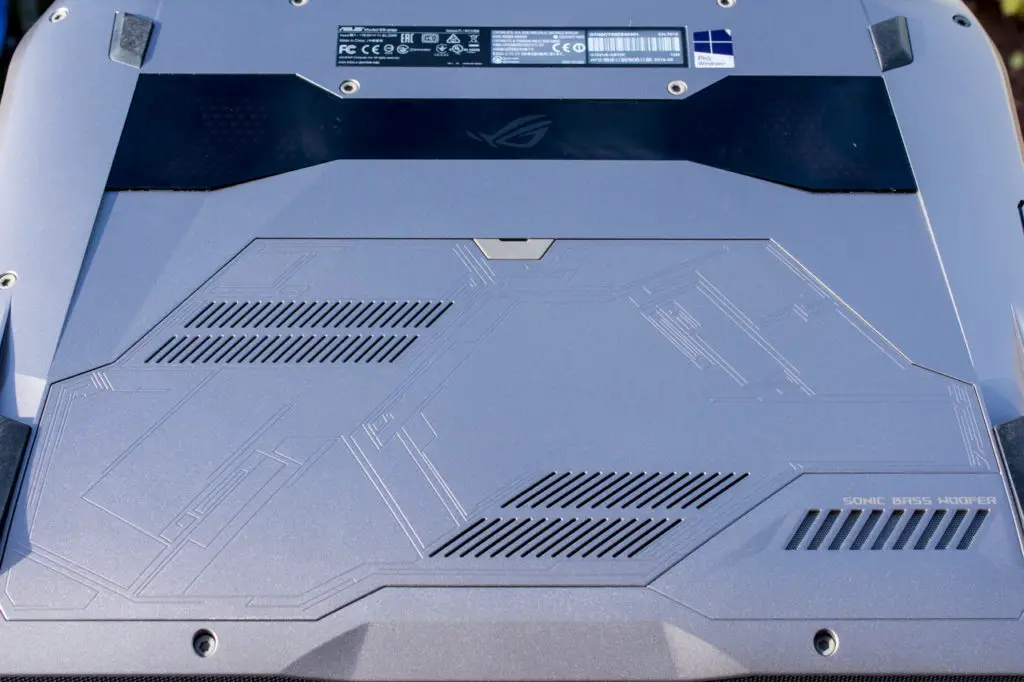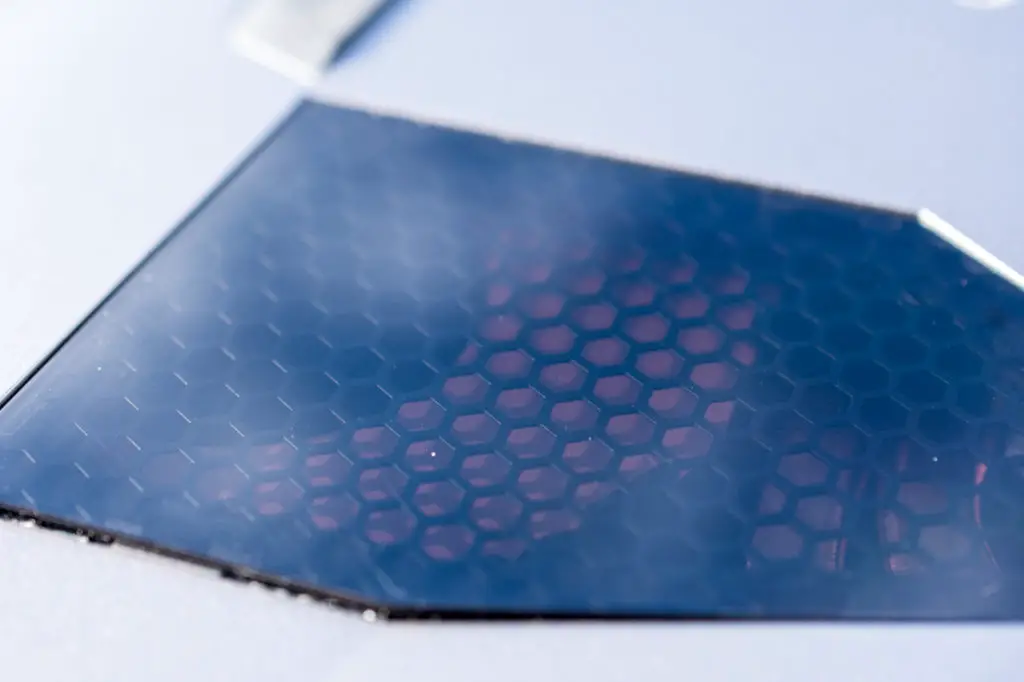 Moving to the bottom of the laptop we are greeted by a smoked window to the inside of the laptop, four massive rubber feet, and a "sonic bass woofer". While functionally nothing to write home about, the window is a nice touch to see a small portion of the laptop's internals. What about the rest of the internals, you ask? Well Asus has kept the customer in mind and allows you to pry off the panel covering the SSD, RAM, and HDD. The NVMe SSD is stuck under a heatspreader, but otherwise all parts are easily accessible for changes.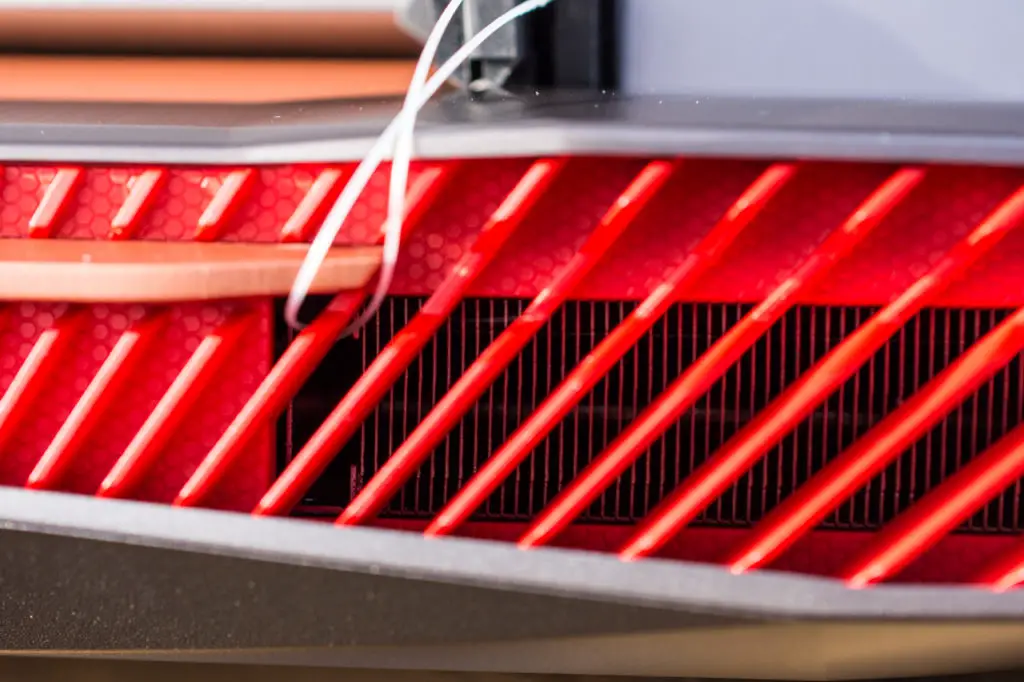 Dust is the greatest enemy of high performance laptops. Dust buildup causes heat, in turn causing slowdowns and even thermal shutdown. Asus' new heatsink design features a dust release channel to avoid that. I can't comment on the long term functionality, but if it does what it says then it should keep the G752VS running nice and cool for years to come.