Last updated on December 5, 2023 6:52 pm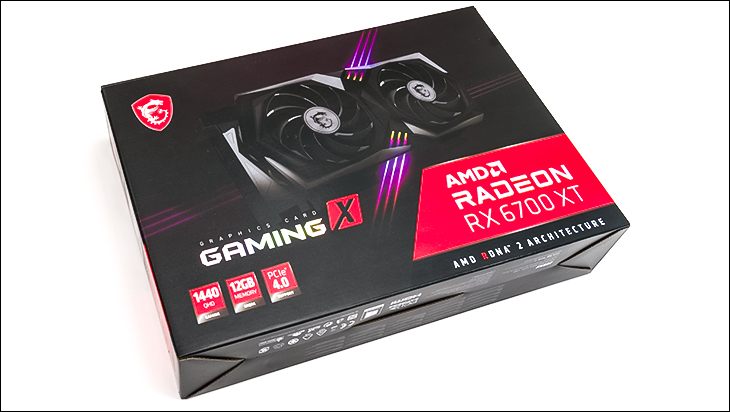 The shipping container that the MSI Radeon RX 6700 XT Gaming X 12G comes in is classic MSI. That is to say attention getting, attractive (albeit at the aggressive end of the spectrum) and rather informative. A design that has been proven to work as it not only grabs your attention, but then tells you precisely why you should buy this card over those other cards. The only potential downside is that it is possible to pick up the wrong model if you are not paying attention… as one Gaming X box is very similar to all the other Gaming X boxes MSI uses. This is rather unlikely as the large photo and even larger text will make such excuses rather dubious in the event you try the old "honestly I went to the store to buy a RX 6700 XT and walked out with the RX 6900 XT… honey… I luv yooouu" excuse. You will not be believed, so we would recommend the old 'hide the visa bill when it comes in and pay it ASAP' trick if you really want a 6800/6900/etc. card.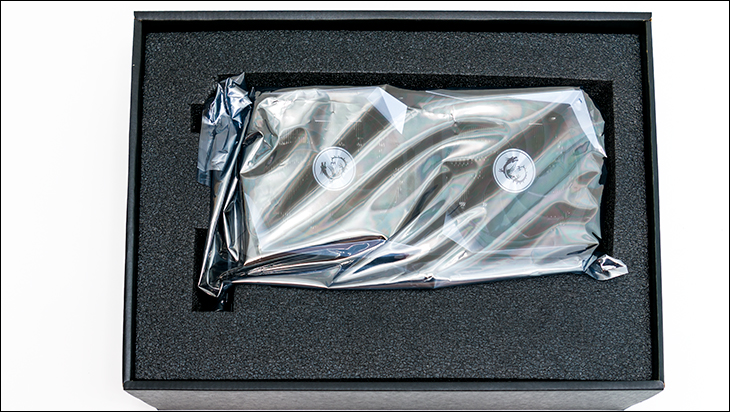 Opening up this above average cardboard box and you will see that this shipping container uses the tried-and-true combination of copious amounts of foam with even more foam to protect its precious cargo while in transit. As such this is not just a pretty face, and instead you can rest easy knowing your card should survive any bumps or dumps that occur while in the tender loving care of the various minimum wage (and angry about it) warehouse workers while it is in transit.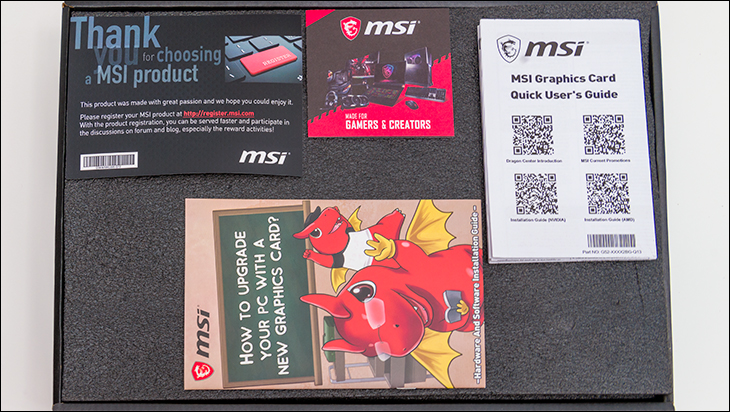 On the one hand the included accessories can be considered rather… anemic. You will not find any driver discs, no dual 6 pin PCIe to single 8 pin PCIE adapters, not even a support bracket to help keep this 1179 gram (officially. Our scales put it at a 'mere' 1170grams) 3-slot video card from sagging with time. Instead expect to find a couple pamphlets and marketing material… and nothing else. On the other hand, while it is indeed disappointing that MSI does not feel the need to include PCIe adapter(s) at least it is not using proprietary 12-pin power ports like some (non-MSI) NVIDIA cards.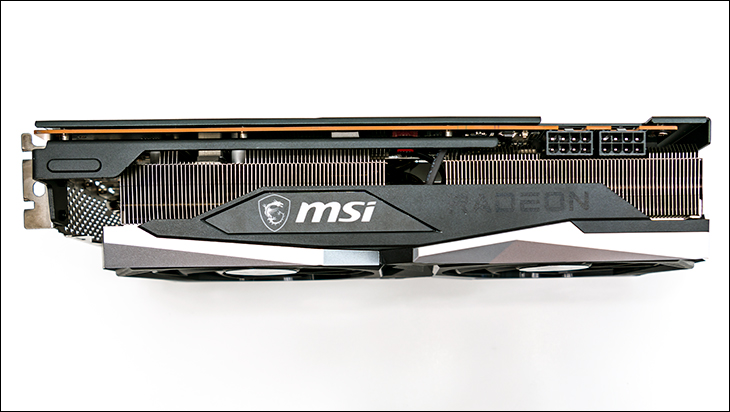 More importantly, the reason no anti-sag support bracket is included is because MSI has baked it right into the card itself (If you look closely at the top of the card you will see a long metal bracket running from basically just behind the dual 8-pin PCIe ports all the way to the IO shield and is connected to the PCB and backplate by multiple bolts). This is a much more optimal a solution. So, while a bit disappointing, the included accessories can be considered adequate for this corner of the market.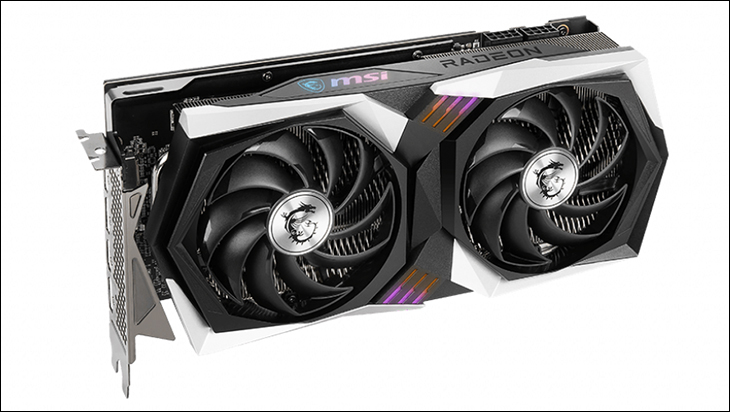 There are actually three things you will notice when you pick up the MSI Radeon RX 6700 XT Gaming X for the first time. The most obvious is how pretty a card it is. The combination of a nice solid backplate with understated graphics, and a top fascia that is not over the top in its design (nor lights up like a Christmas tree)… 'Just Works'. This is a card that you can stick in an inexpensive system build and easily boost its appeal; conversely you can stick it in a really high-end build and not have it stick out like a sore thumb. Having a model with this amount of flexibility really is important these days. As we all know finding any video card in stock to finish a build is hard these days… and you get what you can get. So being able to just grab and go is important to say the least.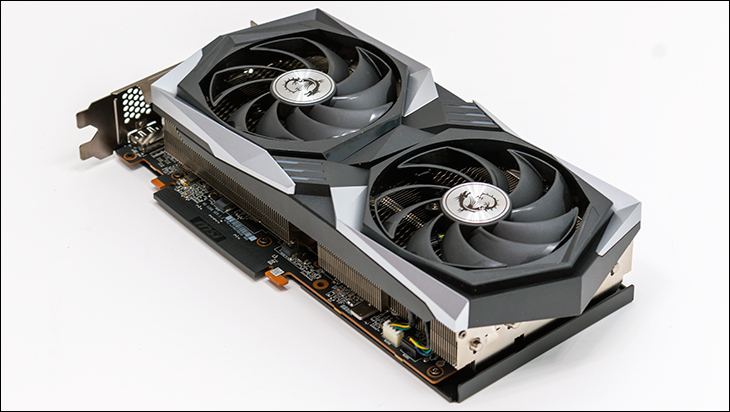 The next, if you have used/worked with/installed other RX 6700 XTs, is the surprisingly compact nature of this card. Measuring in at only 11-inches in length this bad boy is only half an inch longer than the 'reference' AMD RX 6700 XT and yet is clocked way, way higher than it. Even other factory overclocked options like the ASUS DUAL, Gigabyte Eagle, even ASRock Challenger Pro are longer. So, while yes this is a 3-slot design… so are most of the other dual fan 'good ones'. This card is simply more compact.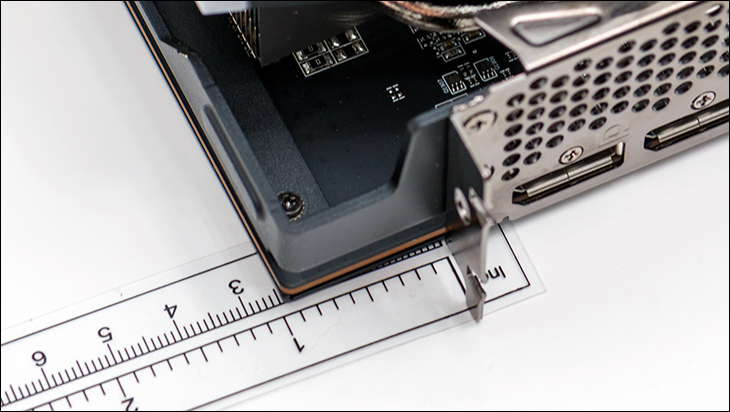 This is important because a half inch to two inches of less length may not sound like much but it really can make the difference between a card fitting inside a mid-tower case… and one that does not. Thus, from this point of view, MSI did indeed knock it into the center field bleachers. Unfortunately, as we made mention in the introduction… There Ain't No Such Thing As A Free Lunch™. Especially when you are not willing to stick a pair of 92mm 3k RPM server chassis fans on the cooling array. This is why MSI's design team had to make it both a three-slot design and an overly wide one. With that said, it is only 1 inch or so above PCIe full height specifications (about 5.5 inches in total width) and once again this is better than the typical factory overlocked, dual fan one typically finds these days.
With that said… MSI could have made this card even more compact as their top plastic fascia does overhang the cooling array by almost ¾(ish) of an inch. This is a missed opportunity. Even if they had just shaved a half inch off the length, which would not have reduced cooling potential one whit, it would have been the same length as AMD's reference design. Now that would have knocked it right out of the park. Instead, it simply is well beyond average and 'merely' impressive.