$49.99
$59.99
in stock
as of December 1, 2023 8:13 pm
$19.95
in stock
2 new from $17.99
as of December 1, 2023 8:13 pm
$13.81
$16.77
in stock
3 new from $13.81
as of December 1, 2023 8:13 pm
Last updated on December 1, 2023 8:13 pm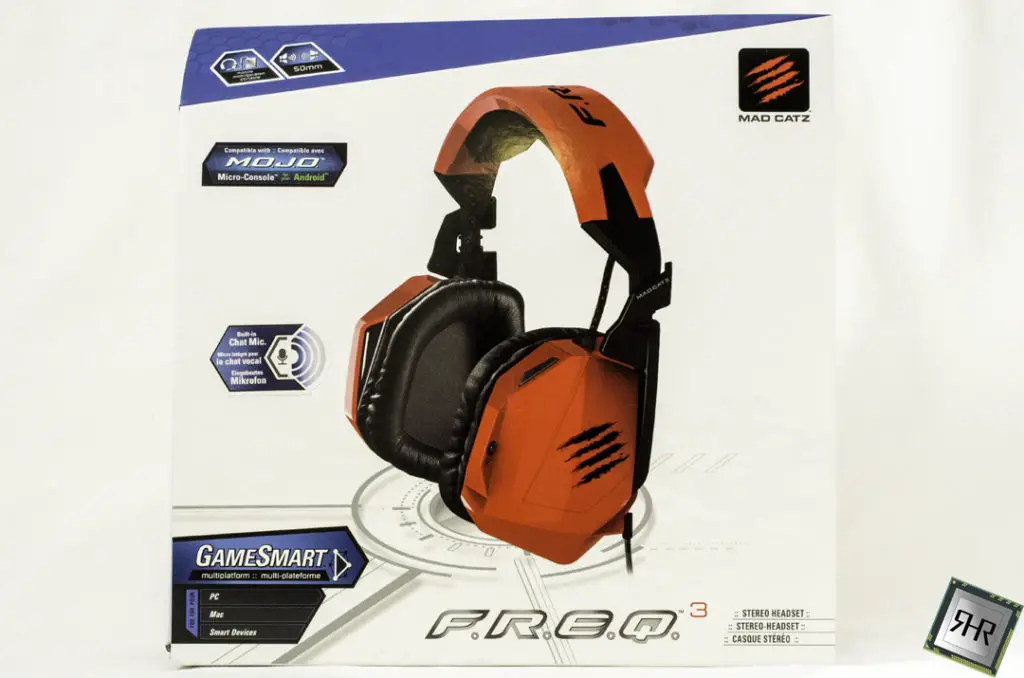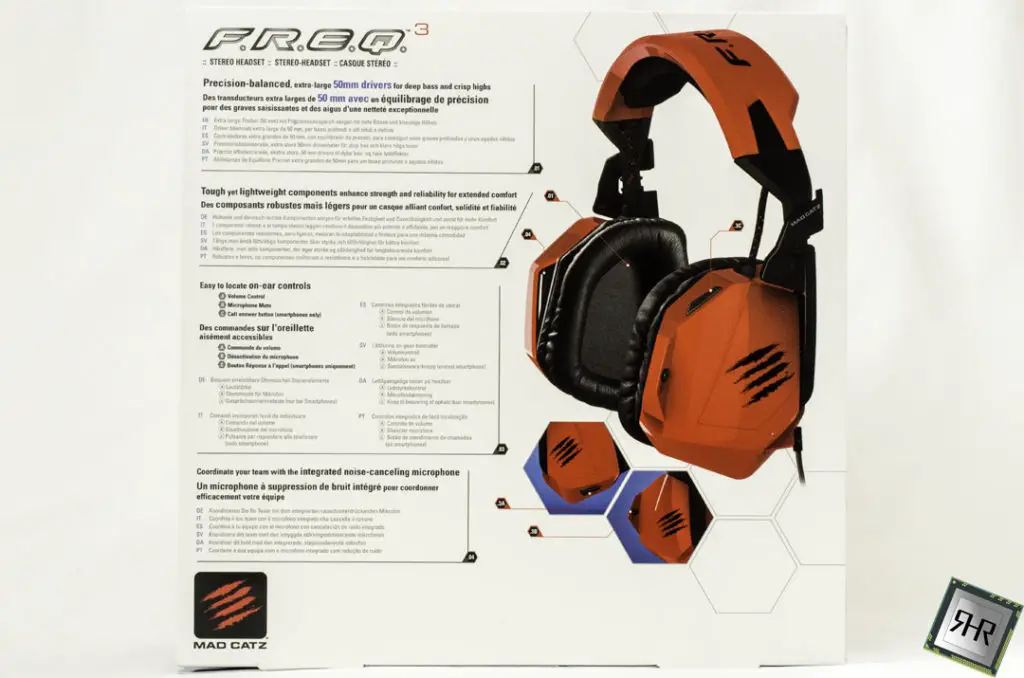 Mad Catz went with a bright glossy white and blue packing for the F.R.E.Q. 3 and definitely catches the eye when seen afar. Up front we are greeted with a picture of the device and some of the features of these headphones, such as the integrated earcup microphone. Running around to the back we see a very detailed section of technical specifications.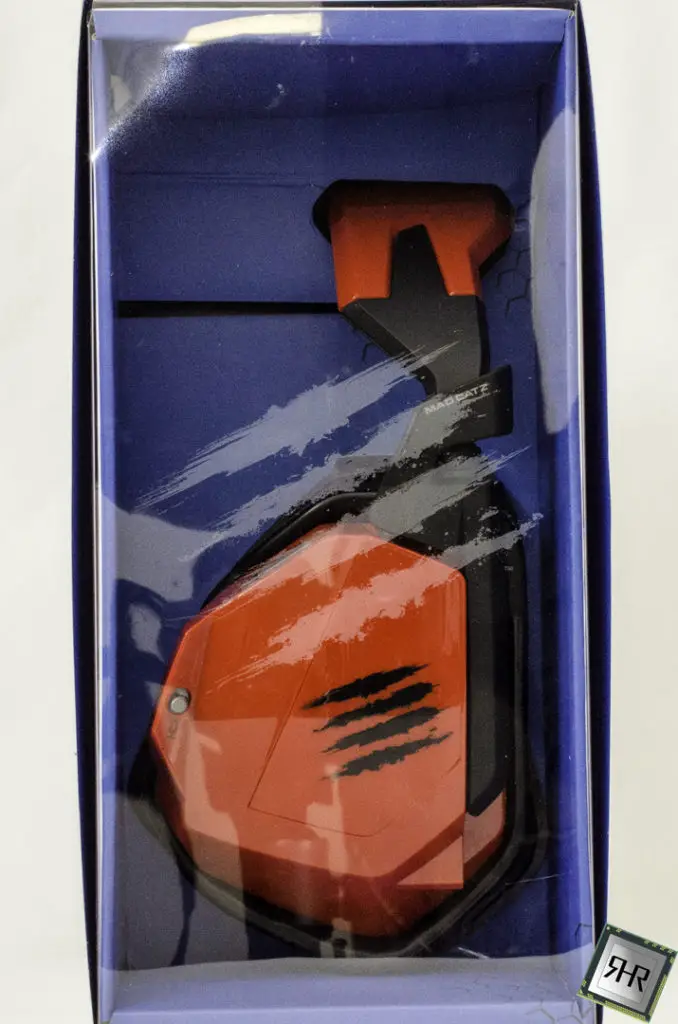 Moving to the right side you find a clear window that showcases the F.R.E.Q. 3 in all of its glossy glory. Although this creates a slightly unnecessary amount of plastic for packing, I feel that it helps to give you a better idea of what you're buying before you're able to get home and crack open the box.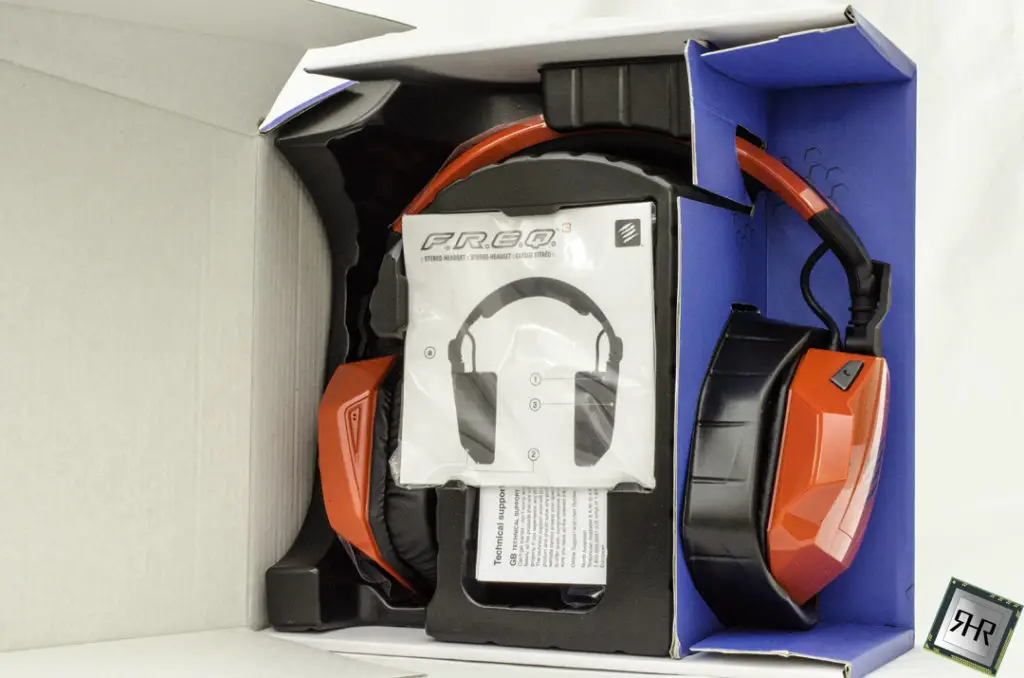 Upon opening the box you are greeted with the usual user manual and warranty info, but with the added touch of a few Mad Catz branded stickers thrown in. Once those are out of the way, you reach the two removable headset cables. For devices such as a smartphone you use the single 42.5" (1.06m) 3.5mm TRRS cable, which allows both audio output and microphone input on the single plug. For your standard PC connection you will use the dual 3.5mm TRS cables for audio output and microphone input. Unless your computer is right beside you, you will struggle to reach your ports with the cable stretching to a paltry 73" (1.85m). This is also a far cry from the advertised 2m length.