$314.99
$359.99
in stock
68 new from $314.99
4 used from $369.00
as of November 30, 2023 5:02 pm
$347.99
$453.99
in stock
36 new from $347.99
1 used from $344.51
as of November 30, 2023 5:02 pm
$379.00
$589.95
in stock
10 new from $379.00
2 used from $459.69
as of November 30, 2023 5:02 pm
Last updated on November 30, 2023 5:02 pm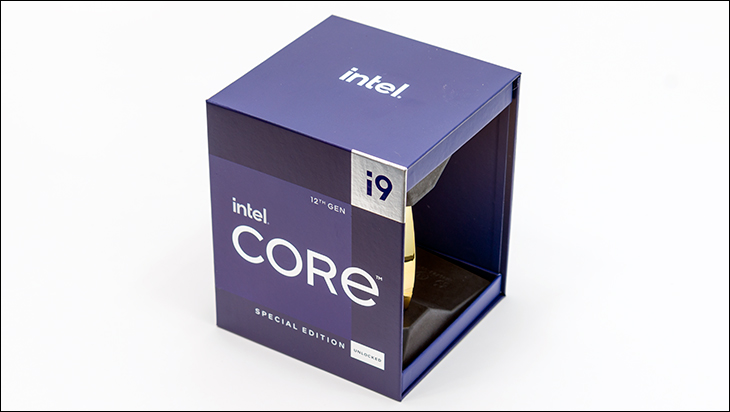 As the Intel Core i9-12900KS is a special edition it should come as no surprise that it comes in a special shipping container. Even on just a quick glance at this fancy box and you know that this aesthetically pleasing and rather robust shipping container is meant to be something you do not just open and then thrown away. Instead, it almost as if it is meant to be a collector's piece that you keep for years to come.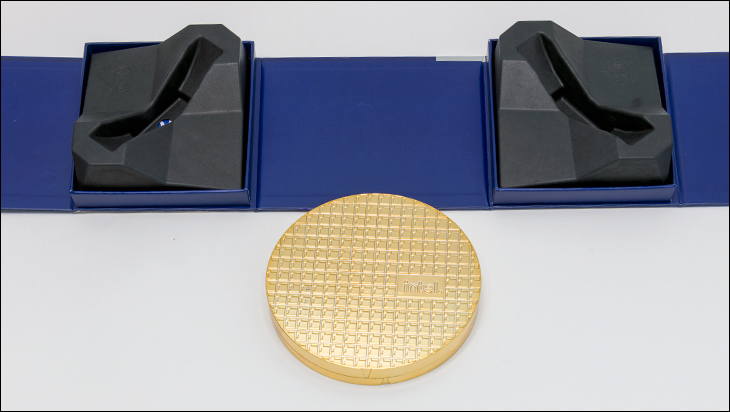 With that said, having to first cut a strip of security tape, then flip open the magnetic hidden latch, then remove the circular alloy secondary 'golden wafer' container… and then twist the two halves to allow it to open… to just get to the plastic inner clamshell packaging certainly is a bit more of a PITA than the thin carboard boxes Intel uses on the 'standard' Core i9-12900K. It does however instill a sense of anticipation. It does emphasize the fact that you are getting a 'golden' chip and underscore that you have purchased something special… as it should. This is not an inexpensive CPU so anything that helps justify the increased asking price is a Good Thing™.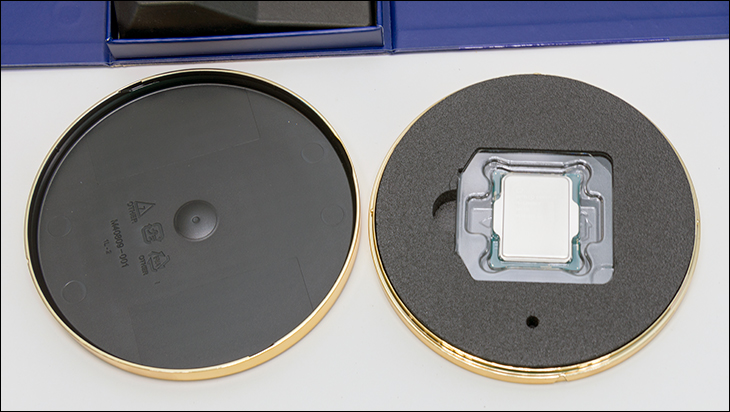 Beyond making a great first impression this box is extremely robust. Thick carboard, moderately thick alloy, and then copious amounts of foam means that you could have a 'roided up Beckham (in his prime) power kick this box across a soccer pitch without the chip itself even noticing anything. Mix in the fact that Intel took the time (and money) to have teeny-tiny cores embossed into the 'golden wafer' portion of the shipping box and it has more Limited Edition vibes than Special edition ones. Which is not a bad thing per se, it is just wishful thinking on the part of the design team.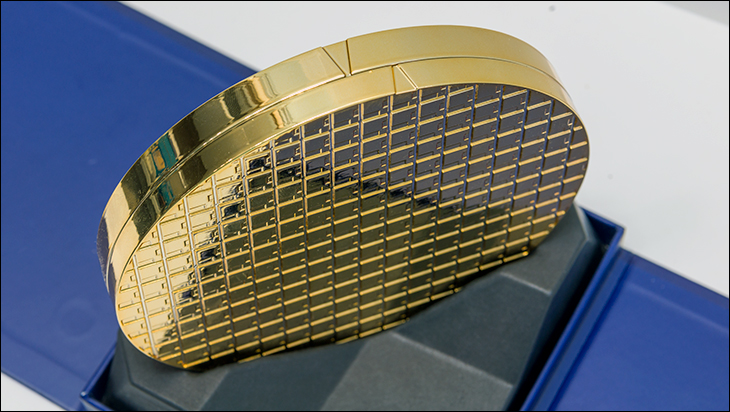 With that said we do not consider this a perfect shipping container. While an improvement over previous consumer Special Edition cases (and their overuse of Lexan), it still is a bit too flashy for our tastes. It will be more likely to be "lost" in transit than say the older Intel 'X' models' low key shipping containers. Low(er) key shipping containers that never, ever allowed the inner portion to "fall out" (cough… plucked out) the left or right sides of the cardboard box while in transit. That certainly is highly unlikely but is the downside to showing off that 'golden wafer' instead of having it be a "surprise" after opening up the cardboard box.