$314.99
$359.99
in stock
68 new from $314.99
4 used from $369.00
as of November 30, 2023 5:02 pm
$347.99
$453.99
in stock
36 new from $347.99
1 used from $344.51
as of November 30, 2023 5:02 pm
$379.00
$589.95
in stock
10 new from $379.00
2 used from $459.69
as of November 30, 2023 5:02 pm
Last updated on November 30, 2023 5:02 pm
At the time of this review, AMD's existing architecture still lends itself better to satisfying 'prosumer' buyers needs better than Intel. This has not changed since our initial Intel 12th generation analysis. Intel's new Performance + Efficiency Core design does pay dividends in many critical areas but… as the old saying goes "there is no replacement for displacement". Intel 12 generation Core i9 models are still lagging behind AMD's higher core count models and will continue to do so until Intel can either 'rice rocket' their E-cores' frequencies into the stratosphere (5GHz or higher) or figure a way to add even more to the die (as "quantity has a quality all its own").
The radically divergent opinion between Intel and AMD's design teams on what a consumer desktop CPU should look and act like is why things get tricky when judging this Special Edition against the competition. At the time of this review there can be considered two main and one potential/experimental 12900KS competitor for your hard-earned money. These are the AMD Ryzen 9 5950X. The newly released, gaming centric, AMD Ryzen 7 5800X3D… and Intel's very own Core i9 12900K.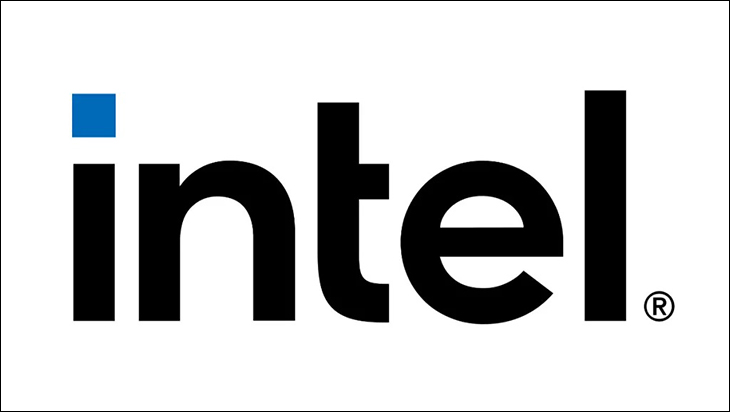 There are no physical design differences between the i9-12900K and i9-12900KS. Both are 8e+8p 12th Generation Core i9 processors. Both have the same L1/L2/L3 cache. The same IMC. The same number of PCIe lanes. They both are built on the same fabrication process. The only differences between the two is the Core i9-12900KS passed more factory testing / binning, has a higher TDP of 150 vs. 125 watts, and comes clocked higher than the non-KS variant. To be precise, the KS version offers an additional 200MHz on the P-Core base clock (3.4 vs 3.2GHz) and all P-Core boost (5.2 vs 5.0GHz); 300MHz on the Max Turbo Boost settings (5.5vs5.2GHz); plus, an additional 100Mhz on the E-Cores (both base and boost). All with just an extra 25 watts of thermal headroom required.
As such in return for an additional $150 buyers get a moderately faster CPU that will consume slightly more electricity and output slightly more heat when heavily stressed. Most potential buyers will find both extremely impressive, and overall most will be very satisfied with their purchase. Most however will find the slightly cheaper Core i9-12900K to be a more optimal use of their budget. This falls firmly into the 'water makes things wet, the sky appears blue' territory. The recent trend in Intel Special Editions is they are firmly focused on overall performance. Not overall value. Simply stated, you do not buy a Ducati for the bike's Miles Per Gallon rating. You buy it for its 0 to 60 rating… and overlook pesky things like its "0 to hospital" rating. The same is true of Special Edition CPUs – you pay more to get more. Be it in increased heat, electricity, or even just upfront cost, Special Editions demand more so as to give you more.
With that said, the combination of an additional $150 on the MSRP plus some timely (and long overdue) AMD price cuts places this Special Edition in a bit of a precarious position when compared against Team Red's CPU options. When you can find them in stock, the Ryzen 9 5950X will set buyers back just a bit more than the Intel Core i9-12900K… or about $150'ish less than the Core i9-12900KS. Thankfully, while the 12900KS cannot perform to the same levels as the Ryzen 9 5950X when comparing both in fully loaded, resource intensive scenarios, those scenarios should not be routine. If they will be routine… your choice is obvious.
Equally obvious is that in more mundane / day to day scenarios the higher IPC combined with higher clock rates will (typically) make the Core i9-12900KS "faster" for the average user. Fast enough to make a decent to good argument in its favor over the 5950X. For gaming centric scenarios there is no comparison. The Core i9-12900KS is superior… maybe even noticeably superior. As such you pay more to get more, but the 'more' may not be anything you actually want/need/desire… or will even notice. Either way there is no bad choice. Both are excellent CPUs that will serve buyers for years and years to come.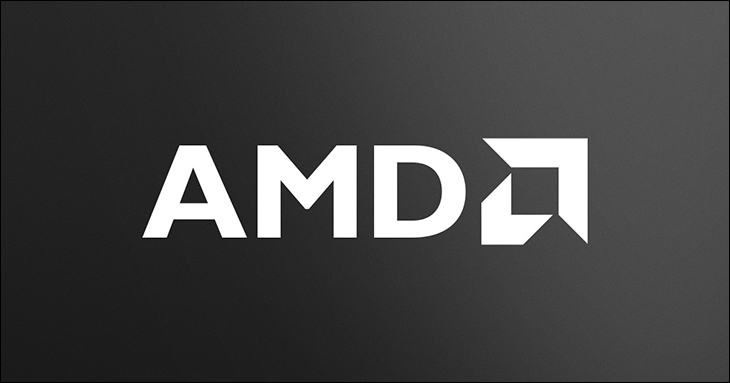 This brings us to arguably the main reason Intel created the Intel Core i9-12900KS – the AMD Ryzen 7 5800X3D. This recently released 8-core/16-thread CPU's only reason for existence, beyond being a showcase model on what the future of AMD Ryzen CPUs may look like, was to regain lost ground and boost AMD back into the hearts and minds of PC Gaming enthusiasts. To 'take back the crown'. To allow their marketing department to loudly proclaim they have the "World's Fastest PC Gaming Processor"… instead of Intel being able to do all that.
In order to do that quickly, and without actually spending the time/effort/money on a full tape out required to release a 'Zen 3.5' design, AMD simply took their experimental RnD design and pushed it out the door. To be a bit more specific they took their existing mid-tier 5800X processor, slashed the base/boost frequencies, then increased its IPC via the brute force approach of tripling the amount of L3 cache the 8 cores have access to. Since nothing has changed at the core level AMD was able to 'do the impossible' by stacking a 41mm2 'V-Cache' die over part of the CCD – thus the term 3D Vertical Cache and the addition of '3D' at the end of its model name.
While we do applaud AMD for their outside the box thinking, though Intel Foveros based Lakefield was doing 3D stacking back in 2020, we do have serious reservations about the viability of this specific processor. To be clear, we take no issue with V-Cache, or 3D stacking in general, but we do have serious reservations about its implementation in the Ryzen 5000-series. Put bluntly this new AMD CPU was not originally built with 3D stacking in mind. Instead, it is a duct taped together 'solution' of a CPU that the RnD team were simply playing with in order to better understand V-Cache design and its impact on processor design. To put that another way this is a CPU that was slapped together in a quick and dirty manner just to have something to counteract the rumored Intel 12900KS' gaming performance improvements.
The downsides to this quick and dirty approach is two-fold. First is the obvious loss of 200MHz on the boost and 400MHz on the base clock. This major reduction, in conjunction with locking the multiplier was done because AMD did not want to further bin their chips. Instead, they wanted to be able to throw any 5800X certified CCD in there and simply bodge on a chunk of L3 cache over it. More overall heat with less power available to the cores means lowered frequencies was the only cheap/easy/fast solution. AMD processors largest weakness is their lower frequencies compared to Intel CPUs. Therefore, lowering them further does negate a lot of the IPC gains the vertical cache arrangement has to offer… making it a "three steps forward, two steps back" type of solution.
The other issue is while it does technically have a whopping 96MB L3 cache, it is more accurate to say it has 32MB of 'fast' L3 cache and then another 64MB of "fast'ish" L3 cache. Fast'ish as this additional 'v-block' of L3 has about an additional ~20percent latency penalty when used compared to the integrated 32MB L3 block. Put another way it still is much faster than going off chip to access RAM (~80ns) but it is an extra 2 to 3ns on top of the 10-11ns of the integrated L3. As with lower frequencies, latency is a major weakness of AMD's Zen processor design. Anything that purposely increases latency must be considered a desperation move by AMD. Once again further underscoring the whole "three steps forward, two steps back" deal with the 5800X3D.
Assuming you can find this recently released processor for sale, and are fine with purchasing a bodged together / early beta stage product, it retails in the $500 to $550 range… or about 200 dollars less than the Intel Core i9-12900KS. In PC gaming scenarios it is a bit of a tossup. In some Team Blue will be slightly faster, in others Team Red will be the pacesetter. It all depends on if the game is cache hit starved or CPU core frequency limited. Most games are GPU limited making A vs. B winnings moot. In either case, we highly doubt all but the most OCD of professional PC Gaming enthusiasts would be able to tell the difference between the two. As such a good argument could be made that both companies accomplished their goal of keeping the other from being able to decisively lay claim to the PC gaming 'crown'.
With that said. A clearly superior argument can be made that one's budget is more optimally spent on a better GPU rather than a 'better' CPU. With such great options like the ~$400 i7-12700K widely available it is hard to recommend either the "KS" or "3D" options for 99 percent of the PC Gaming public. No matter what you decide to spend your money on one thing is for certain. More options are better than fewer. Both manufacturers offer very good gaming centric processors. There just is no clear-cut 'PC Gaming winner' when dealing with the 12900KS and its competition… or basically any modern 8-core processor for that matter.
Thankfully, outside of PC games things are clear when comparing the Core i9-12900KS to the Ryzen 7 5800X3D. The 12900KS not only offers easier overclocking via an unlocked multiplier, it also offers better flexibility thanks to the inclusion of eight E-cores. No, the Intel Atom… err… 'E-Cores' are not as capable as AMD Zen 3 cores. They do not need to be. Trudging along at 'up to' 4GHz they are more than capable of cheaply and quietly handling low demand tasks. Which in turn further tilts the final equation into Intel's favor. Albeit even more towards the 12900K and 12700K rather than this Special Edition CPU.
In the end there really are no blatantly bad choices in this corner of the CPU market. Instead, all one must worry about is optimizing their budget. As such you need to ask yourself a few basic questions. How much do you like saving money? How much do you like spending money? How much do like paying for the privilege of being a product tester for a cynical mega-Corp? Lastly, how much performance does a build require before any additional processing power becomes essentially unnoticeable? Answer those four questions and the optimal choice(s) will become clear(er).