$93.99
$100.99
in stock
27 new from $93.85
as of November 30, 2023 3:52 pm
Last updated on November 30, 2023 3:52 pm
Final Score: 89% / 89 out of 100
There is no denying the fact that Crucial has an excellent DDR5 line-up. The entire line-up has a lot going for it and there are zero duds to be found. All may lack heatsinks but look like premium priced kits. All offer plug and play ease of use. All come with lifetime warranties backstopped by one of the 800-pound gorillas of the industry. All of them even offer at least a modicum of overclocking ability.
The one thing that this line-up lacks is ease of understanding. To be blunt, when you look at most RAM manufacturers line-up you get a clear and defined delineation between the models. For example, Brand X's DDR5-5600 costs more than their DDR5-5200… but you get more performance. This is not necessarily the case with Crucial's existing product stack. This is going to cause enough confusion in novice buyers that some are either going to throw their hands up and go and buy a different brand… or buy a model that is less than optimal for their needs.
Out of all the existing offerings, this DDR5-5600 CL46 kit is pretty much the king of confusion. On the one hand it offers faster frequencies than it siblings. On the other that faster frequencies come with a worse latency penalty. On the gripping hand… it costs the exact same as the DDR5-5200 CL42 kit. For experienced builders, and system builders its easy to 'get' this kit and what needs to be done to optimize it… but it is a lot to unpack for someone who just wants to build their first computer. Hell, it's a lot to unpack without breaking out a whiteboard or flowcharts when it comes time to explain why X beats Y in case Z, but in scenario A… W beats both.
To greatly simplify things the DDR5-5600 kit(s) are not really intended for everyone. Granted, most will not notice a difference in real-world performance between them and their exact same priced DDR5-5200 version. In fact, one could easily argue that for novice buyers there is no 'wrong' answer. Both are good and 'fast'. The DDR5-5600 just may not be an optimal use of your money. This is because at stock settings it is slower than the DDR5-5200 kit at stock settings – in some scenarios. The difference is always minor, but it is an excellent example of the fact that it is not just frequencies or CAS timings that matter. It is the blend of both that matters.
So instead of being the 'everyman' kit (which we would humbly argue the DDR5-5200 is), the DDR5-5600 kit is meant for enthusiasts and overclockers. This is a kit that is not going to show what it really can do if you just plug it in and use it. Instead, one must be willing to play a little bit with them. Have a bit of fun tweaking the timings and/or boosting the frequencies. With just a touch of TLC you can turn a decent performer into an insanely good deal. In other words, one is trading stock performance for increased performance potential when they opt for this kit over the DDR5-5200 kit.
As such, if you are reading this review precisely because Crucial's (existing) product stack caused decision paralysis just ask yourself one simple question. Do you want a braindead simple set of RAM that is faster at factory settings, or do you want a braindead simple set of RAM that offers more overclocking potential? Answer that question and your choice will be clear. No matter what conclusion you come to rest assured that you really cannot make a bad decision opting for either. Both offer excellent performance, excellent aesthetics, an excellent warranty, and above all else… unbeatable ease of use.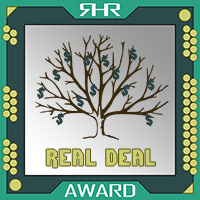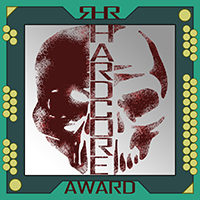 The Review
Crucial DDR5-5600
While it is indeed true that Crucial DDR5-5600 kit will not be a perfect match for every single build, it still is a decent option. One that you can blindly choose without doing any homework. However, when used properly a veritable ton of performance becomes available. Enough performance that a mid-grade deal becomes one of the best values we have seen in many moons.
Review Breakdown
Performance

0%

Ease of Use

0%

Build Quality & Warranty

0%

Value

0%