Final Score: 93 out 100
Typically, when judging a value-oriented / 'budget' model a certain amount of lowered expectations have to be taken into consideration. Afterall, no one in their right mind expects a more entry level model to perform at mainstream (let alone enthusiast) levels. That simply is not done. That however is a decent summation of what Cooler Master has indeed done with their new MasterLiquid L Core series. To help expunge the stain of the early (death) MasterLiquid AIO series, Cooler Master has created a series that cuts no corners, rounds only a few of them and generally speaking looks, acts, and installs more like a premium AIO than a Chinese Clone priced model. One could argue that the new M.L. 240L Core White edition is in fact a Chinese Clone Killer. A hunter killer of the value market that quiet literally resets the very definition of 'value AIO'. So, if you are looking for a budget friendly AIO cooling solution that is built more like an upper-middle price class AIO you can stop right here. The Cooler Master's new L Core series deserves a long hard look.
The secret to the L Core series almost guaranteed success is simple, and right there in the new name. This is a series that is all about core values. Offer everything builders need, and none of the dross that no one really needs. To put that another way Cooler Master focused in a few key areas so as to outperform similarly priced models and compete in the premium performance category. To be concise the new waterblock, and new and improved pump are a thing of beauty. It alone allows the L Core series to impress like few 'value' AIOs ever dream of doing.
Mix in the drop-dead gorgeous looks and there is a lot to love about this new AIO. Sadly, there is a few minor issues that do prove this is a more budget friendly AIO. Namely, the use of Rifle Bearing based fans (modified SickleFlow 120s to be precise) instead of premium Cooler Master Fluid Dynamic… errr… "Loop Dynamic" Bearings. The lack of LED diffusers built into their fan's frame (ala Hyper 622 Halo B/W editions). The use of only moderately wide tubing. The lack of proper braiding on said tubing. The lack of enough bolts for Push-Pull fan configurations… and ironically the lack of an all-white combo 'block. All of which fall more into the minor annoyance category… as what is included are 'good enough' in both the performance and looks department for 90 percent of builds.
The very fact that Cooler Master was able to offer all that and still cost the same or even less than what the 3rd (trash) Tier options cost is phenomenal. It is sure to cause waves in the industry and should hopefully help deflate prices… and considering how out of control inflation is right now that is indeed A Good Thing™. Congratulations Cooler Master for looking out of consumers and helping all our budgets go just a little bit further than they could before.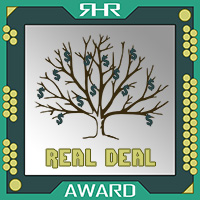 The Review
Cooler Master ML 240L Core
If you're seeking a cost-effective AIO cooling solution that boasts the construction and features typically found in higher-priced models, look no further. Cooler Master's L Core series is deserving of careful consideration and evaluation. By providing impressive performance and quality at a budget-friendly price point, this series has the potential to outshine its competitors in the value market.
Review Breakdown
Performance

0%

Ease of Use

0%

Build Quality & Warranty

0%

Value

0%

Final Score

0%