Last updated on December 7, 2023 9:02 pm
The following tests were each ran three times and scores were created from the average of each 3 results. The reason this section is so shortened from our norm is due to the fact The J3160MD is not our normal Motherboard/CPU review and because of this we want to keep this short and sweet.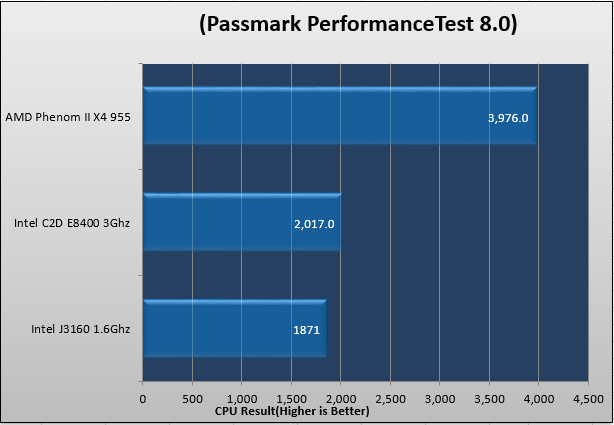 Sadly the J3160 did not impress us in Passmark with just CPU score against its older E8400 rival but it is impressive that the much lower Ghz rate of the J3160 did compete with the much higher clocked E8400.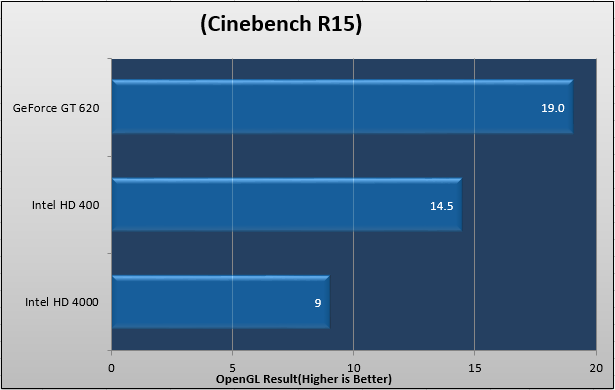 Intel did tell us the J3160's HD400 would show great improvements over the past on CPU GPU's and that it did. When comparing the HD4000 to the HD400 you can see from CineBench that the HD 400 shows impressive improvements.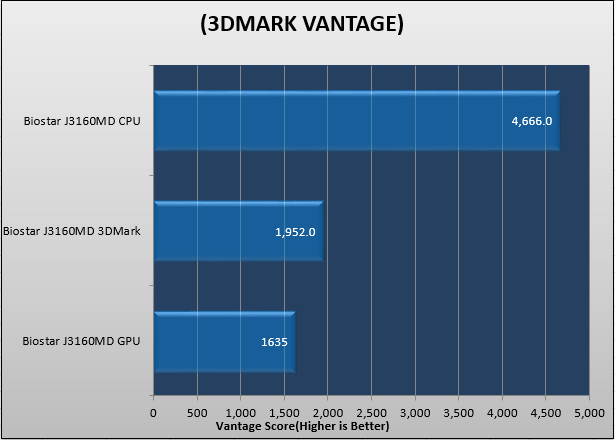 When testing with Vantage we see the Biostar CPU is still being held back by the HD400 even though the HD400 is a massive step forward it sadly is not enough to make it a high or even modern gaming gpu. With that said the J3160MD still is a great option for super low cost MOBA's or CS:GO as we will get into next.