Last updated on December 7, 2023 9:02 pm
It's not every day you can say the a $59 motherboard is impressive, with that it has yet to be said before now in my life a $59 CPU,GPU,Motherboard combo at $59 even existed that was worth getting besides the Raspberry PI. Biostar did the impossible they created a great low cost option for the workplace or for anyone wanting to pickup a cheap GPU and get into some great gaming.
Packaging & Accessories: 3 out of 5
The packaging lacks anything impressive and the accessories are a little lacking, the backplate is standard cheap metal with enough SATA cables to fill the 2 sata ports. The guide is good but not amazing giving us little reason to give the J3160MD any higher accessories score then 3 out of 5.
Layout & Aesthetics: 3 out of 5
Biostar is famous for non standard layouts and hte J3160MD is no different, with the Sata ports being above the PCIe x16 slot as well at the USB 3.0 Ports. This makes the board look less than clean while doing a build but does not give you build issues.
Build Quality & Warranty: 4.5 out of 5
All solid caps, good audio and a 3 year warranty Biostar has done all they could to make you impressed with how little you spend and the great warranty/build quality you get in return.
BIOS & Software: 5 out of 5
We are not sure how they did it but Biostar pulled no punches with the J3160 when it came to their impressive UEFI bios and the bloatware free Driver disc they included with it. For $50-$79 the J3160MD Biostar made sure the customer did not feel cheated of their money even if it is super low cost.
Special Features: 2 out of 5
Other then the Bios the J3160 lacks anything really special in the way of added features that you would not see else where. This is not enough to hold the board back but does make for a great buy either way.
Value: 5 out of 5
With a super low cost, good quality and impressive all around setup the Biostar J3160MD is a perfect value, we cannot say that enough the price is just too good to pass up if your looking for a low cost system with the option to be a basic gamer when you add a GPU to the mix.
Final Score: 22.5 out of 30
The Biostar J3160MD is a great buy and one of the best value boards we have ever had the pleasure of testing. The J3160 CPU is great for its price bring Quad Cores to the low cost market. The HD400 though it breaks no records is a epic buy and really is nothing short of impressive, it can run 1080p Video issue free and even do basic gaming easily.
The J3160MD has easily earned the Real Deal Award with its super low cost and ability to be more than just a headache when it comes to performance like many of the older dual core SoC boards.
In closing if you are looking to build a great low cost way to get into the PC world or looking to build a value gaming rig at as low of cost as possible Biostar has you covered with their new J3160MD.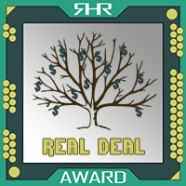 To Discuss this board or Review please join us on our forum: J3160MD Forum Discussion