Last updated on December 7, 2023 9:02 pm
With the bios on the J3160MD Bios we were unbelievably surprised with Biostars new beautiful interface and the fact it gives you a lot of great controls.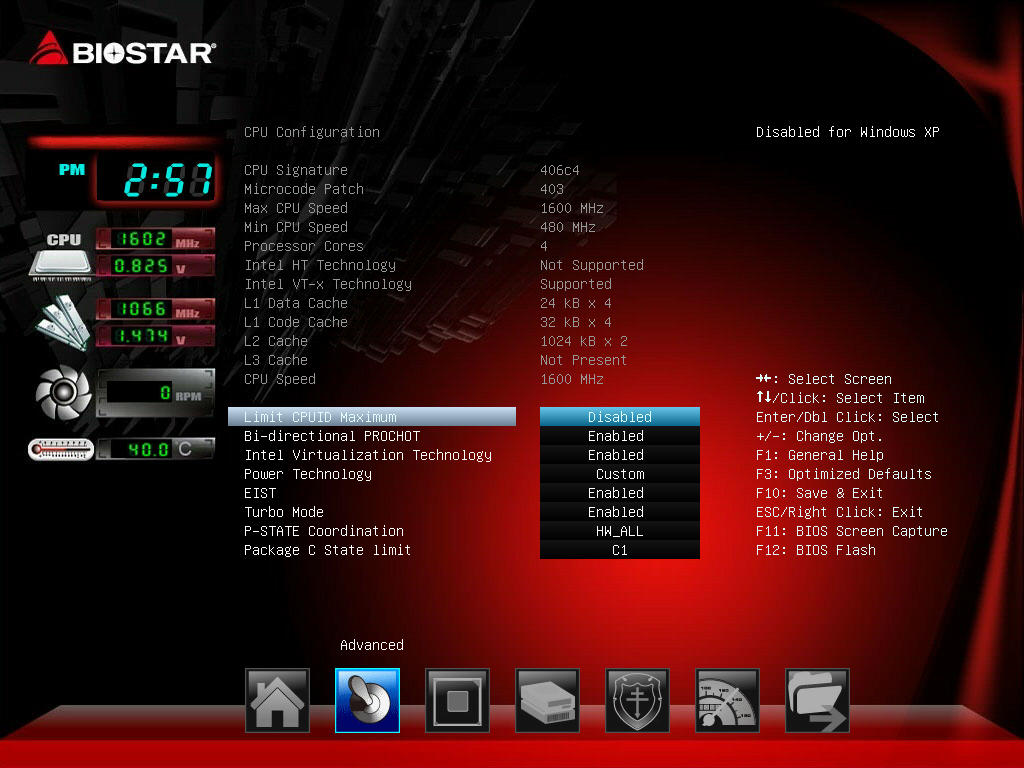 On the left Biostar added a great live chart showing: System Time, CPU Current Clock Speed and Voltage, Ram Speed and Voltage, Fan speed if applicable and J3160 Temp.
Biostar thankfully added the ability to up the dedicated iGPU Ram and due to this we saw some rather impressive numbers when running at 512MB dedicated.
Biostar J3160MD – Test System & Synthetic Review