Last updated on December 7, 2023 9:02 pm
Soc (System on Chip) may not of ever become as common place in the home PC as it has with Cellphones and Consoles but Biostar has worked hard to change that with the new J3160 Intel Quad core Celeron CPU. The J3160MD motherboard is a very low cost Motherboard with a lot of great features and a lot more power than you would expect for a SOC CPU.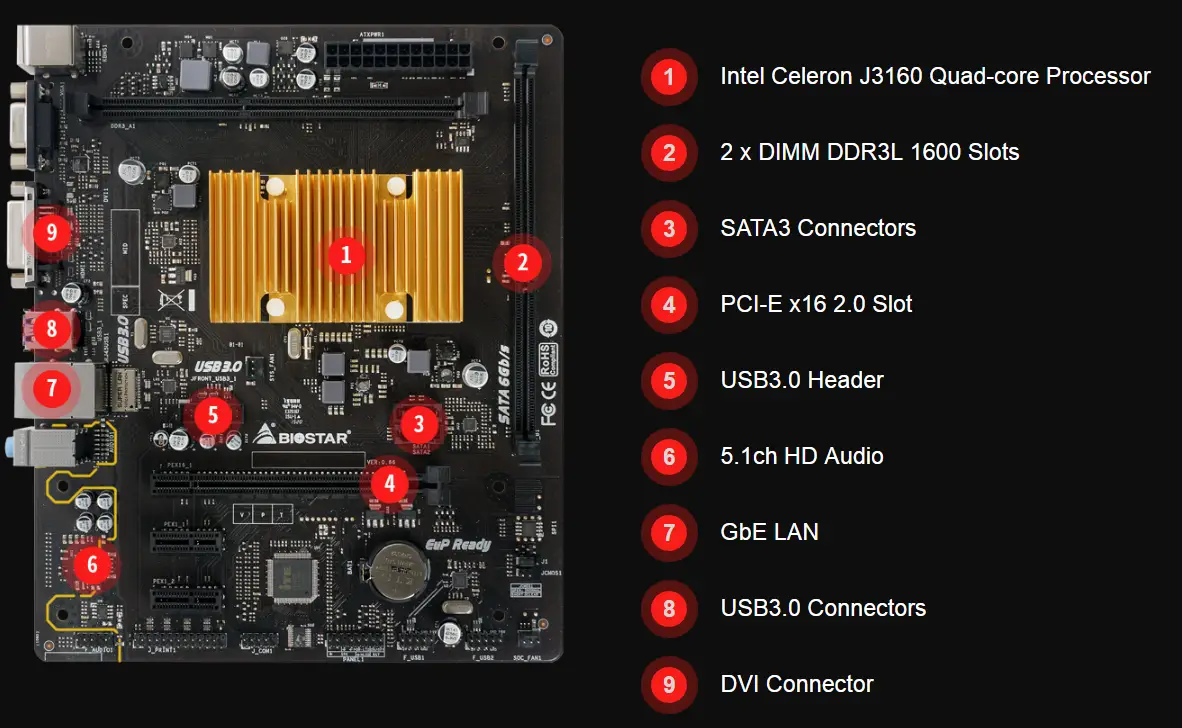 With the use of a great passive cooler pushing the quad core J3160 to 2.24Ghz, HD Graphics 400, DDR3 1600  dual channel ram, usb 3.0 and a full sized PCIe 16 2.0 slot you can make this little $59-$89 board into a very impressive little computer.