Last updated on May 25, 2023 9:30 am
Asus stays true to ROG theme with a bright red and black box, sure to catch your eyes from the store shelves. However not much is displayed to you until you take a look at the specifications stickers on the back of the box. A good thing to note is that the GL752V does have a year of accidental damage warranty.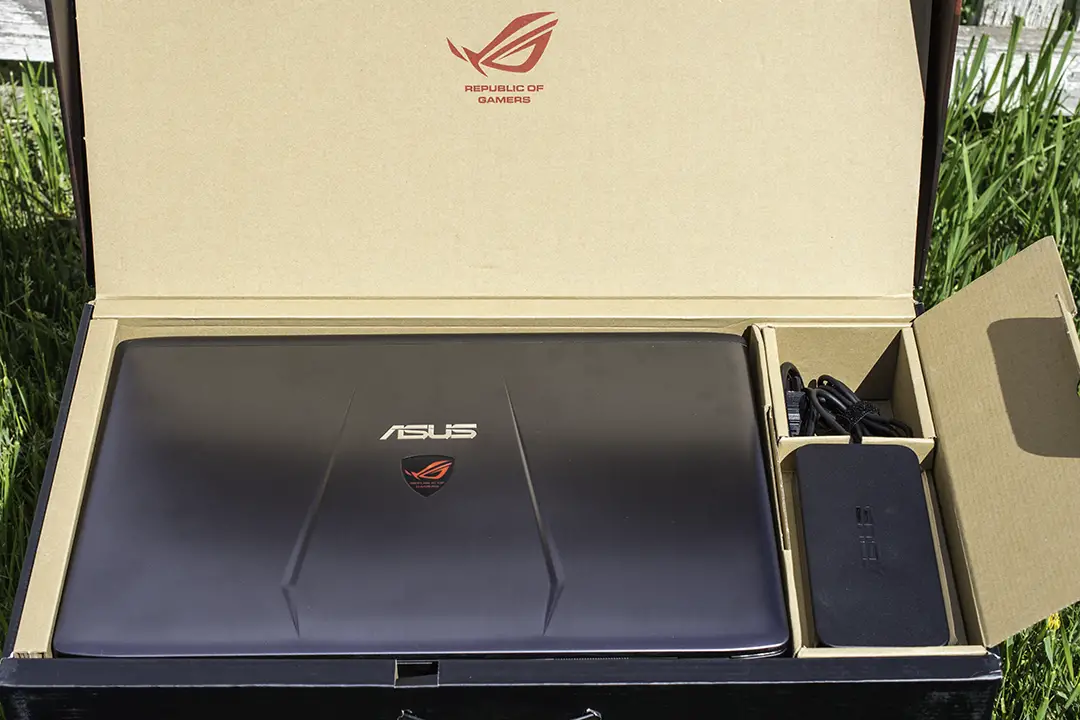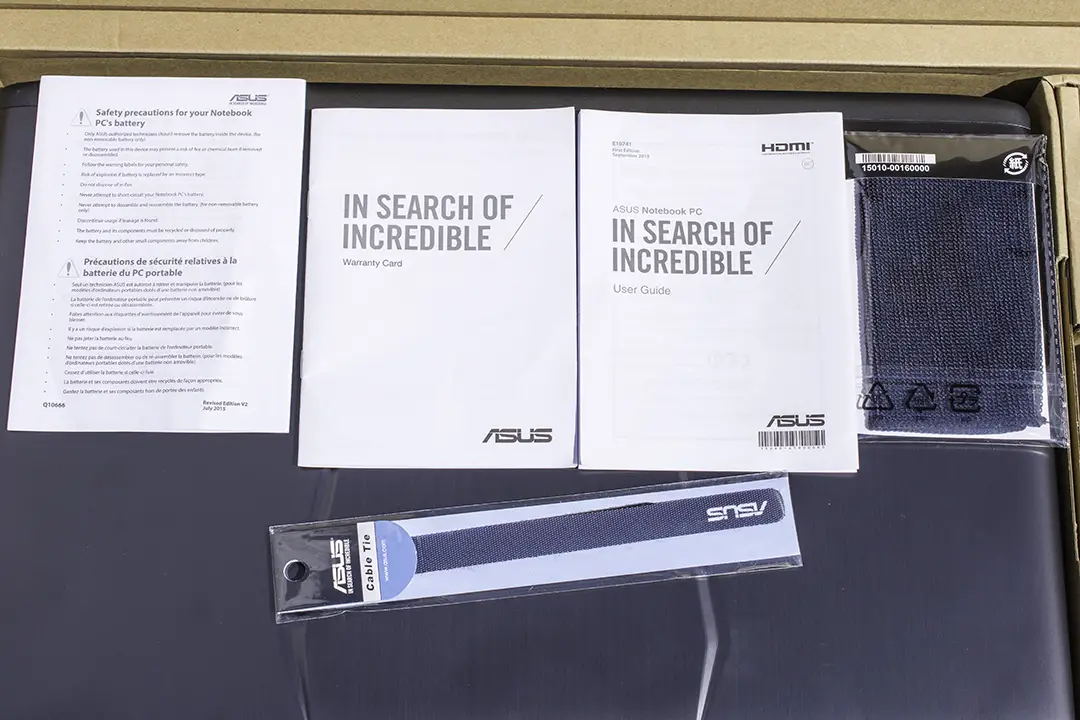 Opening the box up reveals a snug laptop and its behemoth charger, as well as the typical Asus warranty card, user guide, and safety precautions. What I haven't seen with their other devices are the Velcro cable tie and microfiber cleaning cloth. The charger already has two Velcro ties on it, so I assume this would be for things like a mouse and headset that you would be hauling around with you with a laptop such as this.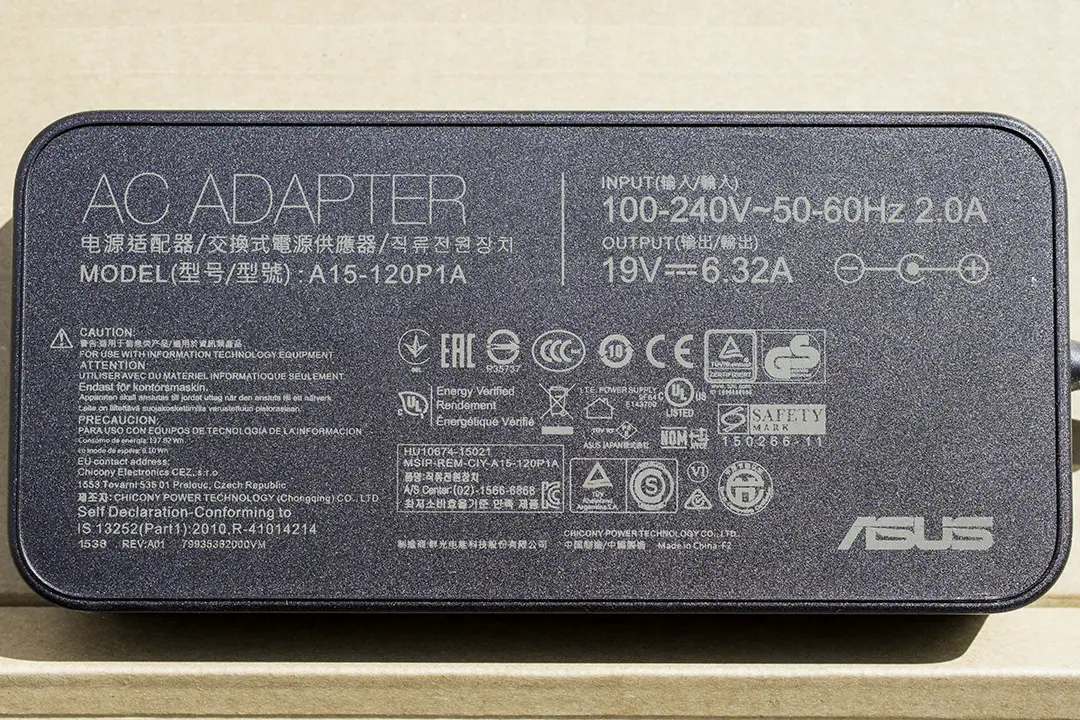 I always like to include a charger picture to gauge how much power the device might draw and to give future readers a model number for those who tend to lose things. This charger is model A15-120P1A, drawing 6.32 amps at 19 volts. Obviously that is only the peak draw and you should expect far less draw when you're just surfing. Nonetheless you have about 120 watts to feed into your laptop to ensure you have all you need when you're fragging at full power.