Last updated on December 1, 2023 8:02 pm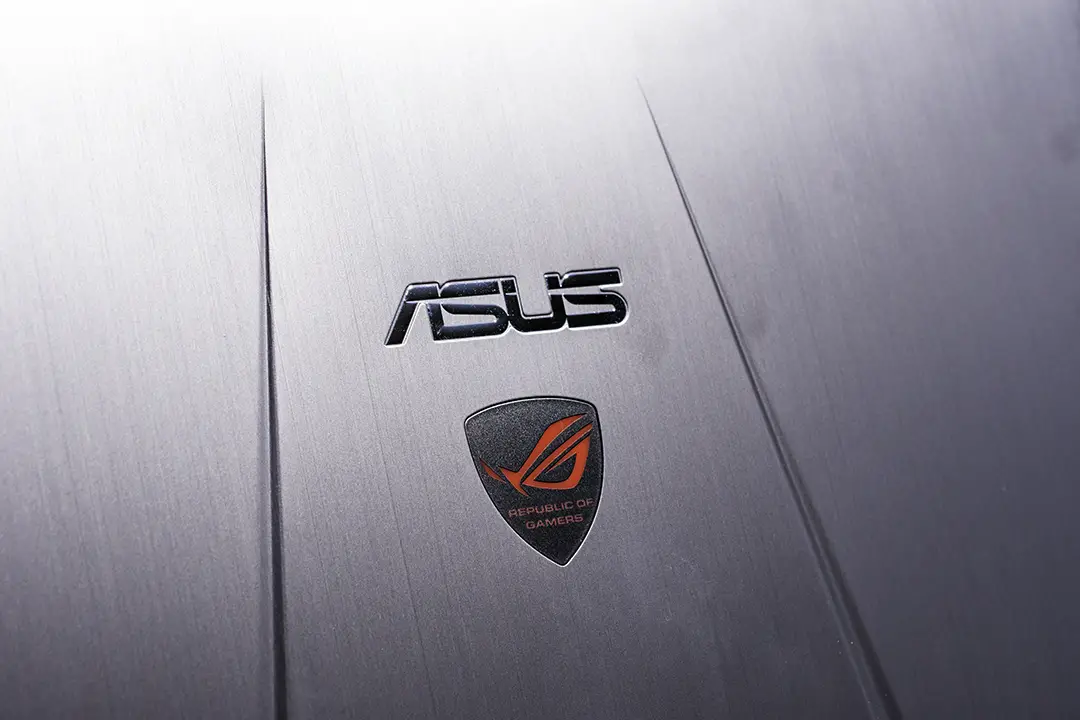 The Asus GL752V comes in either a brushed gray plastic or a more premium two-toned gray-metal chassis. In the case of this review we have the single toned plastic. With that said the finish looks fantastic overall and doesn't feel cheap. As you can see though, it is kind of a fingerprint magnet.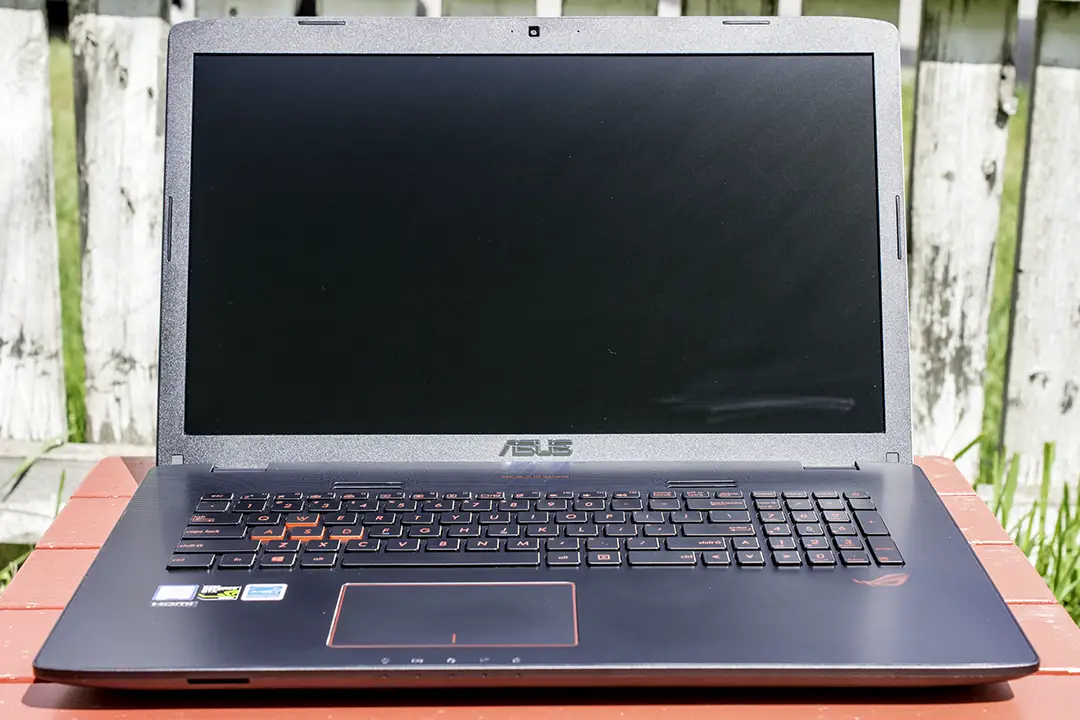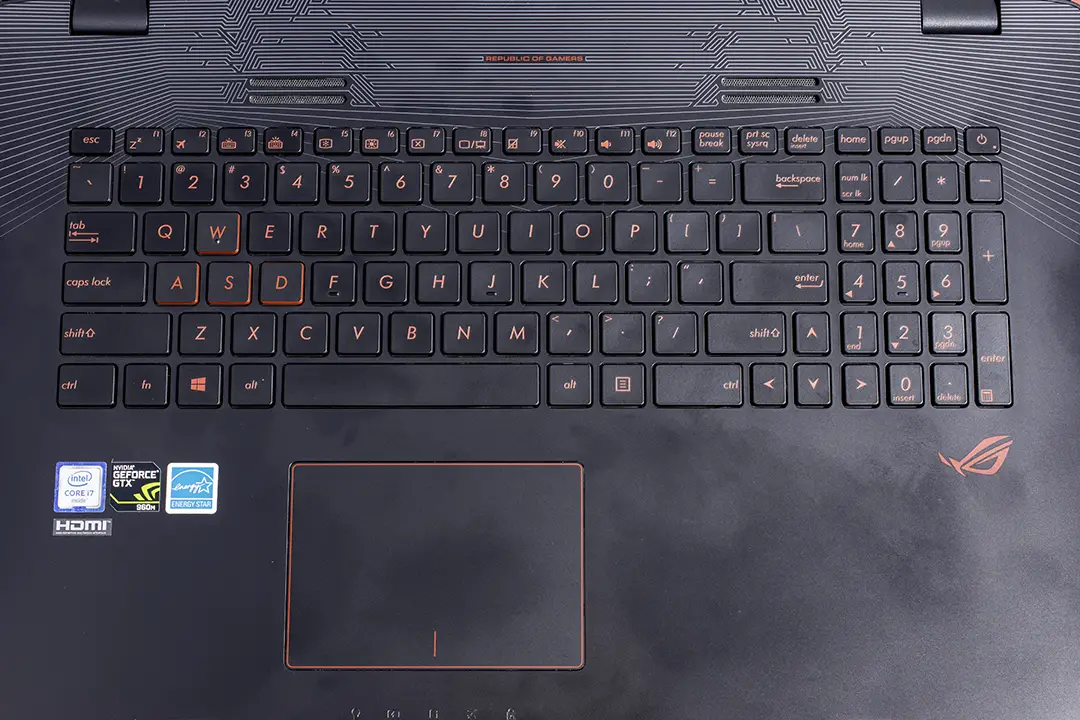 A full sized keyboard, massive track pad, and a lot of open space greet you upon lifting the lid. With a 17.3" FHD screen, Asus had plenty of space to pull all the stops. The trackpad tracks nicely and responds to clicks accurately and without fuss. Due to the proximity of where your hand rests for WASD placement you will definitely need to disable it while gaming. (You're not thinking of using that trackpad for gaming I hope!)
The keyboard is well thought out, leaving the necessary space between keys to ensure you're not hitting more than you intend. Asus notes that the low profile keys only have 1.8mm of travel and I completely believe it. The keys feel very responsive during gaming and took well to repeated taps without missed registers. The bright red painted WASD cluster, ridge on the W key, and ROG themed red key backlighting all lead to being able to keep your hands positioned where they should be since you lack the depth found from a desktop's keyboard.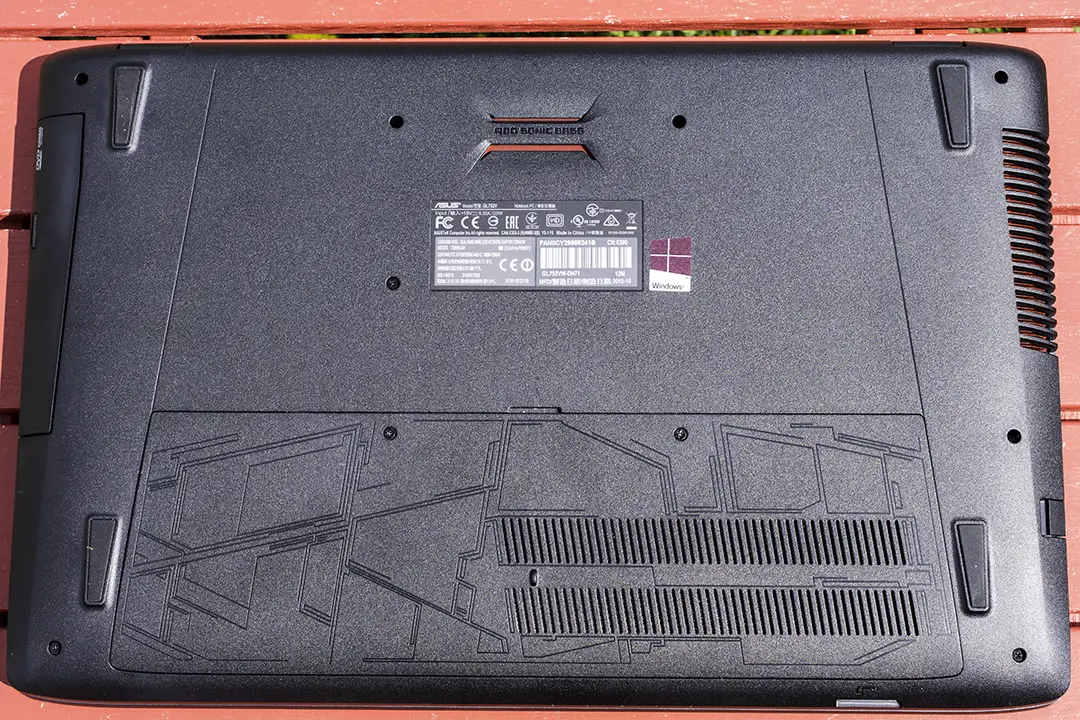 Moving to the bottom we find two fantastic things. First and foremost, an easily removable panel grants you access to most things you can easily replace, including an M2 port for sweet SSD additions. Secondly, the port for Asus' "ROG Sonic Bass" is smacked dead centre near the rear to act as a subwoofer. The GL752V's audio is great for a laptop and can pump out more than enough volume without turning into a distorted mess. The sound is fairly well composed and the Sonic Bass helps to avoid some of the "tin can" sound you've come to expect from most laptops.




Connectivity is plentiful and varied in the best of ways. The right side consists of the two 3.5mm jack for audio output and input, two USB 2.0 ports, the DVD-RW drive, and Kensington lock slot. The left consists of the charging port, heatsink exhaust, Mini Displayport, full-sized HDMI, Ethernet, USB 3.0, and a fancy USB 3.1 Type C port. The rear is complete barren and the front consists of only the SD card slot and notification lights for the likes of power and HDD activity.