Last updated on May 28, 2023 11:28 am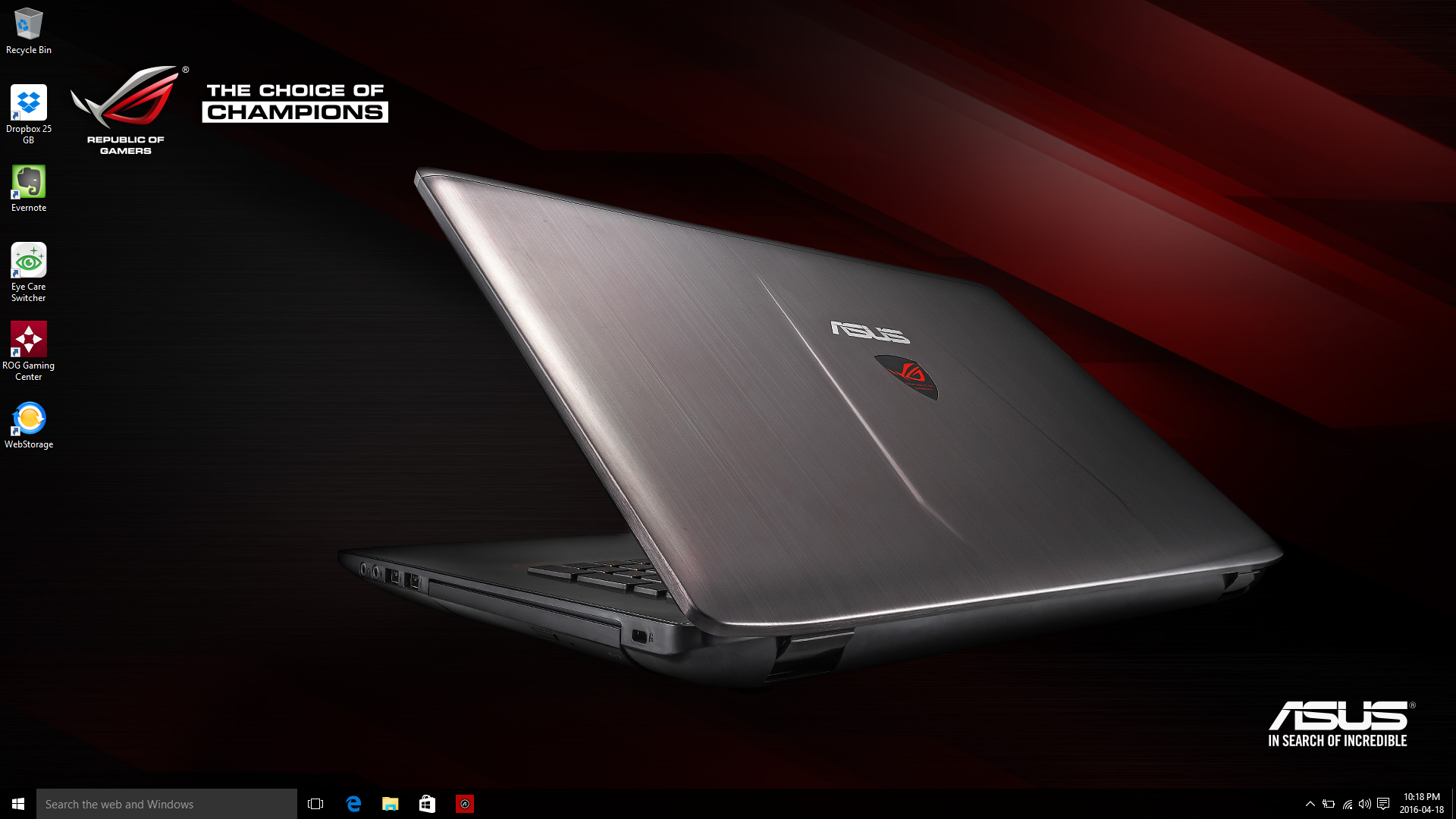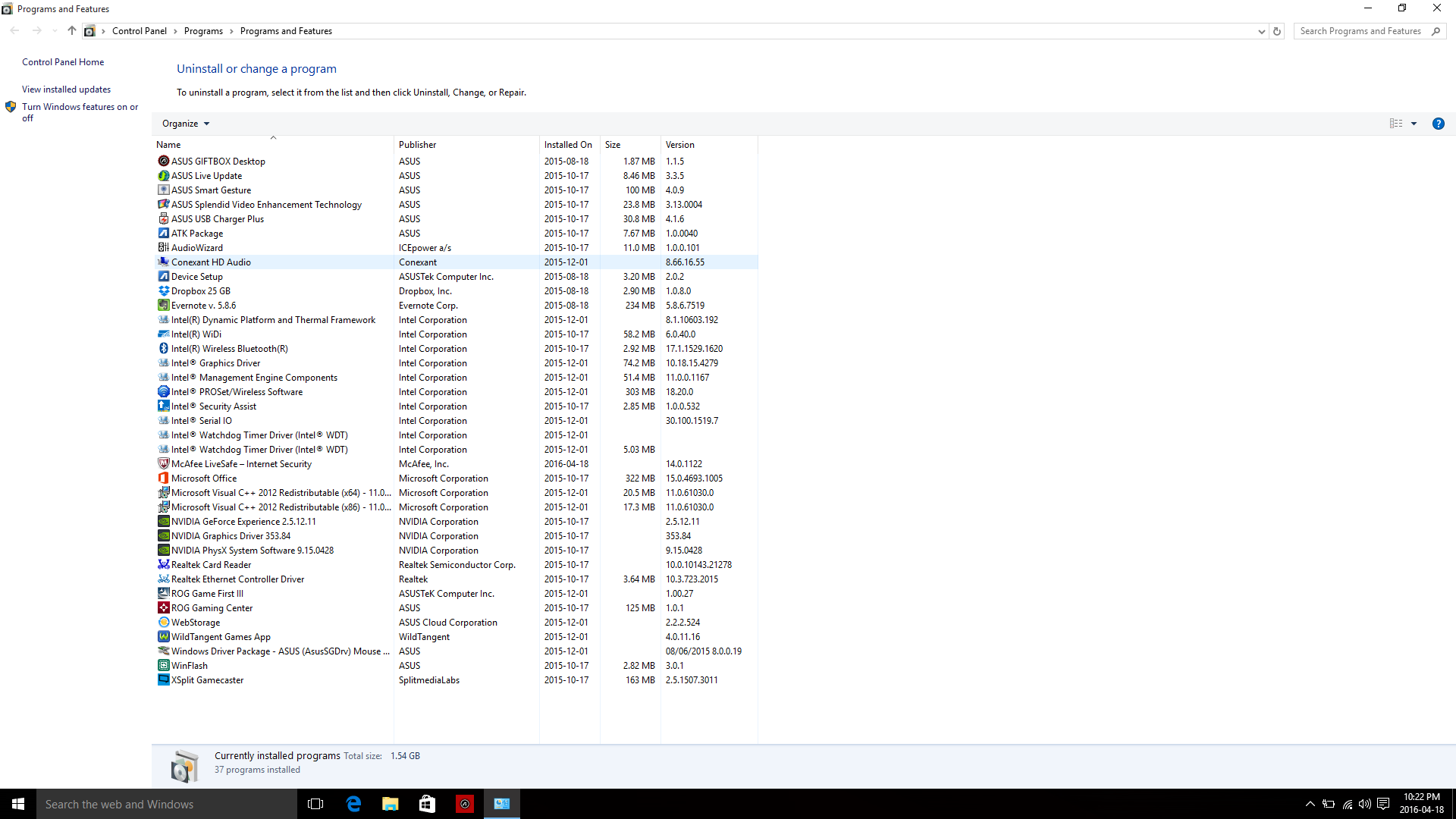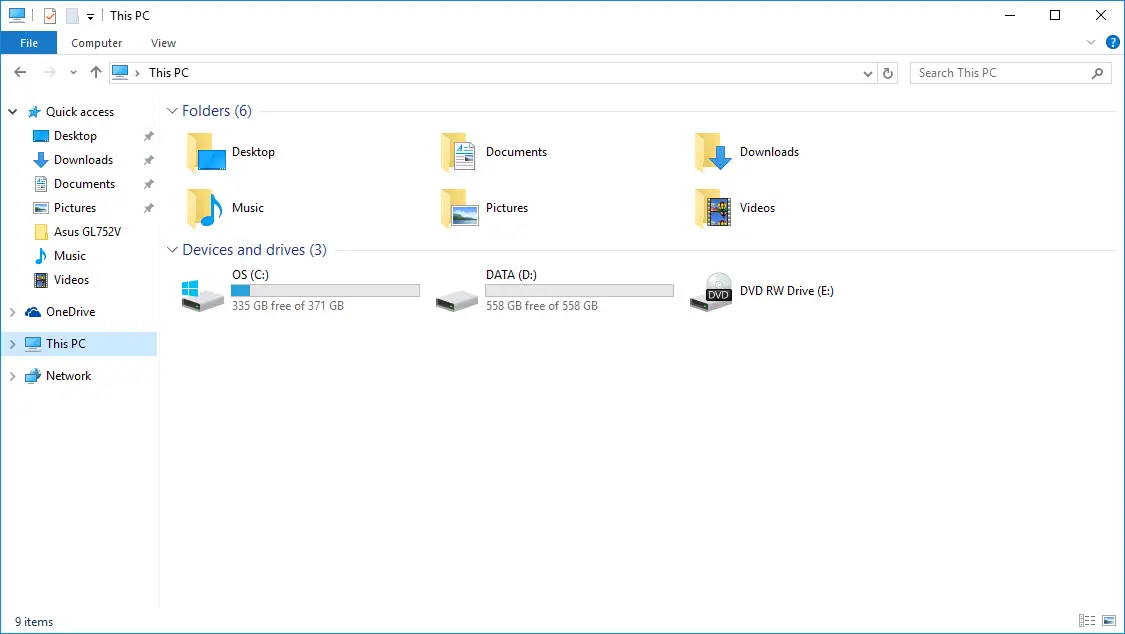 The GL752V comes with Windows 10 Home edition preloaded alongside a bundle of Asus applications and a random collection of useful and not-so-useful stuff. It's definitely not bad compared to a lot of Asus devices of the past. This all takes up 36GB of the C: drive, which I must add is a partition only totalling 371GB. The other 558GB of usable space ends up being your D: drive, named DATA. On a gaming laptop with a single HDD this decision seems odd as the C: drive is just going to balloon with games and then run out of space.
Of course the GL752V is marketed as a gaming laptop and must be put through the wringer! Coming in with an Intel Core i7 6700HQ, 16GB of DDR4, and an NVIDIA GTX960M this laptop has potential right out of the gate. The number one specs downfall for gaming is the 7200RPM HDD found in this specific model. After being on nothing but SSDs for my own computers for some time now, the old school rotational drive makes loading times feel abysmal. Quick travelling and going in and out of buildings in Fallout 4 was just dreadful. I very highly suggest if you do wish to purchase the GL752V that you go with a model that comes with an SSD. The other option, thanks to the easily removable back panels, is to install your own choice of SSD into the M2 slot. This may be even more preferable as Asus only offers up to 256GB out of box.
Gaming testing was performed on GeForce driver version 365.19 at the laptop's native resolution of 1920×1080. For Fallout 4 I disabled the 60FPS cap by changing the "iPresentInterval" setting to 0 in the "Fallout4Prefs.ini" file. The quality settings were set using the "Low" preset within the game's launcher. Counter Strike: Global Offensive was set to maximum graphics, with vsync and FPS cap turned off.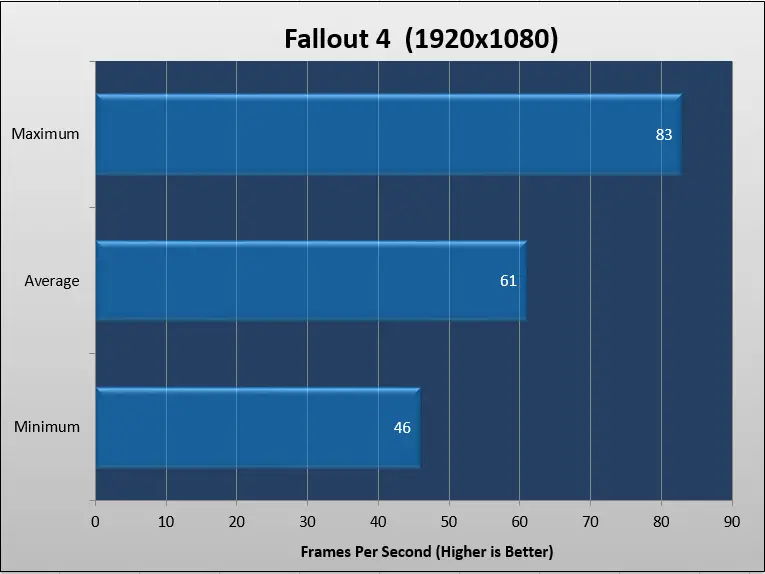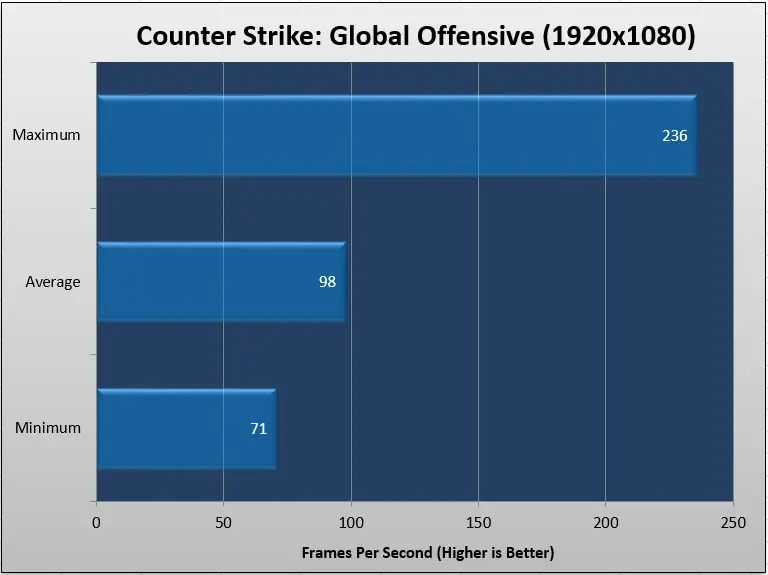 Overall the GL752V performs very well for less GPU bound games thanks to the i7 6700HQ. For something more graphically intensive, such as Fallout 4, the GTX960M starts to chug a bit. In this case pure FPS numbers don't tell the whole story as I noticed was that vsync was an absolute must to have a decent experience. The tearing that this panel exhibits is nothing short of terrible.