$102.17
$107.42
in stock
8 used from $43.99
as of September 22, 2023 9:52 am
$170.80
$229.99
in stock
14 new from $170.80
3 used from $145.99
as of September 22, 2023 9:52 am
$79.00
$99.99
in stock
16 new from $79.00
10 used from $45.11
as of September 22, 2023 9:52 am
Last updated on September 22, 2023 9:52 am
Turtle Beach – Elite Atlas Aero – Wireless Gaming Audio For Less,
If you are looking for a wireless headset that is feature rich, low priced and actually sounds like headsets worth 2x as much check out the Turtle Beach Elite Atlas Aero Wireless. The Elite Atlas Aero is a lot more than we expected and though not perfect is pretty damn close to the best sub $200 headset, wired or wireless we have ever tested.
For more info on the Turtle Beach Elite Atlas Aero Wireless please watch the video above.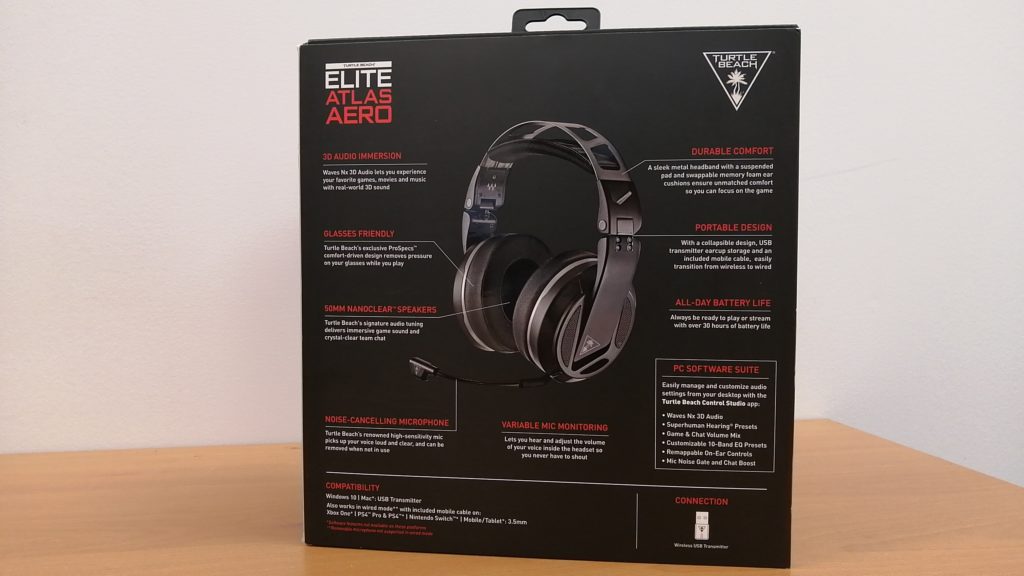 Well packed with key features on the box for a quick in store read if you are considering the Elite Atlas Aero.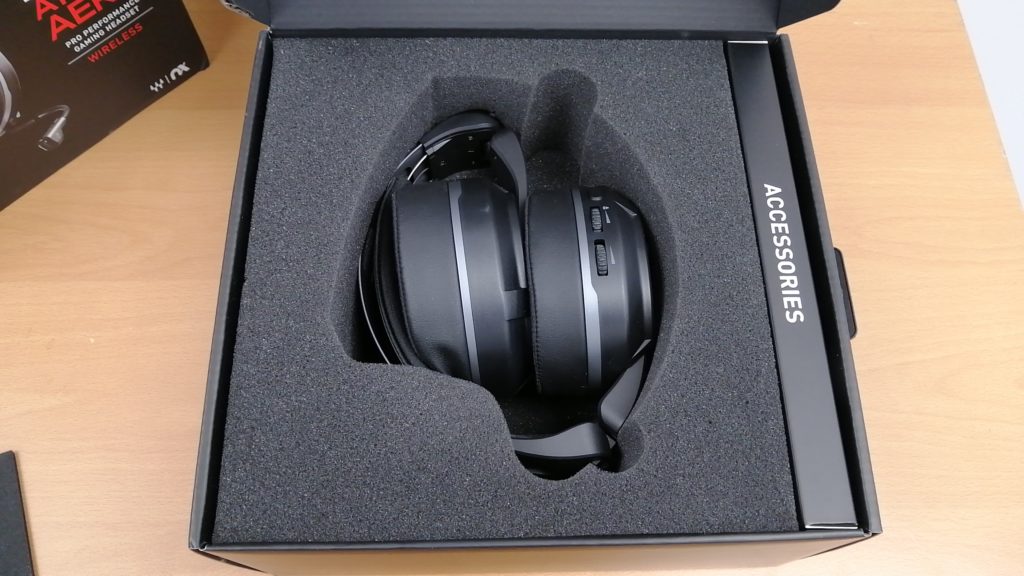 Very well packed, no worry of damage to the Elite Atlas Aero in shipping, The ability to fold the headset does make it great as a travel headset.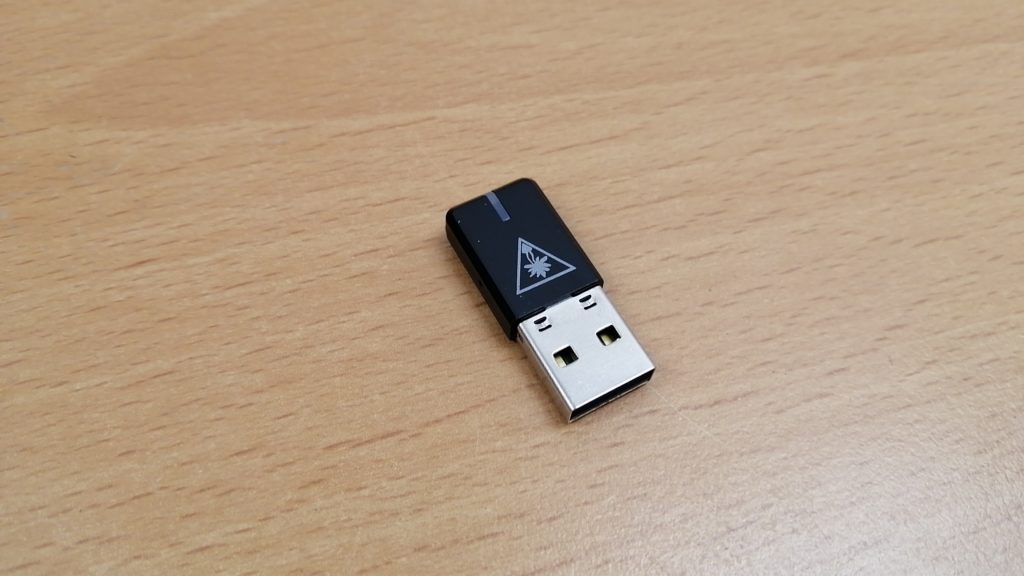 Very small wireless USB dongle, only 1.25″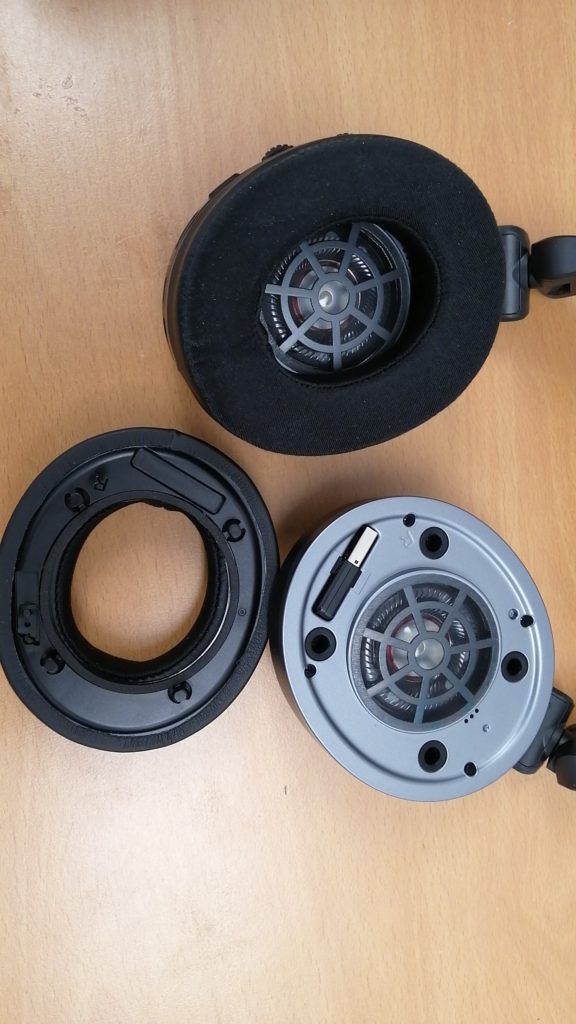 Hidden under the right ear cup is the USB storage slot, great to see this feature as it can prevent the loss of the wireless dongle when on the go.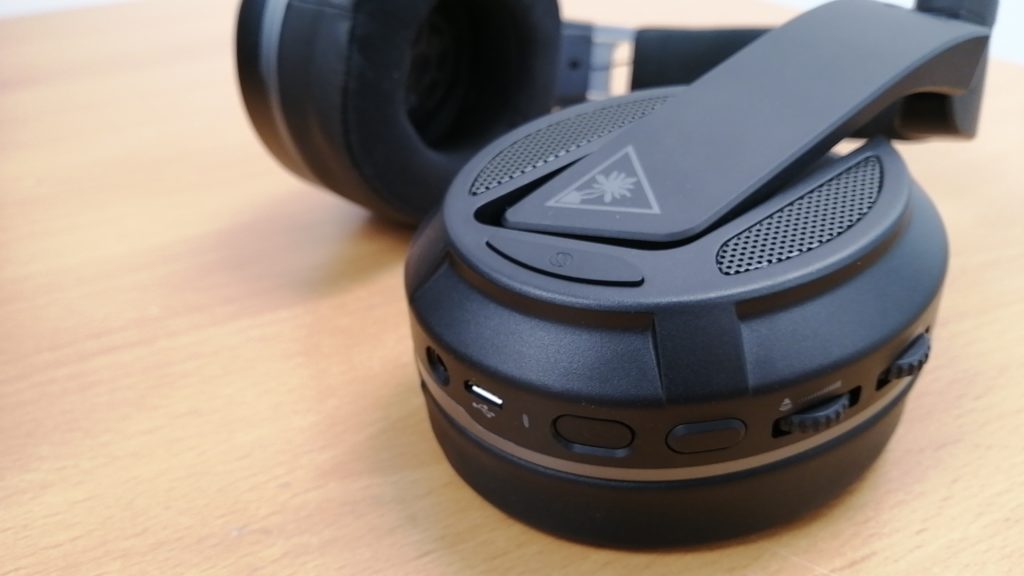 On ear Mute is large and easy to find on the fly, the headband adjustment is directly on the cups so this can cause a lot of pressure on larger heads.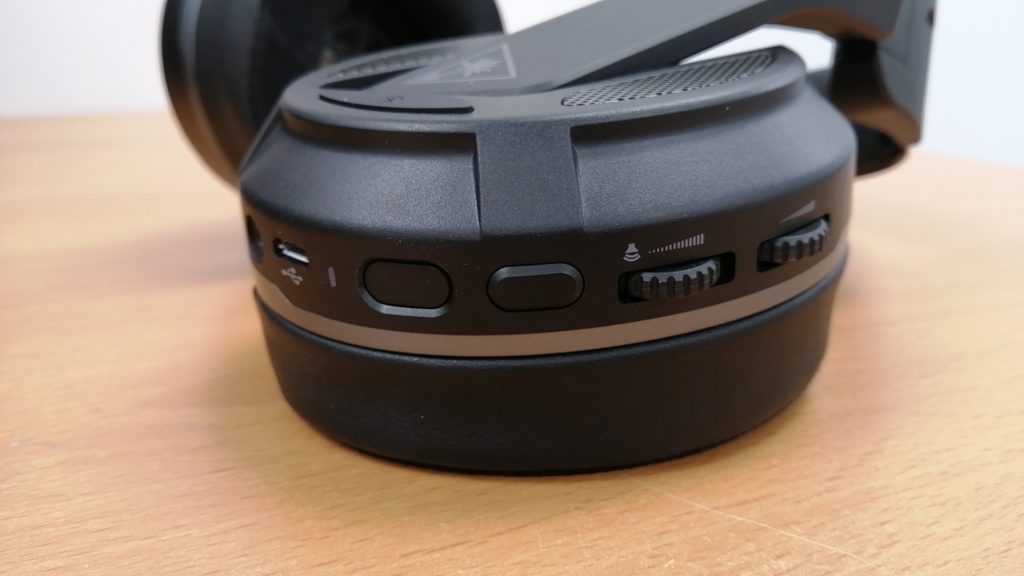 Volume and Mic monitoring are so close together you often will hit the wrong wheel and have to adjust them back up and down but this can be mapped or turned off. The power and Super human hearing are also super close together but the power button is recessed at least where as the super human hearing is pushed out over the cups so you can feel the difference while gaming.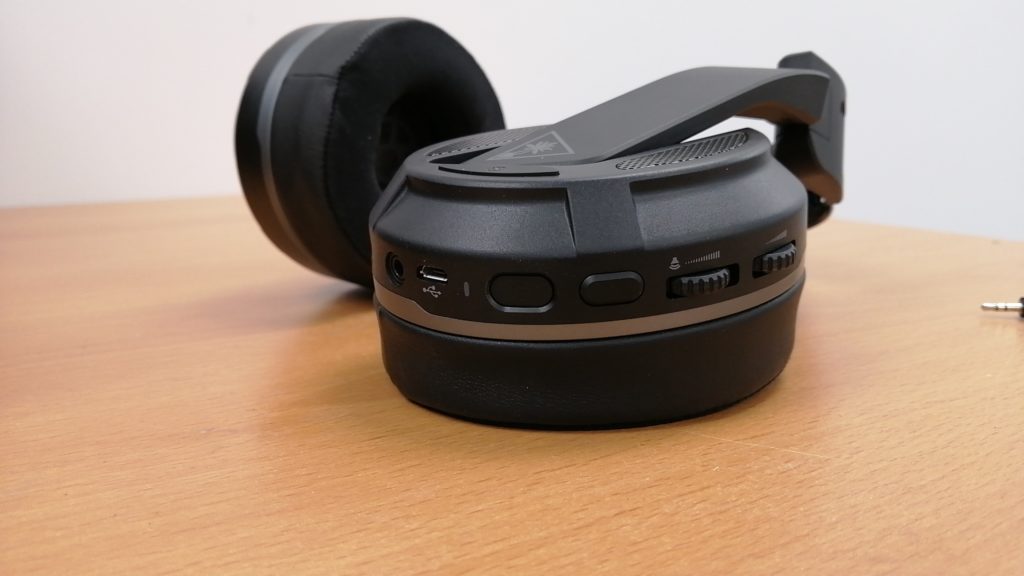 Micro USB charging port is impressively usable while the headset is in use wirelessly, this gives you the ability to charge the headset but unlike many other headsets the wireless function keeps running so you do not need to stop gaming or listening to music while it charges.
The Goods
• $119 Price USD Amazon
• Neutral audio out of the box
• Bass and Treble boost really makes the Atlas earn that Elite name
• Control Studio looks a bit dated but works flawlessly and has great features
• Mic monitoring slider is great for any audiophile or anyone who wants to make sure they sound right or recording your own vocals
• Wireless range is great, can chat with the discord team while you walk around your house.
• Macro for everything, you can setup what most the buttons do and macro everything else.
• Superhuman hearing is not a gimmick, want to hear every shot? every step? just hit the button and you know where the bullets are coming from before anyone else.
• Removable mic is great
• USB wireless module works well but wish Bluetooth was a option
• 30 hour battery life "Second lifer's this is for you, 24 hour streams are no problem"
• Folding design is great
• Great noise cancellation without any app or software just thick foam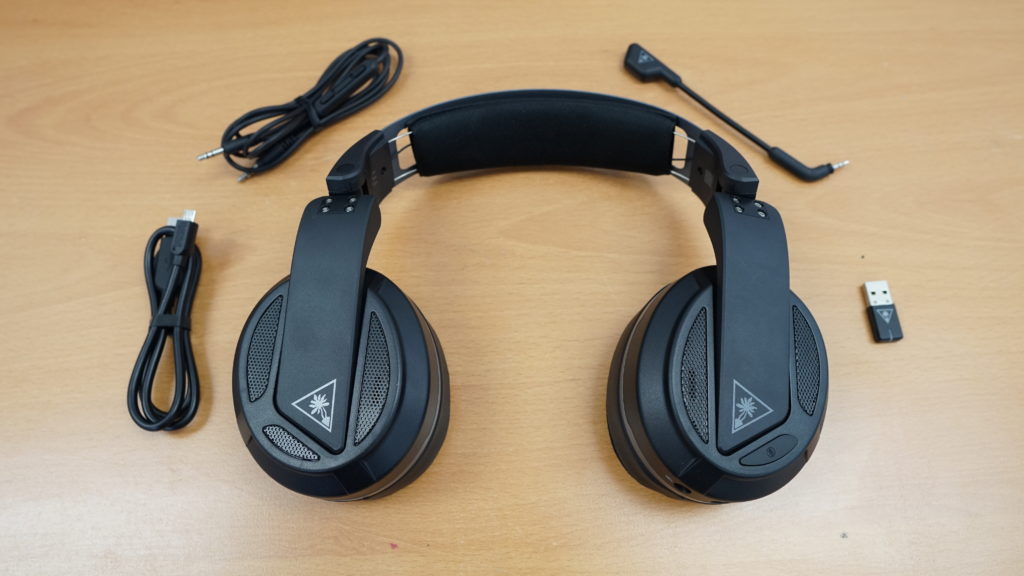 The Bad
• Comfort, ouch it crushes my head for first 24 hours
• Without the app it sounds good but not amazing, a good eq is required when using on the go like on a tablet or phone.
• Cans are nice but lack the comfort of say the MIX
• Controls are a little to close together wish second slider was on the other ear
• No carrying bag
• Rarely but maybe 1 in 10 times the headset will connect to your pc but the app will not detect it, a quick reboot on the headset resolves this
The Microphones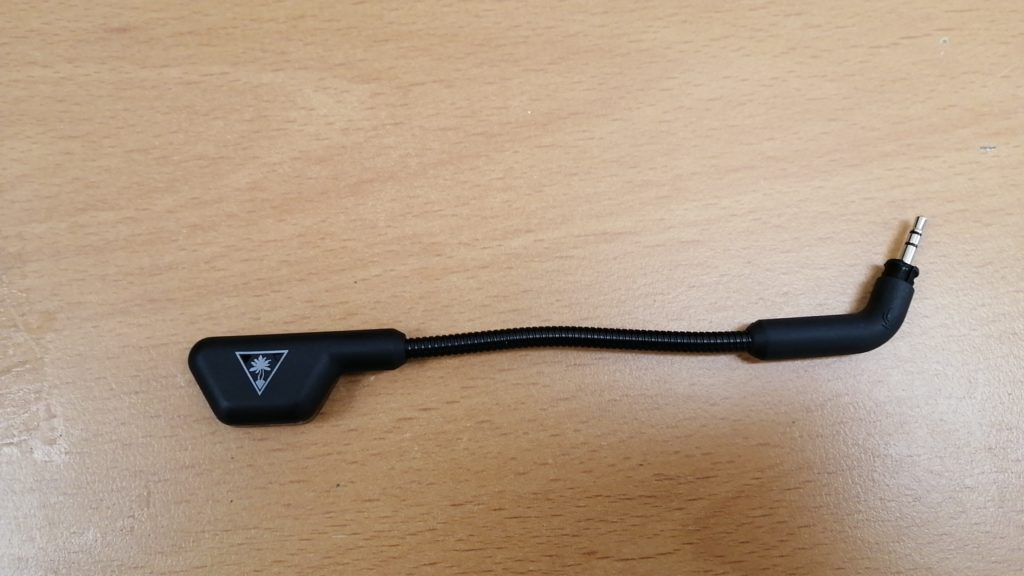 • Out of the box sounds clear
• Bit loud on the bass side but otherwise clear
• Easily removable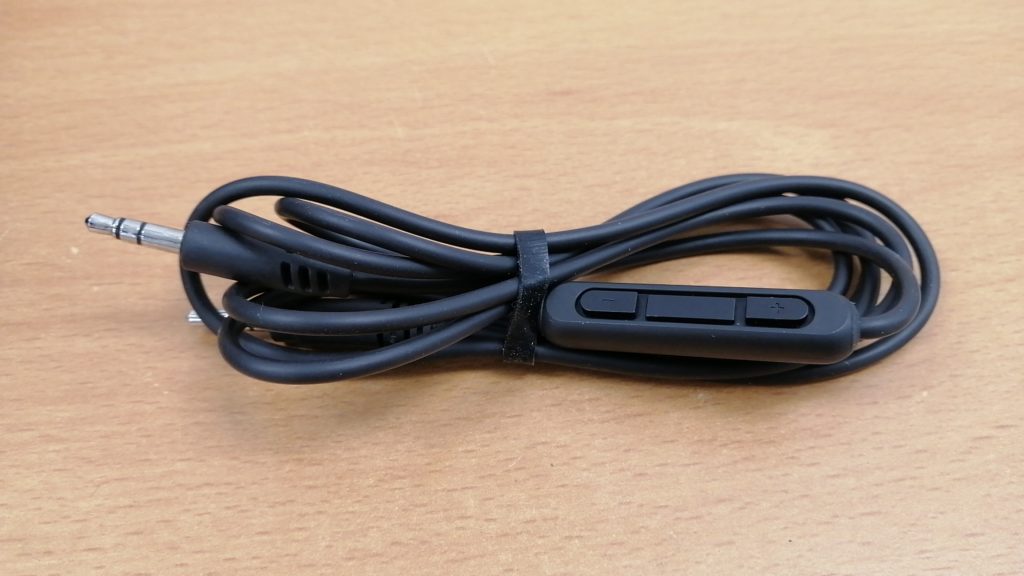 • 3.5mm line mic is great quality and works rather flawlessly with mobile
Conclusion
The Turtle Beach Elite Atlas Aero may not be perfect, but for it's price point and features it truly is a must try headset. With a great sound both through the 50mm speakers and both included microphones leave us with no other choice but to award the Elite Atlas Aero with our Hardcore Award.
though there is a small issue for the first day or 2 of use, this is caused from placement of the adjustable band being on the cups causing more pressure than the more common on band adjustment.
The Waves NX 3D Audio gives you a great all round audio, making games and music feel far more immersive.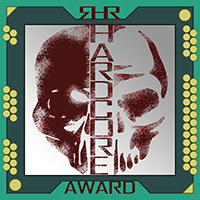 More Reviews: https://realhardwarereviews.com/
Facebook: https://www.facebook.com/realhardwarereviews/
Twitter: https://twitter.com/real_hardware/
Forum: https://forums.realhardwarereviews.com/
Check out our channel at: https://www.youtube.com/user/RealHardwareReviews/
Be a Patron on our Patreon where we run Patron only giveaways and more: https://www.patreon.com/Realhardwarereviews