We recently had the privilege of unboxing and getting a closer look at the highly anticipated MSI GeForce RTXTM 4060 Ti GAMING X TRIO 8G graphics card. This beast of a graphics card combines raw power with stunning aesthetics, making it a showstopper in any gaming rig. In this blog post, we'll delve into the exciting features we discovered during the unboxing and give you a glimpse of what this graphics card has to offer.
Tech Meets Aesthetic: The design of the MSI GeForce RTXTM 4060 Ti GAMING X TRIO 8G is a perfect blend of technology and aesthetics. With its sleek and eye-catching appearance, this graphics card will undoubtedly elevate the visual appeal of any gaming setup.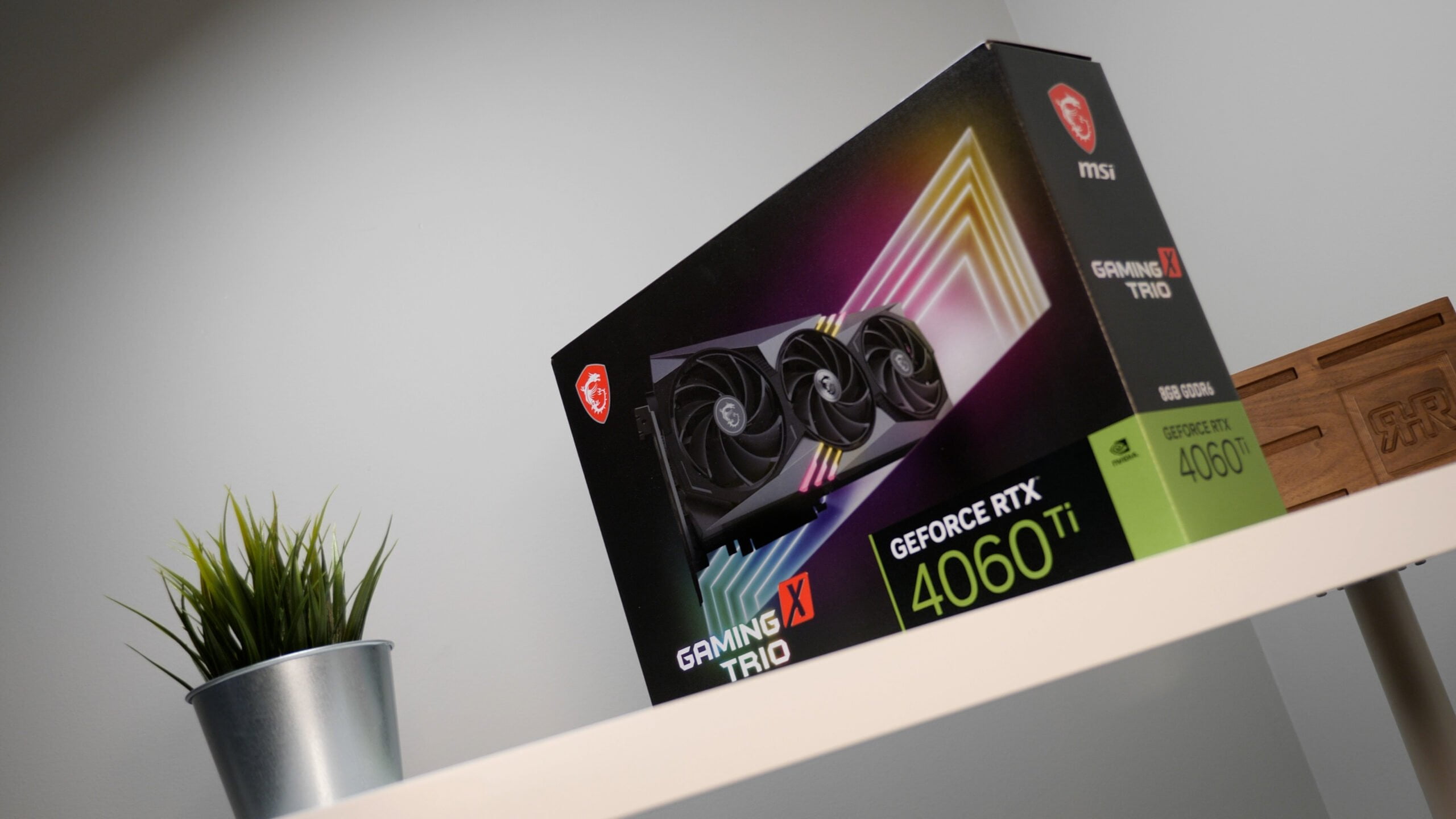 Impressive Performance: One of the standout features of this graphics card is its impressive performance targeting 1080p to 1440p gaming at 60FPS. Equipped with DLSS 3 support, the MSI GeForce RTXTM 4060 Ti GAMING X TRIO 8G delivers enhanced visuals and improved frame rates comparable to a 3070 graphics card. Gamers can expect smooth and immersive gameplay, even in the most demanding titles.
Advanced Cooling Technology: To ensure optimal performance and prevent overheating, MSI has integrated advanced cooling technology into the GeForce RTXTM 4060 Ti GAMING X TRIO 8G. The TORX FAN 5.0, consisting of fan blades linked by ring arcs and a fan cowl, stabilizes and maintains high-pressure airflow, keeping the GPU cool during intense gaming sessions. The Core Pipe, with its square-shape heat pipes, maximizes contact over the GPU, effectively spreading heat to the heatsink. Additionally, the solid copper baseplate efficiently transfers heat from the GPU to all heat pipes, contributing to better cooling.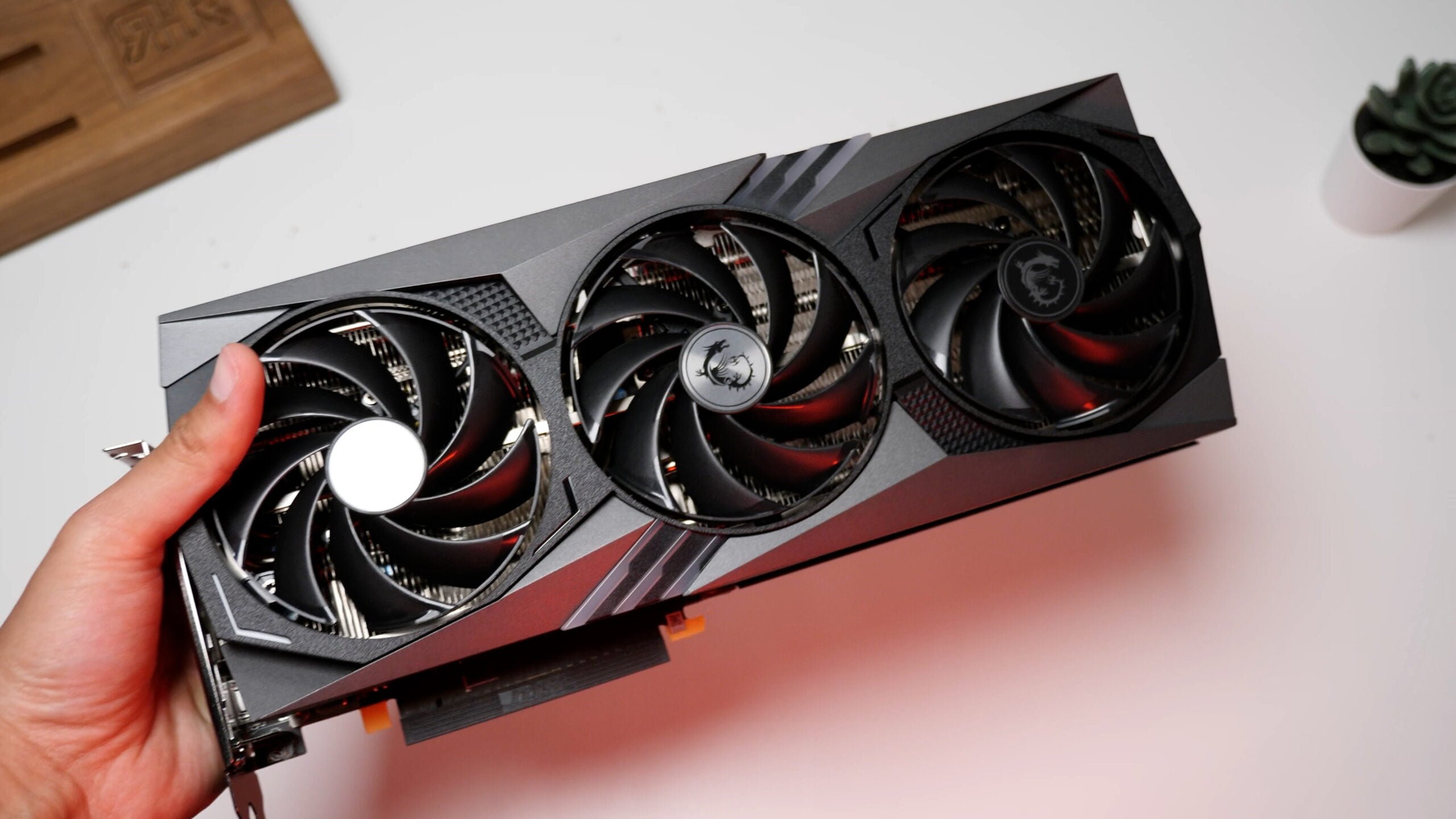 Enhanced Durability and Reliability: MSI understands the importance of durability and reliability when it comes to graphics cards. The GeForce RTXTM 4060 Ti GAMING X TRIO 8G features a sturdy Metal Backplate, providing structural reinforcement while reducing trapped heat. The custom PCB, engineered with hardened circuits and optimized trace routing, ensures optimal performance and reliability. Moreover, the DrMos power stage solutions enhance efficiency, minimize power loss, and offer enhanced voltage controls.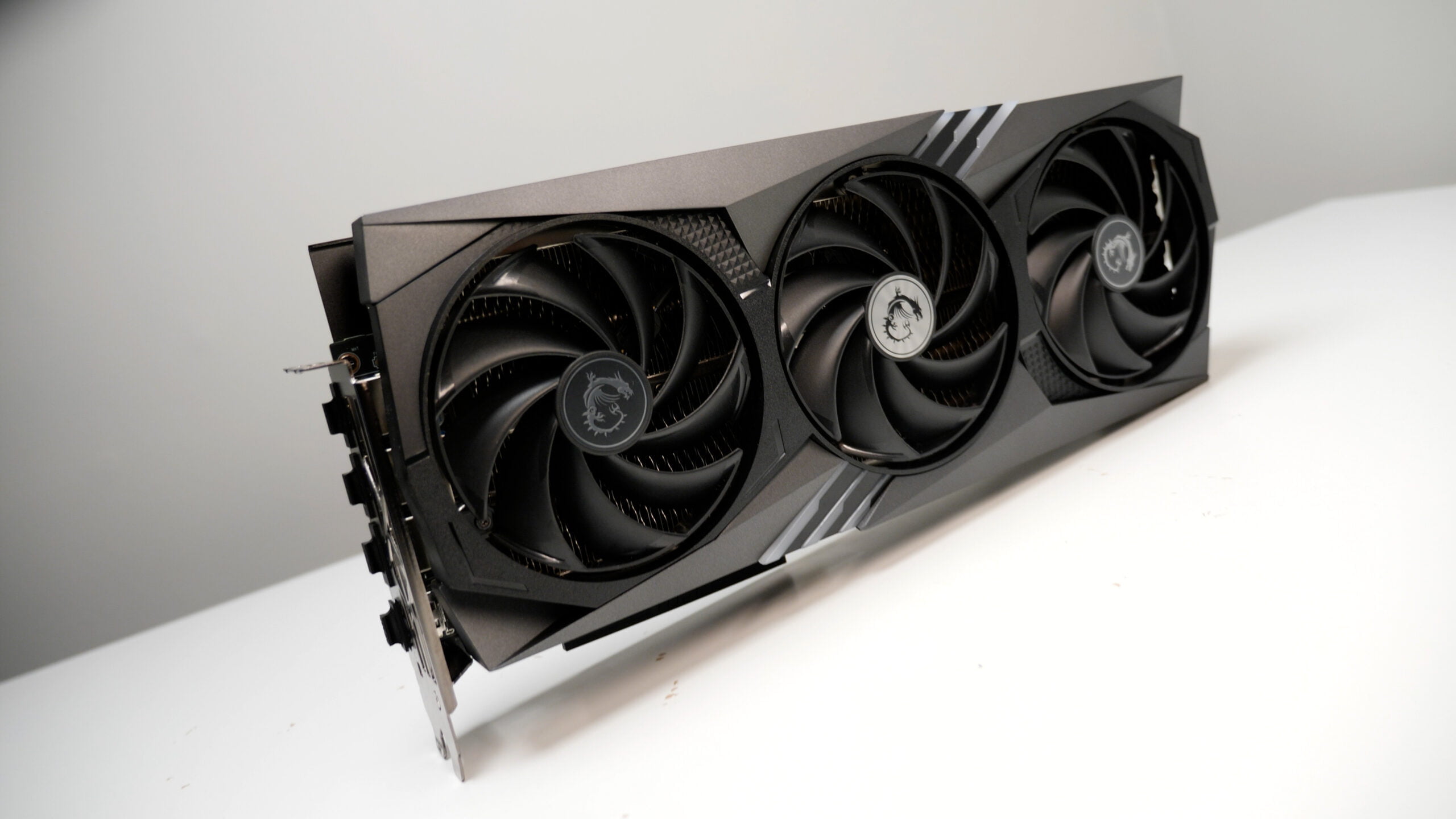 We will be conducting a comprehensive review of the MSI GeForce RTXTM 4060 Ti GAMING X TRIO 8G graphics card very soon. Our review will include in-depth performance analysis, benchmarks, and our overall thoughts on this powerhouse GPU. Make sure to stay tuned to our website and subscribe to our YouTube channel for the latest updates and hands-on demonstrations.