$17.99
$34.99
in stock
2 new from $17.99
1 used from $17.27
as of December 1, 2023 7:13 pm
$20.53
in stock
3 new from $20.53
as of December 1, 2023 7:13 pm
$17.99
in stock
as of December 1, 2023 7:13 pm
Last updated on December 1, 2023 7:13 pm
Let us preface this section by stating that the Reeven Justice is an older Reeven model. As such it does not use the latest, and highly refined, installation process nor materials. Instead, much like the Reeven Justice itself, it uses a very robust set of components but ones that come from an earlier era. An era where ease of installation took second place to shear durability. Put bluntly, the Reeven Justice will not be as easy to install as the E12 RGB model but will not pose any major issues either.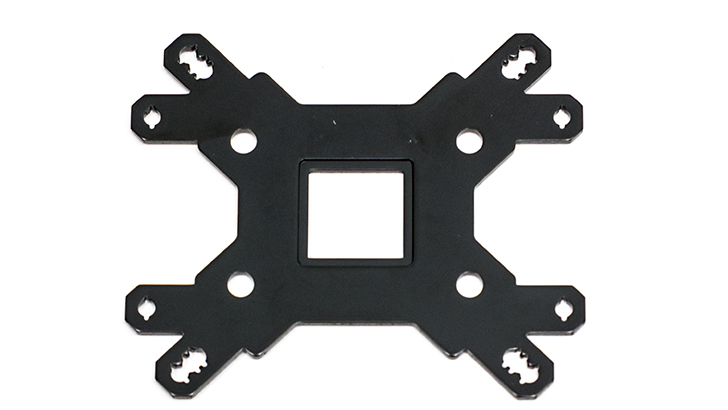 With that taken care of the foundation for the Reeven Justice mounting setup is a multi-purpose metal backplate. This backplate will be used for both Intel 775/115x/1366 and AMD AM/FM socketed motherboards. The only ones who will not be using it are Intel HEDT motherboard owners.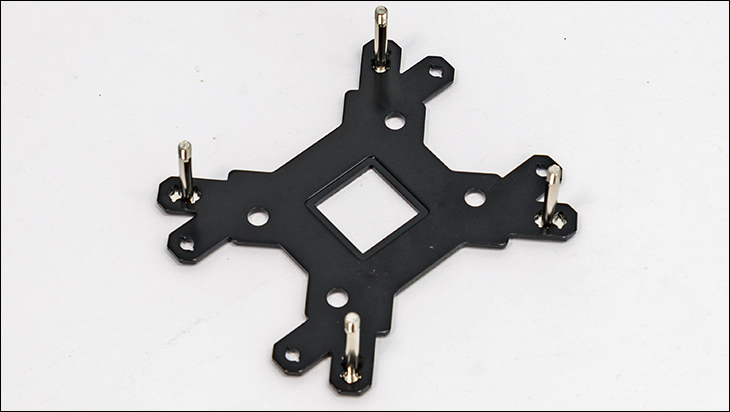 For Intel the four outermost corners will be used. For AMD the four nearest the center will be used. To configure this backplate for your socket type you simply take the steel metal posts and thread them through the appropriate portion of the corners. If you pay close attention you will see two small locking notches. These notches are what keep the post from spinning during final installation of the Reeven Justice… so be careful and make sure they lock into position on the backplate. For 775 users the inner most circular cut in the backplate 'wings' will be used, the middle of each will be for 115x systems, and the outer most for 1366 users. AMD users only have one hole to deal with.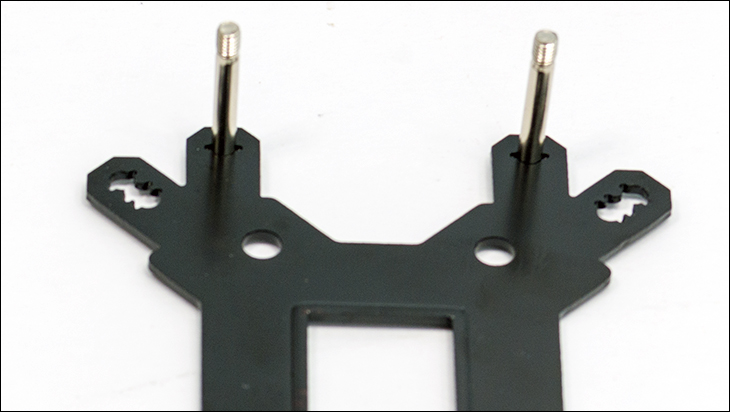 In either case, once the backplate with posts is configured you install it by threading it up and through the motherboard. Then you use the included plastic spacers, then attach the top bracket. For AMD users you will have to first remove the stock backplate and top plastic top bracket as the included square'ish metal topper is used for both AMD and Intel (even HEDT) systems. This combination of metal to metal to metal results in a very, very strong setup. One that will not only laugh at the Reeven Justice's weight but will evenly distribute said weight over a rather large area. This means bending or warping of the motherboard will be unlikely. Not impossible (as it is nearly 1KG of weight hanging off the motherboard) but unlikely.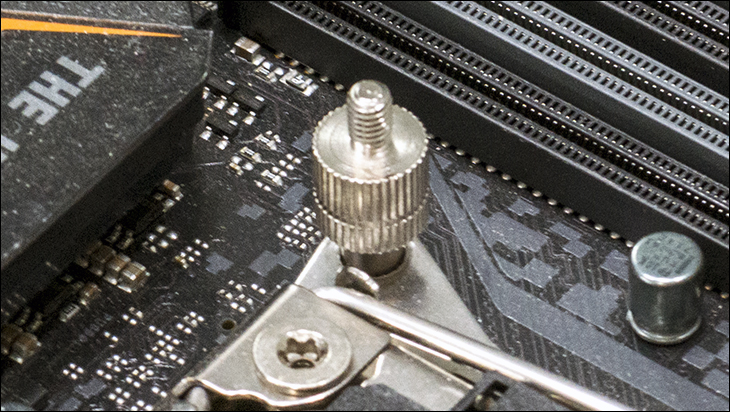 This is where things do get a bit tricky, as to firmly attach this top bracket to the motherboard you need to use the four small nuts. Reeven does include a small closed end wrench for doing this… but it is finicky. This is where knurled nuts would have come in handy. As such you will have to be patient and avoid cross threading them. There is no 'extras' included so be careful and take your time.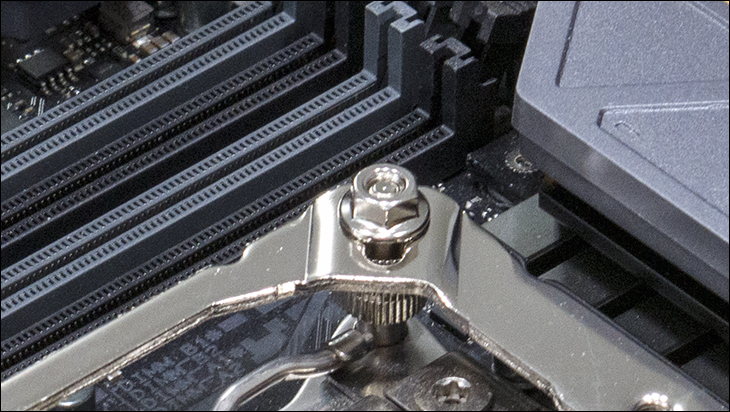 At this point all that is left is to place the locking bar on the top of the Justice's base. There are large cut outs in the base… and it is fairly obvious how to get it to sit in position. Then apply some TIM, and gently place the Reeven Justice into position. At this point you then have to lock it down via two large bolts. 1151 users get special bolts (in their own plastic bag) everyone else uses the stock bolts. It will be a bit tricky as you are going to be doing this blind if you did not start by removing the motherboard from your case.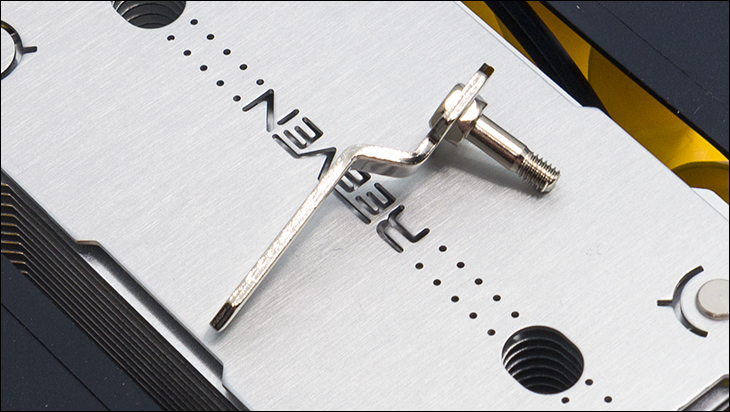 We say this as the cooling tower does overhang both bolt holes and you are expected to either thread a not included screw drive down through the entire fin array or use the included wrench. A magnetic screwdriver is a boatload easier than trying to use that wrench. The best tip we can give is to start tightening the bolt by hand as you will feel when the threads engage and then only do the final tightening via screwdriver afterwards. It goes without saying you will want to get them both hand tight in a one turn – one turn fashion. IE turn one bolt one full turn then the other one full turn. This will reduce pressure on the CPU socket during installation.
While we are not precisely a fan of plastic fan attachment tabs, at least Reeven has preinstalled the fan for you. So once those two bolts are tight… all that is left to do is plug the fan(s) in and enjoy. While the Reeven Justice is fairly large the footprint is not too bad at all. So worries over RAM incompatibility issues are minor to moderate. In most cases all that will be needed is to move the fan up a smidgen, but honestly most people will not even have to do that. Instead it will be plug and play simple.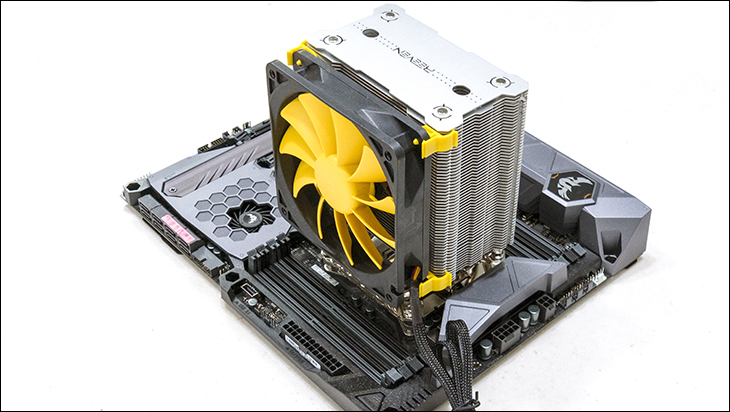 This lack of incompatibility issues is all thanks to some darn good engineering and design work that went into the Reeven Justice and we have seen many a 6 heatpipe based cooler be a lot more of a prima donna than it. Now if only it used the latest generation Reeven installation hardware and we would have been down right impressed. As it stands it is not exactly a hard cooler to install but there are a couple tricky parts involving small and finicky nuts 'n' bolts to contend with. As long as you budget ten or more minutes to the actual installation of the Justice you should be good to go… but it is not one we would want to do under a time limit. Patience and going slow will be key to a successful installation.