Last updated on September 23, 2023 10:02 am
The LaCie Rugged SSD Pro is pretty much the pinnacle of external storage as it stands today. So much so that with only one exception this really is as close to the perfect storage solution as we have seen to date. With 1TB of capacity in a rather compact form-factor few will find it a chore to carry and fewer still will find it 'small' in how much data it can carry. On the performance front, thanks to an excellent Intel Titan Ridge controller, the Seagate 'Cuda housed inside offers performance that is nearly 200 percent higher than what its USB 3.1 gen 2 non-Pro brethren can offer.
On the durability front the custom-designed LaCie chassis is pretty much perfect as, just as with the LaCie Rugged SSD before it, it both protects and cools the high-performance components housed inside nicely. Unlike the LaCie Rugged SSD series, the Pro variant further protects your data via onboard supercapacitors that ensure any data pushed to it actually gets written to it… even if it is 'accidentally' unplugged before it is finished writing to its NAND. Mix in a much more aesthetically pleasing black instead of hunter orange and the end result is a drive everyone will want to own.
Of course, with so few compromises made those lusting after this drive will have to be willing to pony up $399 for the 1TB variant and another $100-150 for at least one Thunderbolt 3 add in card. That is a lot of cash to spend for one device. So, unless you absolutely need all this speed the USB only non-Pro variant is still the better value. But if you can afford the upfront cost the LaCie Rugged SSD Pro is easily one of the best true high-performance external storage devices available today. It will provide you with years and years of performance… and when amortized over 5 years the difference in price is only an extra $20 per year. Most people probably spend more than that on coffee in a single week. We would approach both your wallet and significant other with a variant of this 'logic' if we wanted to buy this bad boy and needed to justify it… and trust us, you will want to own one if you value your time. Either way, if you want the best and can justify the price premium the LaCie Rugged SSD Pro is as pretty as it is potent.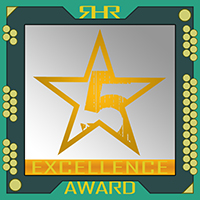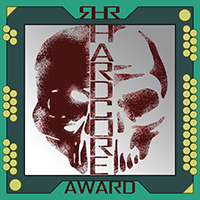 The Review
LaCie Rugged SSD Pro
The LaCie Rugged SSD Pro is unabashedly made for those with a true need for speed and the money to afford the necessary TB3 infrastructure it requires.
Review Breakdown
Performance

0%

Technological Innovation

0%

Build Quality & Warranty

0%

Value

0%