Last updated on December 6, 2023 7:12 pm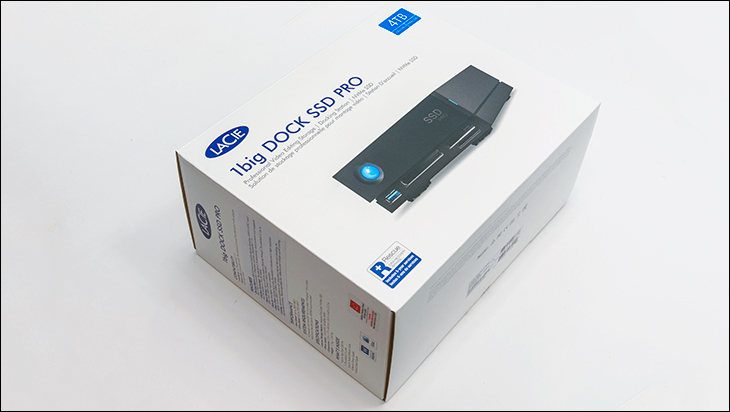 In what is going to be a reoccurring theme, the shipping container the LaCie 1Big Dock SSD Pro comes in, is nearly a dead ringer for the LaCie 1Big Dock we recently looked at. Basically, the only difference is the image of the device on the front, the addition of 'SSD Pro' to the large blue text, and different information on the back. That is the grand total of differences… as this is the same uber-impressive, uber-large shipping container, just slightly tweaked for the SSD Pro model.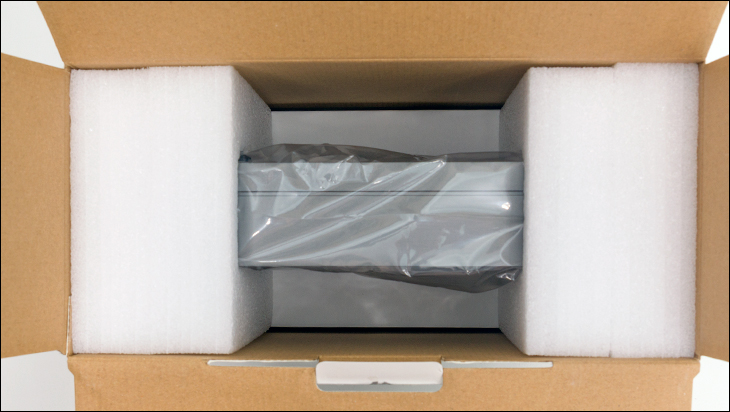 This is not a bad thing as even though this a solid state-based dock instead of HDD based the internal protection is the same across the entire 1Big Dock models. That is to say over-kill for anything outside of shipping in an active war zone. Just the way we like it… as you have little fear over the LaCie 1Big Dock SSD Pro being damaged in transit. So, shipping it anywhere in the world is a worry-free breeze.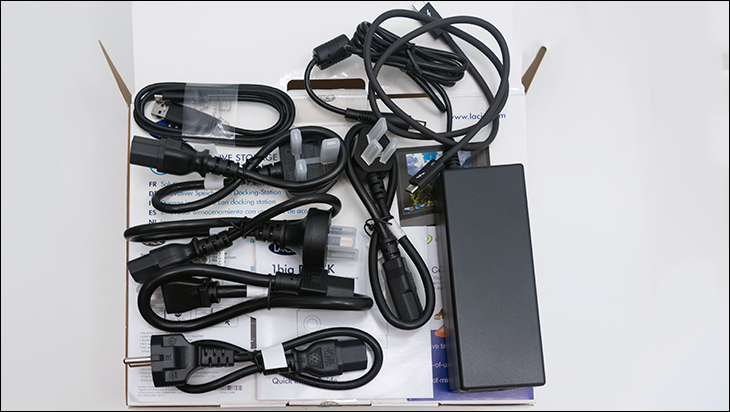 The accessories are also the same. Higher asking price or not this accessory list is still excellent. Expect to find basically every popular wall plug adapter (and an external PSU that will work darn near any where in the world) in the small secondary cardboard box. Expect to find a good Thunderbolt 3 cable, a good USB 3.1 gen 2 Type-C cable, a free one month subscription the Adobe Creative Cloud, LaCie's backup and restore app (which is all but tailor-made for backing up your laptop every time you use this dock), and then a free five year subscription to Rescue Data Recovery Services. The only fly in the ointment is the free recovery service is only good for one use – but for any time during the five-year warranty period. Once again this is how you do an accessory list right, as it is all boss with no dross.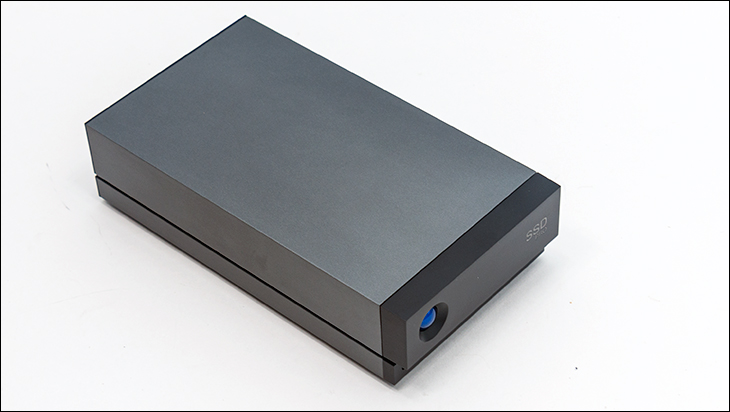 The chassis for the LaCie 1Big Dock SSD Pro is also almost a dead ringer for the standard, hard disk drive based, LaCie 1Big Dock. This too is not really a bad thing (with a few caveats we will get to in a moment). Why change just for the sake of change when your design team already has access to one of the best chassis available? To be precise, and for those who have not read our previous LaCie 1Big Dock review, this aluminum alloy chassis brings new meaning to the word 'robust'.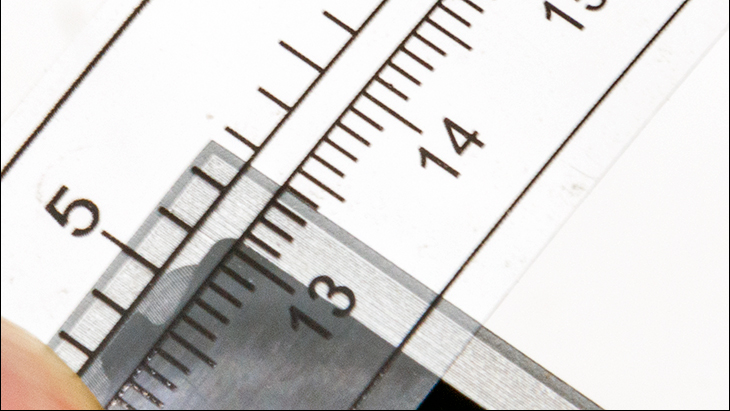 How robust? Think ~1/6th of an inch-thick armor plating for the chassis. So robust that you can drop this on to stone and the stone is what will break. The small nit-pick we have with it is that this aluminum chassis cries out to be color anodized. As it stands the treated chassis is nice and durable but was really a missed opportunity to add even more elegance and style to a model from a company known for their peerless elegance and style.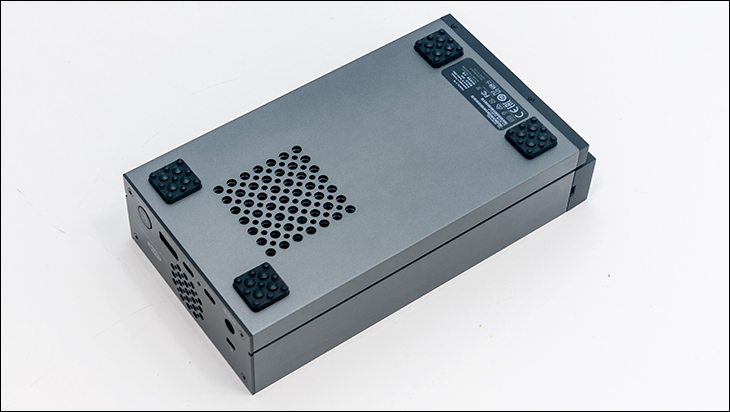 Moving on. Just as with the non-Pro variant, the LaCie 1Big Dock SSD Pro uses a front to back airflow pattern with a bit of the internal airflow allowed to exhaust through the base. This is an excellent setup and one that assures the storage solution and internal components are actively cooled. It even has those same gorgeous rubber feet that grip and reduce (the already nearly non-existent) vibrations. Sadly, just the like the non-Pro model LaCie only includes them on the bottom and not the sides. If there was a model that could easily live the entirety of its life in a vertical orientation it is this solid-state based model.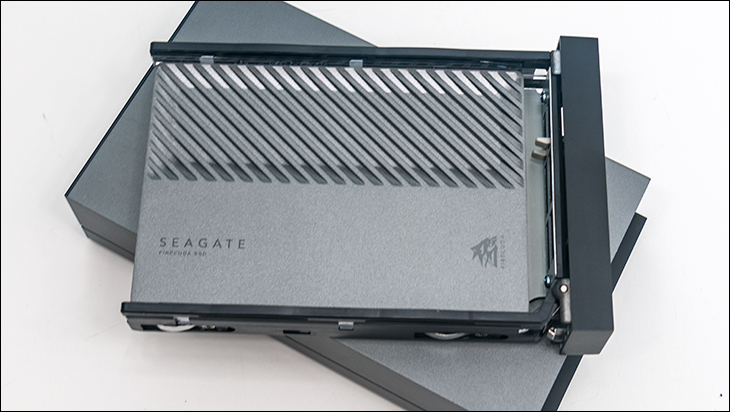 Interestingly enough, the LaCie 1Big Dock SSD Pro also uses the exact same hot swap drive caddy that the non-Pro 1Big Dock model uses. Right down to the glowing blue status LED in the front. The only change is the addition of 'SSD Pro' label on the front. This is because the LaCie 1Big Dock SSD Pro uses the most overbuilt 3.5-inch to M.2 adapter we have ever seen. This drive adapter is two huge chunks of metal, with the top nicely grooved for additional surface cooling area and catching as much as the internal airflow as possible. Basically, this adapter is a heat sink and not a heat spreader. The only real issue we have with this configuration is that the drive caddy is still not lock-able. Since there is a rather expensive NVMe 4TB M.2 drive housed inside, with even more expensive data on said drive, the very idea of someone taking the two seconds to yank and walk away with it… is nightmare inducing. A pro device should take security seriously. This is not taking things seriously.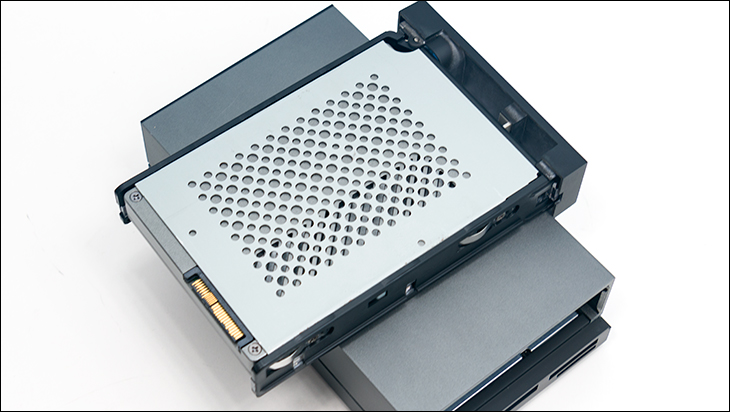 Moving on. In order to make a 3.5inch form-factor device work with PCIe devices the standard SATA data and power port has been replaced with a standard 'U.2' (aka SFF-8639) port. This interface allows for SATA, SAS (SAS-3 / 12Gbps), or up to a four lane PCIe 3.0 device to be connected. Basically, it is becoming the de-facto standard in 'hybrid' backplanes in the enterprise market as it is just so flexible with the controller the ports are connected to mattering more than the port itself. So yes, theoretically the 1Big Dock SSD Pro's 4TB NVMe drive could be swapped out for a large HDD. We know it worked when we tried it with our sample (using the drive and caddy from the non-Pro sample) as the HDD spun up and went to work as if it was in the standard 1Big Dock model. As this is well outside typical operating parameters… we doubt LaCie will guarantee this working with your 1Big Dock SSD Pro and thus the 'theoretical' caveat.
As an aside, a more optimal configuration than hot swapping the NVMe for an HDD would be to connect a secondary storage device to it. For example, a 2Big RAID paired with this dock makes for one killer setup. One where the connected computing system will have a 'D' drive with 4TB of uber-fast storage and an 'E' drive with cavernous (upwards of 38TB in R0, and 18TB in R1 – though right now the 2Big series tops out at 28/14TB) capacity for less time sensitive data. That is one slick combination. Not inexpensive, but one of the best combinations this side of a desktop you will find.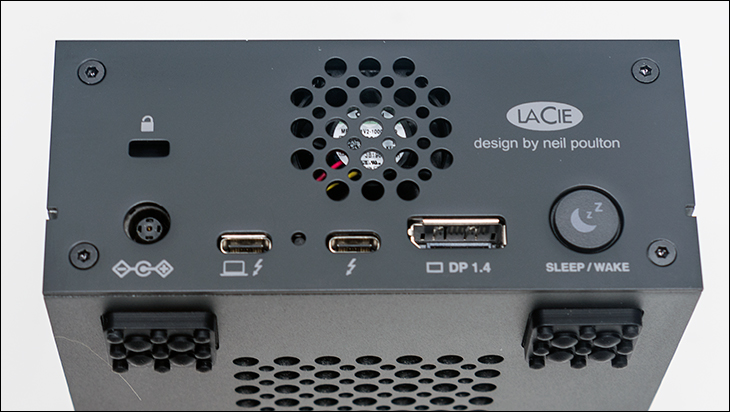 The other major issue we alluded to earlier that we have with LaCie reusing this wonderful, if not perfect, chassis is because it lacks enough data ports.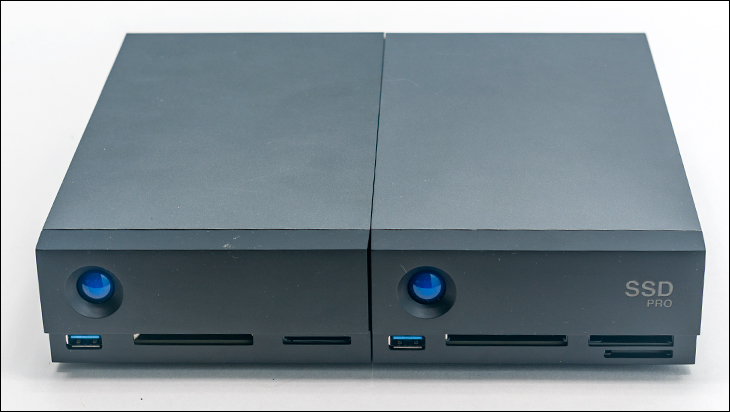 Both 1Big Dock models have the exact same layout and the exact same type and number of ports. This means only two ThunderBolt 3 ports, a single DP 1.4 port, and a single USB Type-A port in the front. As we went over in the previous review this means that as a dock the LaCie 1Big Dock SSD Pro may not exactly be a great choice. Yes, it natively provides 45 watts of laptop charging power. Yes, you can boost this to 70watts via using the second TB3 port for your laptop's power brick. Even excluding the idea of using one of the two main data ports just for power you are still left with only a single TB3/USB Type-C port and a lone USB Type-A port. That really is not enough for professionals. Professionals who will want to attach a mouse, a keyboard, a scanner, and probably secondary external storage all attached to their dock. As such pro's will have to pair this dock with a USB hub. Something that should have been included on a professional model.
On the positive side the… less than optimal card reader on the front of the 1Big Dock has been swapped out for an actually good card reader. One that offers top of the line performance with SD-UHS II, CFast, and CFexpress card reading abilities. Yes, the only thing that could have made this an even better card reader is if the CFexpress was compatible with XQD cards. It is not, but that is the only misstep LaCie made. Color us impressed.