Last updated on December 6, 2023 8:32 pm
When it comes time to purchase a new keyboard there are a few key areas we always put on our priority list. These areas are durability, upgradeability, functionality, features, usability, price and value. With these benchmarks in mind the HyperX Alloy FPS Pro certainly ticks most of the boxes nicely. So much so that while it will never replace our Cherry MX Board 6, Ducky Shine 6, or our various custom mech-keyboards it certainly has won a place on our list of keyboards to recommend.
This is because HyperX has created a keyboard that is meant for the everyman (and woman). One that will prove to be a great 'starter keyboard' that will introduce the masses to the wonderful world of mech-boards without breaking the bank. Let's face it, when the average Jane or Joe computer user sees a $200 (or more) price tag for a keyboard their very first inclination isn't 'nope'… but 'oh hell no'; however when they see a $75 price tag… well that is an entirely different response now isn't it. This certainly is more than what a cheap mushroom dome keyboard costs but still is very reasonable when compared against the various Logitech, Microsoft, etc. keyboards that they are probably using now on their soon to be replaced system. When compared to the various 'Gaming11!!!!' keyboards from Razer and their like HyperX Alloy FPS Pro is actually pretty darn reasonably priced.
Equally important is while HyperX has… rounded the occasional corner in the durability department, the underlying design is not only sound it makes for a very persuasive argument. When you combine a surprisingly low-profile chassis made mainly of metal with Cherry MX key switches the end result is almost assuredly going to be a long lived keyboard. This was to be expected but what was actually surprising was exactly how nice this keyboard is for using.
Yes the keycaps are ABS plastic, yes the list of advanced features included is limited, yes the backlighting is limited, and yes the design of the Alloy FPS Pro does mean there is going to be a certain amount of backlight bleed in dark rooms. That however all is quickly forgotten when you actually start to type on it. These keycaps may indeed be standard 'OEM' high keycaps but thanks to the Alloy FPS Pro 's very, very low profile nature it feels like you are using Cherry profile (aka uber-low profile) key caps… and yet there is plenty of room inside each keycap for multiple O-ring buffers! Better still, the design of the top of each cap promotes typing accuracy as your finger is gently repositioned to the center of each key when you accidentally hit on the edge of each one. Honestly, we have seen PBT keycaps that felt a hell of a lot more awkward and put these keycaps above what Ducky is using these days. After using it you may feel different, but since they are all standard size keycaps (unlike Corsair) replacing them with an aftermarket set is a breeze. As such we have a sneaking suspicion that many will not feel it necessary until they wear out. Which for the average user will only be after years of use.
In the end we think that HyperX really has done a marvelous job with the Alloy FPS Pro… and proven that while HyperX may not have generations of mech-keyboard designs under their belt, they certainly don't lack knowledge when it comes to know what it takes to make a heck of a good entry level mech keyboard. It is lightweight yet durable, is extremely portable, it even is a dream to type on… what more could you ask for from your first 'serious' keyboard?! We look forward with eager anticipation to what HyperX's wizards will come up with next.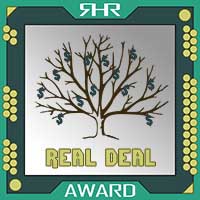 The Review
HyperX Alloy FPS Pro
For those looking for a good TKL form-factor keyboard that will not break the bank but will not fail to impress the HyperX Alloy FPS Pro is sure to impress. Just make sure that you really don't need the number pad otherwise the Alloy FPS may be a more optimal choice – slightly higher price or not.
Review Breakdown
Build Quality

0%

Performance

0%

Upgradeability

0%

Usability

0%

Value added Features

0%

Value

0%

Final Score

0%