Last updated on December 1, 2023 7:12 pm
As with a lot of our review samples, the Seagate BarraCuda 510 512GB we obtained did not come clad in its retail packaging. As such we cannot comment on the shipping container or accessories that Seagate includes. With that said we have looked at a lot of Seagate options which have come in retail packaging. For the most part Seagate does know how to make a shipping container which is both aesthetically pleasing while also assuring your new purchase will arrive safe and sound. We truly doubt Seagate has done anything less for their new FireCuda 510 series.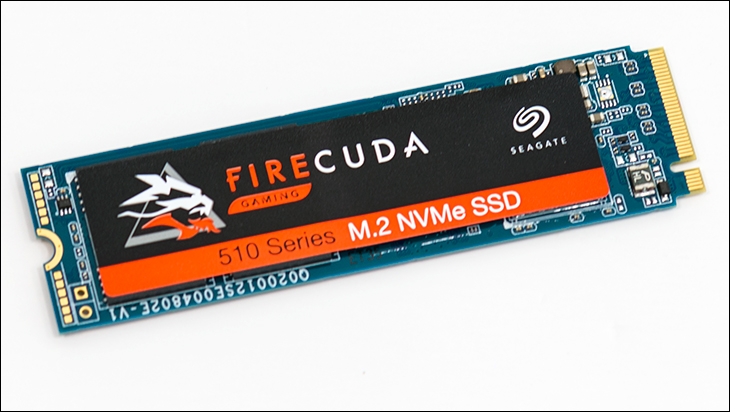 We have already gone over precisely what makes the two new 'Cuda 510 series special in BarraCuda 510 review. But as a quick recap, Seagate was able to distill all the latest improvements to hit the market place in recent memory… and do so without any ego to getting in the way of creating the best NVMe based solid state drives they could. Put simply anyone who even gave an inkling of having 'Not Invented Here Syndrome' was quickly frog marched out the nearest airlock (and probably hired by IBM). This certainly is a refreshing change from the typical manufacture's philosophy and we just more companies were as open minded as Seagate.
On first blush, anyone (even experienced system builders) could be excused for being puzzled over what precisely makes a FireCuda 510 different from the BarraCuda 510 series. Furthermore, one could also easily be excused for thinking that Seagate simply created an artificial capacity limitation to distinguish one from the other… and called it good enough. Yes, this has happened in the past. For example, the original and long defunct OCZ were notorious for doing precisely that.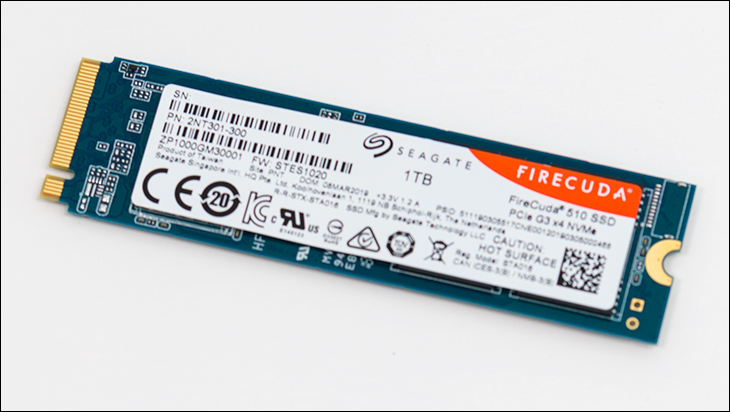 This delineation based on capacity is indeed true. However, it was not done to simply split a single line into two. Instead the BarraCuda 510s were capped at 512GB capacity as that is about as large as a manufacture can make a M.2 2280 drive using 64-layer Toshiba BiCS 3 TLC NAND… and still be both single sided and easy to cool. Yes, they can technically have stacked the NAND layers even higher than 8… but S3 M2. 2280 form-factor drives (i.e. 1.5mm high) are typically hotter running and noticeably more difficult to cool. This in turn would have negated most of the benefits the BarraCuda 510 series has to offer. Thus, the "FireCuda 510" and its dual sided ("D2") form-factor was born.
From an engineering point of view this makes perfect sense and even the most novice of consumer should 'get it'. Sadly, this is also a great example of why the engineering department is probably not the best group of people allowed to name products. So instead of being able to see beyond this overly simplistic 'BarraCuda means single sided, FireCuda is double sided' meme… most people will get stuck there and miss the actually important differences.
Firstly, is NAND interleaving. The overall performance of an SSD is directly proportional to the number of NAND die's worth of NAND per channel the controller has access to. In the BarraCuda 510 this is 1 (256GB capacity model) or 2 (512GB model). I.E two 4 or 8 die stacked ICs spread across 8 channels of the E12 controller). The FireCuda 510 series on the other hand starts at four and goes to eight. With the combination of BiCS 3 TLC NAND and E12 controller four is the sweet spot for performance. Which directly translates into noticeably improved overall real-world performance.
Of course, one could argue that a two NAND IC's stack 16 high would do the exact same thing. This is true. However, the NAND-interleaving is only the first difference. The largest actual difference is the firmware. BarraCuda 510's come with STCSxxxx labeled firmware, while the FireCuda 510 is using STESxxxx firmware. No, the 'C' in the BarraCuda firmware does not stand for 'consumer'; nor does the 'e' stand for 'enterprise'. Instead it is more a case of the E standing for enhanced. Basically, the BarraCuda 510 firmware is more a jack of all trades firmware which does not place too large a priority on OS / small file performance at the expense of large file performance. Instead it is meant to be a good choice for both OS drive and 'game' or 'data' drive duties. Whereas the FireCuda 510 is geared more towards enthusiasts who want the fastest 'OS' drive they can afford. This is also why the over-provisioning on the FireCuda 510 is 24GB on the 1TB model and 48GB on the 2TB capacity version – and why the FireCuda 510's offer 1000GB and 2000GB of capacity, not 1024/2048 like an oversized (and non-existent) BarraCuda 510 series would have.
This extra 'always free and available' NAND not only helps improve short term performance but also increases long term performance stability – as no matter how much capacity is used it always has 'free but hidden' blocks on hand. It is also why the FireCuda 510 can boast such impressive Total Drive Write specifications. Specifications that simply smoke the BarraCuda 510's already good stats.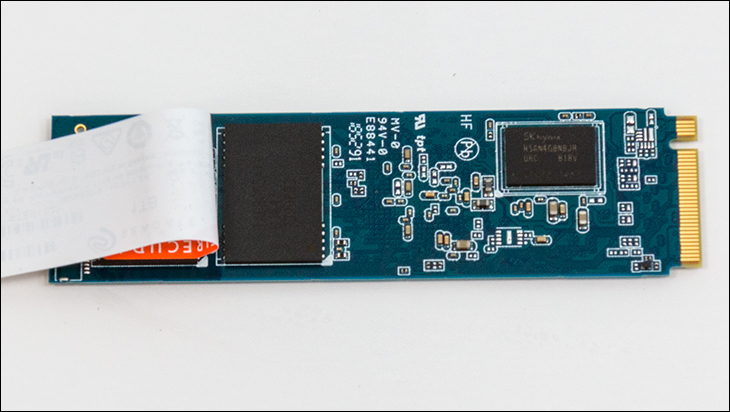 The other minor change is doubling of the onboard RAM cache from 512MB to 1GB. This is to be expected and is par for the course with larger capacity models. It does however help improve performance – as there is more room in the cache buffer for IO requests than the smaller BarraCuda 510 series.
The downside to all these changes is that it did require placing the additional NAND ICs on the back of the PCB. In some systems this means the 'bottom' side of the PCB is going to get zero air flow – as it is mere millimeters away from the motherboard. Even in good airflow systems dual sided M.2 drives are a bit more tricky to keep running at optimal performance. They can, will, and do thermally limit quicker than single sided variants when pushed hard for sustained periods of time. This is just the nature of the M.2 beast. A beast whose designers never envisioned it becoming the de-facto replacement for SATA! This inherent limitation of M.2 is why we prefer active cooled M.2 ports which push air over and around both sides of the PCB. It also why we like vertical M.2 ports which do the same thing without the need for PCH/SouthBridge cooling fans.
Overall the FireCuda 510 is the next logical step in the BarraCuda 510 desing, but one that may not be perfect for everyone and every scenario.