Last updated on December 3, 2023 7:33 pm
The FireCuda 510 is tailor made for the average mainstream buyer who not only requires a moderately large amount of storage capacity but also has a need for speed. Put simply the FireCuda 510 1TB SSD is big, it is fast, and is surprisingly inexpensive for all that it has to offer. The secret to this drive's success is largely due to the fact Seagate did not create two vastly different lines when they were designing both the BarraCuda and FireCuda 510 series. Instead they carried over as many parts as they could. Parts commonality is how you get incredible deals and purchasing power when shopping around for sources of said parts. This not only allowed Seagate to offer two series that have rather good price points, and are choke full of value, but also are potent. The downside of course is things get tricky when trying to decide between the excellent BarraCuda 510 and FireCuda 510 series… as there is not as many differences as one would expect from two 'different' lines. Seagate really is relying -arguably over-relying- on firmware, NAND interleaving, and capacity to reduce consumer confusion. This is all well and fine… except both have darn near the same price per GB asking price.
For most people the difference in capacity will be the deciding factor. The FireCuda 510 is bigger. For others it will be the durability. Thanks to the 'enhanced' variant of the firmware the FireCuda 510 is insanely durable. For others still, performance will be the deciding factor – FireCuda 510 handily wins. Though some it will just come down to asking price – where the smaller capacity BarraCuda 510 wins with an asking price that is basically half that of the FireCuda 510 series (…as it offers half the capacity). All of these are reasonable metrics to use. We would just recommend a different approach.
Instead of worrying about price, capacity, or durability, we would recommend paying careful attention to the cooling potential of your current system. This is the weak link of the dual sided FireCuda 510 series, and where the BarraCuda 510 series shines the brightest. So those with good to excellent cooling should (if possible) opt for the better, but dual sided FireCuda 510 series. Those with mediocre to poor… the single sided BarraCuda 510. In such scenarios the additional performance potential of the FireCuda 510 series will be handicapped by thermal limiting more often than the single sided BarraCuda 510. This is not a 'Seagate problem'. This is a 'form-factor that was never intended for what the industry is using it for' problem. Thermal limiting occurs with all M.2 drives… it just happens less frequently with single sided drives.
The only time we would opt for the FireCuda 510 in a case with mediocre internal air flow is if the system demanded 1TB or more of capacity be on tap. In which case we still would take the FireCuda 510 over any QLC NAND drive. Honestly, it really is hard to go wrong with either option. Seagate really has made two potent drive series and we the consumer are the real winners. Just understand that one will be more durable and faster, but the other will be less temperamental – and still be very fast. Decide which fits your needs best and go from there. Knowing full well that either are excellent choices.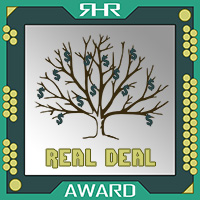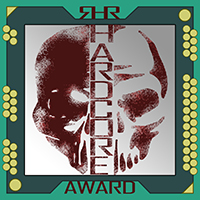 The Review
Seagate FireCuda 510 1TB
The FireCuda 510 is in almost every way a better version of the BarraCuda 510 series. Better performance, better firmware, better durability. The only fly in the ointment is the fact it is going to be harder to cool than its single sided BarraCuda brother. So it may not be right for everyone and every scenario.
Review Breakdown
Performance

0%

Technological Innovation

0%

Build Quality & Warranty

0%

Value

0%

Final Score:

0%