$69.99
$79.99
in stock
27 new from $69.99
1 used from $69.90
as of May 28, 2023 4:30 am
$129.95
in stock
as of May 28, 2023 4:30 am
$15.99
in stock
as of May 28, 2023 4:30 am
Last updated on May 28, 2023 4:30 am
There is absolutely no denying that the Crucial P1 series of solid-state drives make very good internal secondary storage solutions. However, based upon the results of the Crucial X8 Portable SSD, the P1 makes for an even better foundation for external USB 3.1 gen 2 storage. When dealing with a – at best, under optimum conditions – 10Gbit/s bus any modern PCIe based drive will saturate it. Since external storage devices will not be dealing with constant small file, deep queue depth I/O requests… any modern NVMe controller will be more than up to the task. So, no. Four lane PCIe monster controllers are simply not needed nor even desirable. All that is needed is a controller capable of doubling what SATA controllers can do. In this regards the P1's SMI2263 is more than up to the task. Let us be clear. The SMI controller used in both the X8 external and P1 internal series is not underpowered, rather is that it is so overpowered for USB 3.1 gen 2 duties that going even higher would have gained Crucial nothing.
The same holds true of the QLC NAND. We highly, highly doubt anyone will saturate the large pseudo-SLC buffer when transferring data via an external storage solution. Since the NAND is also connected to a rather large, robust, and heavy metal heat spreader (aka the Crucial X8 portable SSD's chassis) heat is also not that big a concern. Instead what will everyone will notice is the surprisingly good asking price for such excellent performance. Such good performance that only edge / niche cases will be able find better performance over a USB 3.1 gen 2 bus. Instead, the only way the average buyer is going to get noticeably better than what the Crucial X8 Portable SSD series has to offer is to step up to ThunderBolt 3 and the uber-expensive models like Samsung offers. Put simply, the Crucial X8 is about as fast as you will get until USB 3.2 Gen 2×2 lands. Even then, for most people, all that stepping up to a much higher price point will net is an emptier wallet.
The form-factor is also the best of both worlds. While it is indeed larger than the typical M.2 to USB adapter, it is smaller than the usual 'pre-built' SSD based external storage solution and thus a lot easier to transport in a pocket. Equally important is this extra space has not been wasted. Instead Crucial used this bigger form-factor for a bigger heat spreader. This added mass really makes a difference to drive temperatures when you are pushing your external drive hard for extended periods of time. So much that this external P1 based X8 Portable SSD throttles less than its internal brethren.
Crucial's deep understanding of what makes for a great storage device and the limitations of the USB bus is the secret to the X8 Portable SSD's eventual success. This knowledge allowed them to transform a good but not spectacular internal NVMe series into easily one of the best external USB devices available today. Mix in a durable, as well as attractive external, chassis with excellent overall performance and for those who do not want to go the Orico M.2 to USB adapter plus M.2 drive route, the Crucial X8 Portable SSD demands your attention.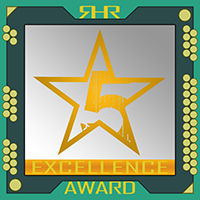 The Review
Crucial X8 Portable SSD 1TB
The Crucial X8 Portable SSD series may not be a perfect fit for everyone and every scenario, but it does come closer than nearly any other device in recent memory. So much so that while it may be Crucial's first entry into high performance external SSD based devices, you would never tell it from the X8 Portable SSD series abilities.
Review Breakdown
Performance

0%

Technological Innovation

0%

Build Quality & Warranty

0%

Value

0%