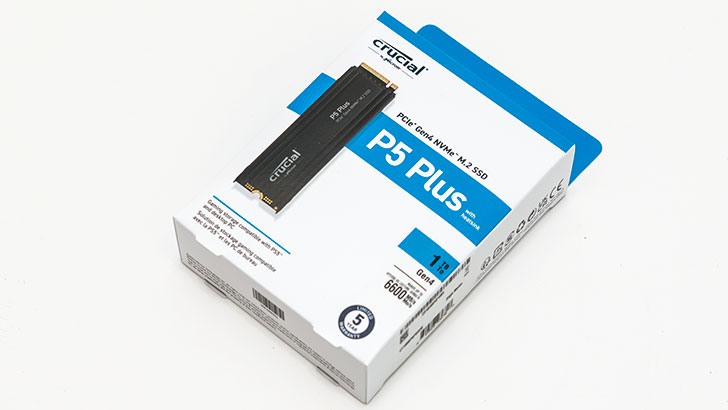 It was arguably the P5 Plus series that started the 'New Crucial' look and as such it should come as no surprise that the Crucial P5 Plus 1TB comes clad in a shipping container that is attractive, attention getting (albeit in a conservative 'classic Crucial' way), filled with all the (pardon the pun) crucial details one needs to make an informed decision. Generally speaking, this is everything one could ask for in a shipping container. Sadly, since this model did kick off the Nouveau Crucial look it is extremely easy to confuse this box with the P5 Plus 2TB, the nekkid versions of said series… and even the newer T700 series. So peruse carefully lest you end up at the checkout with the 'wrong' model.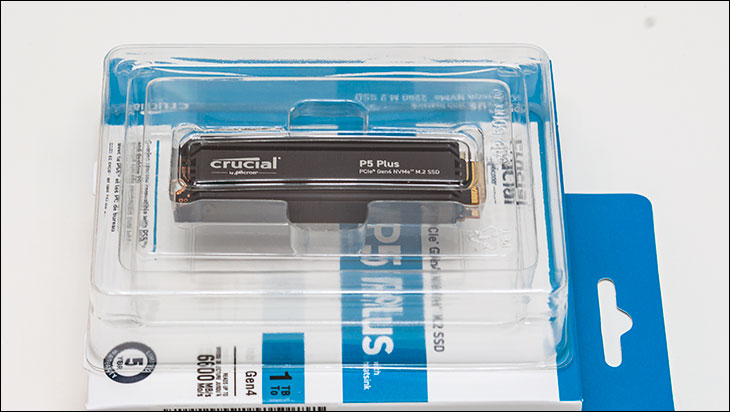 Beyond this, fully expected, issue the internal protection is also top notch. Much like the P5 Plus helped usher in a new area of aesthetics so did it usher in an era of robust internal protection. Consisting of a full plastic clam shell and a secondary plastic tray the amount of blunt for trauma this device can service is impressive to say the least. Mix in robust, for its class, level of stab resistance and yes this may be an older model, but it is a model that can reliably shipped around the world with little doubt about it arriving safe and sound.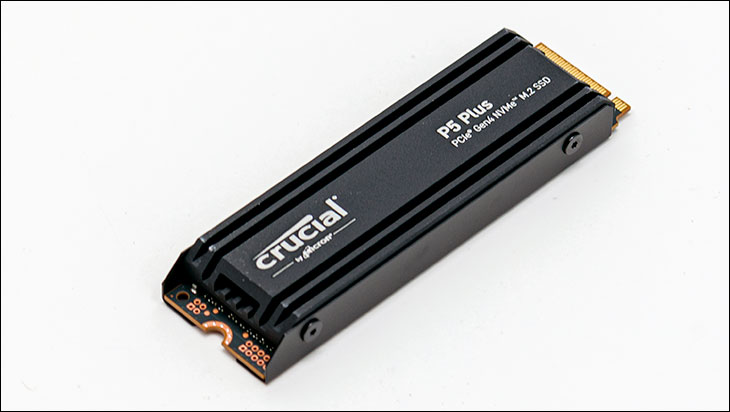 Moving on. As one would expect in 2023 the P5 Plus series comes in both board only and factory heatsink options. In most cases we typically recommend the nekkid versions as that way you can choose the 'best' option for a given build's particular needs. Sometimes this means a massive Thermalright HR-09 Pro, a more moderate sized HR-10 (non-Pro), sometimes it means an Acidalie. No matter the footprint, the one thing we always make sure a M.2 heatsink has is dual sided cooling. Even for single sided, a dual sided heatsink makes life so much easier… as one is not relying on heat tape to keep the heat spreader attached to the SSD. Instead, the M.2 SSD resides inside two pieces of metal. Metal that bolts together. Metal that can use heat pads instead of "heat" tape (which is reality is nothing more than high temperature double sided tape and has the thermal transfer "abilities" of tape).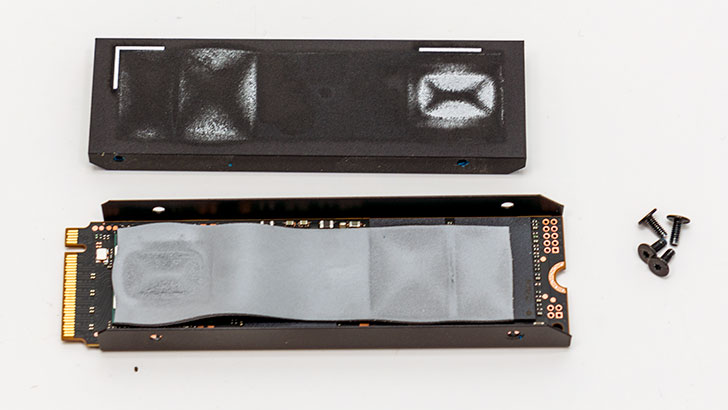 This is why we actually like the P5 Plus heatsink variants… as it uses a moderately low-profile dual sided heatsink. One that you can easily upgrade without worries over 'tape' ripping an IC off the board (which yes, we have seen happen). Better still, while variants of this heatsink can indeed be purchased off slow boat express… err… AliExpress you really will not want to go the 3rd party route with this specific SSD series and its factory option heatsink. This is because typically this style of heatsink will set you back about 10 to 15 USD on Ali'… and come with heat pads that may be better than tape, but should be shucked, chucked, and replaced with Gelid/ThermalRight/Grizzly/etc heat pads. Compare and contrast that with the Crucial branded version that only costs you an extra $13 and comes with decent heat pads… and you can quickly see that Crucial really wants to make sure people understand that the P5 Plus is still a great value.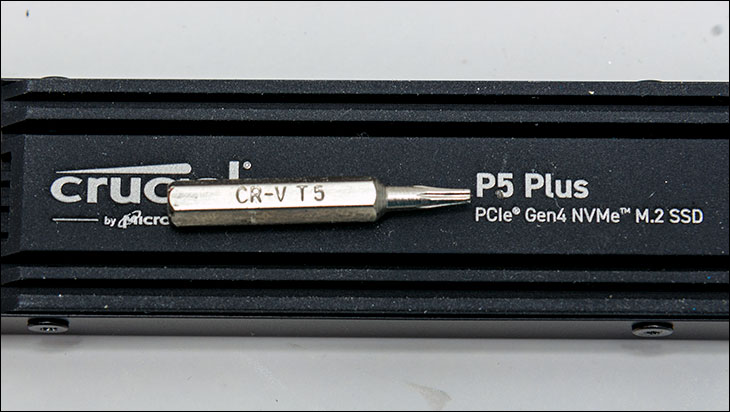 The only real quirk to this Crucial version is that it makes use of T5 Torx screws and not Philips like 99.9999 percent of the various versions floating out there use. We personally prefer Torx over Philips but if you do not have a T5 screwdriver / screwdriver bit it will be annoying to remove. In either case for those who have never used this style of M.2 heatsink let's break it on down. This heatsink consists of two parts. A thin 'U' shaped bottom half that has four slots on its side plus a heat pad, and a thick top metal portion that has been drilled and tapped for small bolts… and also has its own heat pad. One simply places the single or dual sided M.2 drive (the slots make it so it does not matter if it is dual or single sided M.2 SSD) in between this metal sandwich, gently presses down on the top heatsink portion and then torque the bolts in… and compression pressure keeps the whole works together.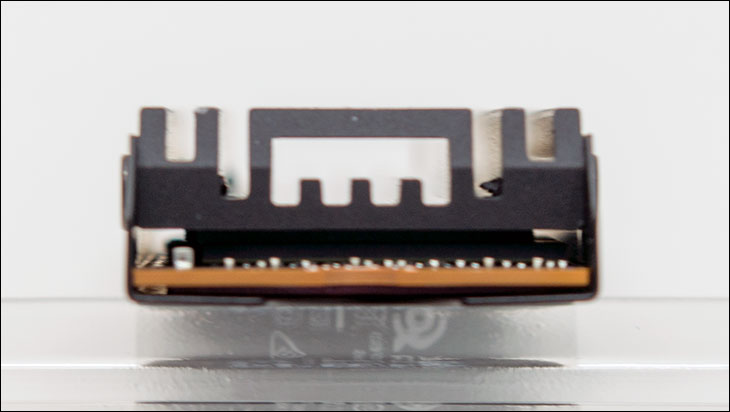 Thanks to both its mass, and molded fins the top half is where most of its cooling potential comes from. However, as the bottom half is metal… that is touching the top metal portion a lot more heat than you would think can be transferred from the bottom side to the top 'sink.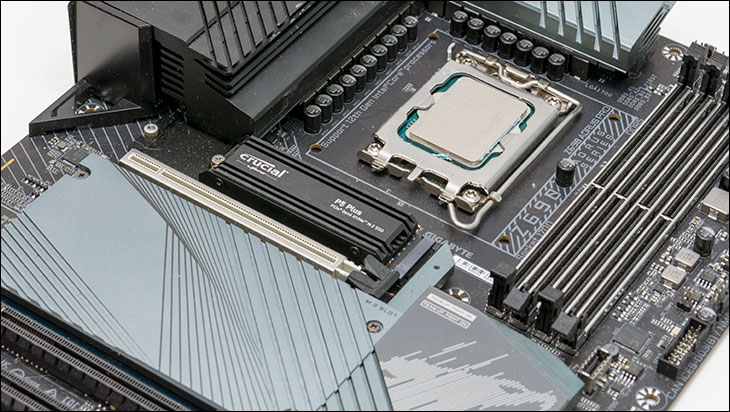 Ironically, if one pairs this style heatsink with a motherboard that comes equipped with bottom heatsink(s) for the M.2 port(s)… said heat transfer can also work the other way and transfer heat from the hotter top half to the bottom half… and then into the motherboards existing heatsink. Either way the z-height of the top bracket is the biggest limiting factor on how much cooling it can offer.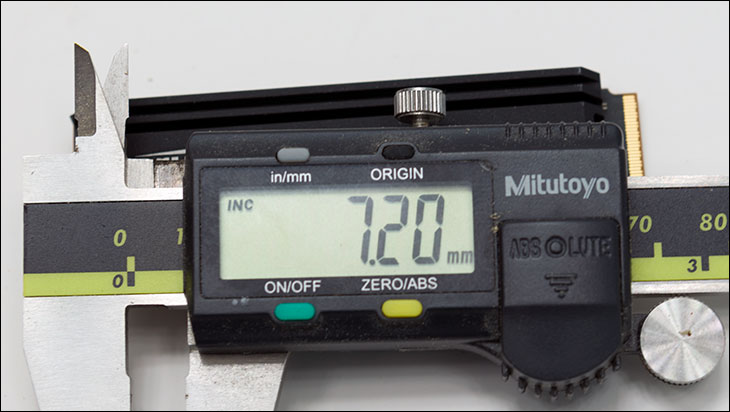 Speaking in general terms this style of M.2 heatsinks come in a few flavors. Ultra-Low-Profile (typically ~3mm height over the M.2 drive), 5 to 6mm Low'ish Profile, and then 'High Profile' models where the sky is the limit. Crucial has opted for the middle path and is using a ~6mm version. Which is actually our personal favorite option for older PCIe 3 and even PCIe 4.0 models… and the style we usually always have on hand.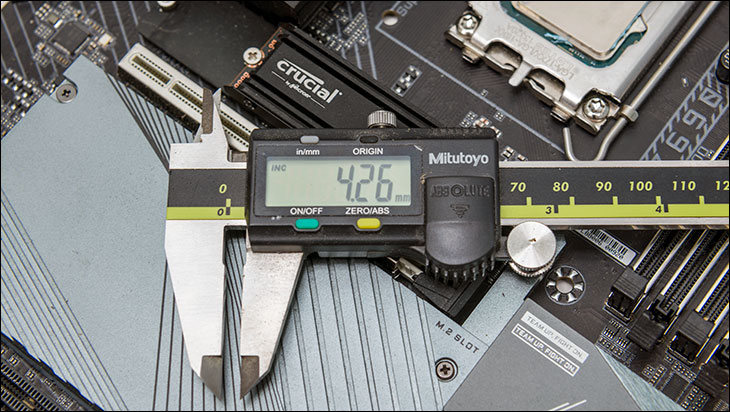 We say this as it is only ~7.2mm tall and usually only peaks up about 4 and quarter millimeters over the 'top' of motherboards PCIe slot. Put another way, this heatsink maximizes cooling potential without compromising compatibility. Something the taller models cannot do. Making it perfect for a broad range of builds – especially those with multiple M.2 drives budgeted in said build. So yes. This is the exception to our personal rule and the heatsink variants should not just be ignored.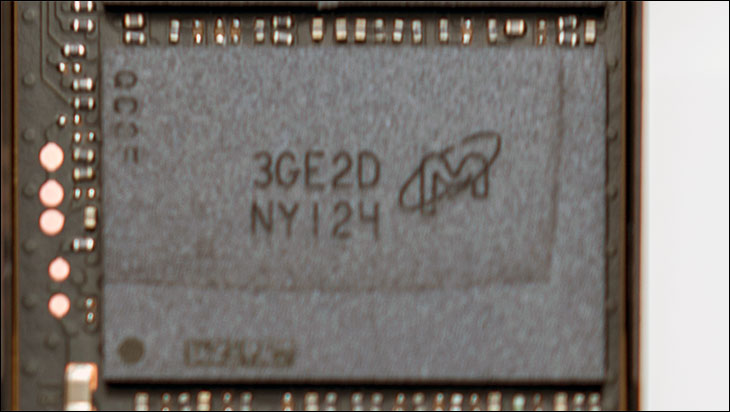 Moving on. Yes, the P5 Plus series makes use of 'older' NAND. To be precise it is 1600MT/s (ONFI 4.2 aka Open NAND Flash Interface rev 4.2 aka NV-DDR3 v4.2 aka ONFI 1,600MB/s) Micron 'B47R' 176-Layer TLC Replacement Gate 2.0 NAND and not the latest sexy – Micron's latest (2,400MT/s, ONFI 5.0) 'B58R' 232-Layer TLC Replacement Gate 3.0 NAND. Yes, that means 'only' 4 planes per layer instead of 6. Yes, that means only 2/3rd the performance per layer of NAND (2.4GB/s vs 1.6GB/s). It however is still extremely good NAND. NAND that has been used in countless high-performance SSDs over the past ~18 months – including the recently released MSI Spatium M480 Pro. NAND that can, will, and does offer performance that storage enthusiasts only dreamed about in 2020.
Furthermore, the shear speed of the NAND only becomes a real-world bottleneck when dealing with massive amounts of writes. For example, the P5 Plus 1TB comes with an 'adaptive' pseudo-SLC cache buffer (i.e. the write buffer ranges in size from about 24GB when the drive is 'full' to 100GB when it is empty). As long as one keeps their burst write to below this number the difference in performance between two B58R NAND chips (as found on a 1TB T700 Pro) and two B47R NAND chips (as seen on this 1TB'er) on the same bus will be minor in most scenarios. So yes. This NAND is still good stuff. Good enough that only the best of the best of the best NAND can outperform it.
The controller used is also different than the newer Crucial model. Once again, older does not mean slow. It just means relatively slow. To be precise the P5 Plus series makes use of a six-core (dual Cortex R5's @ ~700MHz + 4 Cortex R3's @ ~500MHz) ARM based controller that Micron designed originally for their enterprise clientele. This controller is quite honestly going to be underutilized in typical home user environments as it is fast, has enough cores to stay fast, and its firmware prioritizes keeping its pseudo-SLC buffer in tip top condition over nearly everything else. The only thing it cannot do is boast of having super-mega-sequential file transfer performance… as the firmware is tuned for small file random IOPS over large file transfer performance. Once again, this controller may be older. It may 'lose' on the paper specification front. It may even be the last of its kind to be seen in a Crucial branded drive (as they cost more to make than Phison's offerings cost to buy)… but it is an enterprise grade controller being used in a home SSD series. As such there is a lot to be said for the P5 Plus combo of (still) great NAND + (still) excellent controller.