Final Score: 87 out of 100
Let us start with the elephant in the room. Yes, it certainly is true that PCIe 5.0 x4 based SSDs are going to be faster. That is simply not up for debate. A (more) modern controller, on a wider bus means that even with still great, albeit older, NAND like Micron B47R… PCIe 5.0 drives are going to be faster than the P5 Plus series. So, if you are looking for the fastest, "money is no object" option the P5 Plus 1TB is probably not the best use of your money… and you can stop reading here and go buy the T700 series instead. A series which offers newer (and faster) NAND/Controller/standards than the circa 2021 P5 Plus.
That however is going to be a minority of people. For most average buyers the question is not "how fast" but is it fast enough. This is where things get tricky and the P5 Plus (once again) starts to shine. In testing the real-world differences, on a uber high end system we may add, is at worst moderate. In fact, in most real-world usage scenarios we sincerely doubt most buyers would care about the difference in performance between what the P5 Plus offers and what the T700 series offers. Put bluntly, outside of synthetic tests, and game load times, the P5 Plus is fast enough that going beyond it probably will be hard to justify. This goes double if you are not a "power user" and just use basic programs on a basic to mid-grade PC.
In addition to being pretty much the 2023 poster child for value the P5 Plus also offers two more benefits that (existing) PCIe 5.0 models cannot: broad compatibility and ease of use. If you own a system that was made in the past five years or so the P5 Plus will Just Work™ and is pretty much the epitome of no-brainer Plug 'n' Play… whereas even today not every M.2 port will be able to take advantage of PCIe 5.0 performance (and instead they will be downgraded to PCIe 4.0 x4 speeds). Worse still, even today the majority of motherboards only offer one PCIe 5.0 M.2 port. So even for PC enthusiasts the P5 Plus is still a great 'D' (or 'Game') drive option that nicely compliments the T700 Pro series.
The other reason is ease of use. Yes, PCIe 4.0 SSDs run warm. Compared to older PICe 3.0 x4 options they run hot. They do not however run hot when compared to PCIe 5. Hot enough that we pretty much do not use, let alone buy, low-profile heatsinks for PCIe 5.0 SSDs. Instead, we almost always opt for a taller heatsink style cooling solution (Thermalright TR9/TR10 etc.) to keep them happy. All of which means you cannot just plunk them into any free M.2 port and expect them to not interfere with video cards, sound cards… or anything else that goes into the PCIe port(s) located near the M.2 port.
The P5 Plus 1TB on the other hand rocks an upgraded dual sided heatsink design that we actually use in builds that require 'good enough' cooling but also require excellent compatibility. Put another way, this low(ish) profile heatsink will play nice in most builds and yet keep the drive from thermal limiting (outside of heavy, heavy workloads). Mix in the fact that the heatsink variant will cost you about what a slowboat from Aliexpress version will, and there is no real reason to not opt for the heatsink variant of the P5 Plus series.
When taken as a whole there is a lot to like, and a lot to recommend with the P5 Plus series in 2023. Excellent price to performance ratio. Excellent build quality. Very good compatibility. Very Good warranty. The list is nearly endless. So if you want a good, safe choice the P5 Plus demands to be on your short list.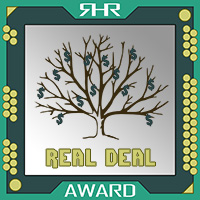 The Review
Crucial P5 Plus 1TB
The PCIe 5.0 x4 SSDs are undeniably faster, driven by modern controllers and a wider bus, surpassing even the Micron B47R NAND-based P5 Plus series. The P5 Plus might not be the ideal "money is no object" pick due to this. For the majority seeking sufficient speed, P5 Plus shines, showing moderate differences in real-world usage and gaming. It's likely fast enough for most users, especially non-power users. The P5 Plus boasts broad compatibility and ease of use, standing out in value in 2023. Its dual-sided heatsink design aids in cooling without hampering compatibility, making it a recommended choice with great price-to-performance, build quality, and warranty.
Review Breakdown
Pefromance

0%

Technological Innovation

0%

Build Quality & Warranty

0%

Value

0%