$64.83
$84.99
in stock
7 new from $64.81
1 used from $42.18
as of December 4, 2023 7:42 pm
$279.00
in stock
as of December 4, 2023 7:42 pm
$279.00
in stock
as of December 4, 2023 7:42 pm
Last updated on December 4, 2023 7:42 pm
It really is hard to find anything to nitpick about the MX500 M.2 series – let alone dislike. While yes some will see the fact that it is a modern M.2 form-factored SSD that uses the older SATA/AHCI interface as a major negative we do not. This is not 'wasting' a M.2 slot. Instead it is taking full advantage of what these additional (and relatively new… compared to 'SATA') ports have to offer. Not every storage device in a given system needs the level of horsepower NVMe offers. For secondary storage drives SATA is still a very decent option. For low-powered systems – like an Intel NUC or other small form-factor systems – SATA is also a great option as the level of cooling NVMe requires is just not there to keep NVMe M/2 drives happy. On the other hand, even with no cooling the MX500 1TB M.2 solid state drive will be as happy as a clam in typical home user scenarios.
Of course, to get every last drop of performance active cooling is a good idea. Such a good one that the M.2 version can actually outperform the 2.5-inch version. That is rather impressive and shows that the M.2 interface can actually be an excellent idea for SATA/AHCI based drives. By the same token while this form-factor version can be slightly faster than the 2.5-inch version when actively (some would say aggressively) cooled the difference between one extreme (no air flow) the other (a ton of air flow and massive heatsink) is not all that great. It does happen but how often will you be hammering a SSD for hours and a time? That is about the only time you will notice a difference between the 2.5-inch and M.2 version. It does exist however so if you are the type of person who wants every last drop of performance you paid for we highly recommend thinking long and hard about the M.2 variant over the 2.-5inch MX500 models.
If all this was not enough to endear the MX500 M.2 models the last one may just. That of course is the overall value. With an asking price that is actually cheaper than the 2.5-inch version. No metal chassis, and no fancy shipping container means the MX500 M.2 is cheaper to manufacturer and Crucial (unlike most) passes this savings on to you the buyer. For all these reasons we strongly recommend you take a long hard look at the M.2 version of the MX500 series. You may just like what you find. We know we did and have zero issues with using these variants in any system we build, or own.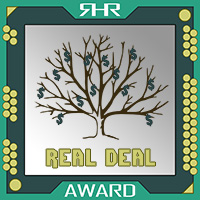 The Review
Crucial MX500 1TB M.2
We are not fans of M.2 SATA based devices and yet the MX500 M.2 variant is the exception that proves the rule. This drive is perfectly suited for numerous builds and the fact that you can actually get it slightly cheaper than the 2.5-inch version makes it a veritable no-brainer.
Review Breakdown
Performance

0%

Technological Innovation

0%

Build Quality & Warranty

0%

Value

0%

Final Score

0%