$139.99
in stock
11 new from $139.99
as of November 30, 2023 6:03 pm
Last updated on November 30, 2023 6:03 pm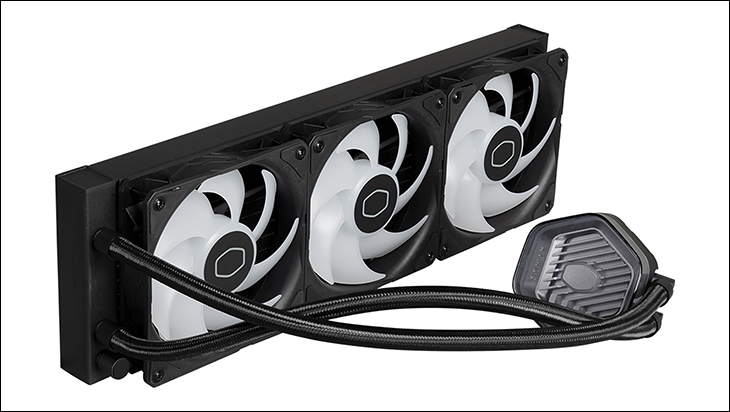 Let us start with the blatantly obvious. This 360mm class AIO looks like the premium 360 class AIO it is. It just is not priced like the typical premium 360AIO. Yes. It is a touch high to be considered "mainstream" but the ATMOS models are not outside the budget of most people. So much so we have used 280mm class AIO's that cost more than this 360. We make mention of this upfront because this dedication to customer satisfaction and budget restrictions is a very good metaphor for the new ATMOS lineup… as this is a premium built product.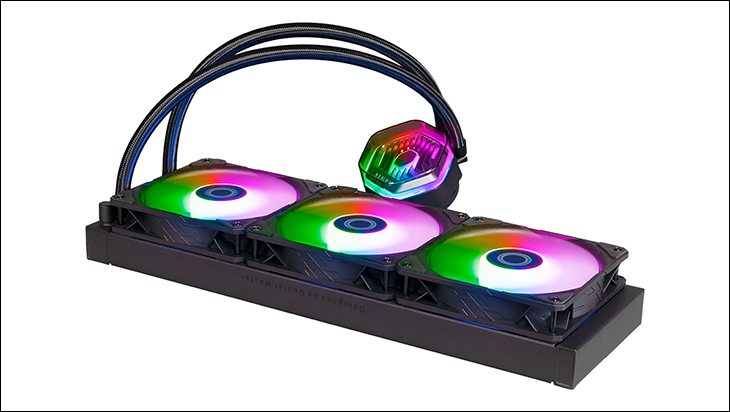 Before we get to the meat and potatoes of our argument let us back up and go over what has notnot changed from previous MasterLiquid branded models. The largest, pardon the pun, of which is the radiator. Like previous Cooler Master 360mm class AIO's, the ML360 ATMOS makes uses of a pretty standard 'off the shelf' Cooler Master "thin" radiator. To be precise, and for those who do not build open loop water cooling rigs, this means a pretty much bog standard ~27mm (our calibrated & certified Miyamoto mic' puts it at 27.31mm) radiator that can accommodate three 120mm fans – and thus the '360' classification.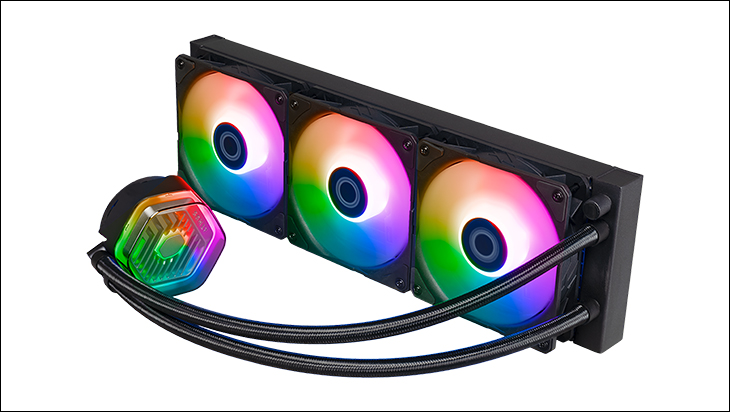 The downside to using a "thin" radiator is there is simply less internal volume, and external surface area compared to what 'thick' 360mm-class radiators offer. The differences will be minor to moderate depending on how thick a 'thick' radiator you are comparing and contrasting it against, but compared to typical 'thick' 360-class AIOs one is talking a few degrees of cooling difference. Which is enough to sway some but is minor enough that ti can be made up for via improved block efficiency, faster fans, or a myriad of others ways. With that said, with all other parts of the equation being equal, a thicker Arctic Liquid Freezer II, Alphacool Eisbaer, or EK AIO (just to name a few) 360mm AIOs will offer better heat transference from the water to air… which is the whole point of using larger radiators in the first place.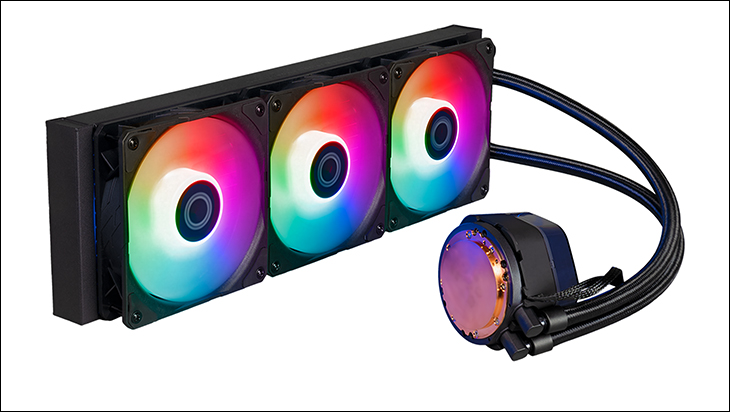 On the positive side, the reason Cooler Master has once again opted for a 'thin' radiator is they are a lot easier to work with. They simply fit in more cases and builds than those beefy boi options. It may not sound like much, but 11mm, 10mm, even 9mm can make the difference the difference between being able to fit the AIO in the 'top' of the case versus having to use the front of a typical mid-tower case. Thus, like most things in life, the use of a thinner radiator is a trade-off. One where Cooler Master feels the slight reduction in performance is more than made up for in increase ease of use.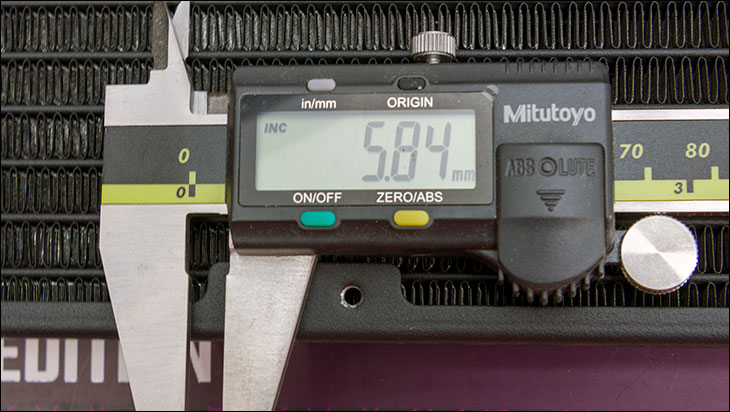 Also on the positive side, and like any good radiator, the ATMOS series' rad comes with integrated fan shrouds. These "standoffs" (average of 5.84mm, with minimum found being 5.83mm) remove each of the fan hub's "dead zone" where no air movement typically can take place, as well reduce the overall static pressure required of the fans to actually push or pull air through said radiators cooling fins. Which in the case of the ML360 ATMIS is a good thing as we measured 19 folds per inch for this rad's fin array versus the more typical 18fpi… and thus helps reduce some of the difference in surface area between thick vs. thin radiator desings. Not by a lot, but every extra square milimeter of folded aluminum counts!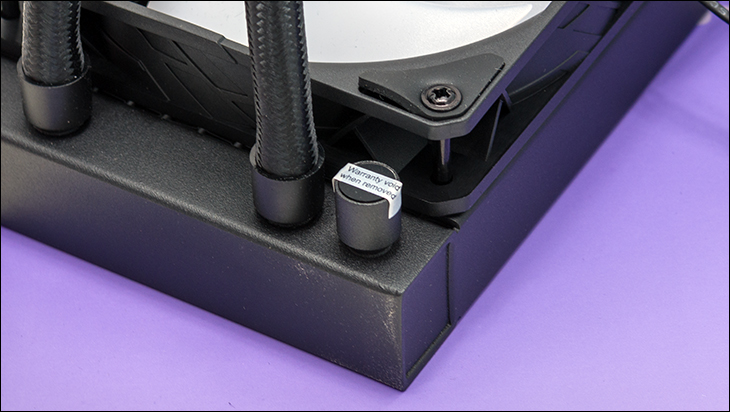 Before moving on there is one uncommon feature that we need to address: the third port. This extra "fill" port is a really, really nice bonus if you ever decide to replace the stock liquid, reuse the rad in a custom loop, or even just feel the need to "burp" your AIO. All of which are not for the faint of heart with All In One cooling solutions that lack this bonus port. Yes. You will void your warranty if you do any of the above things to it, but at the end of the day more options are always better than fewer. Color us impressed for Cooler Master not bowing to peer pressure and doing away with this nifty, if rarely used, feature.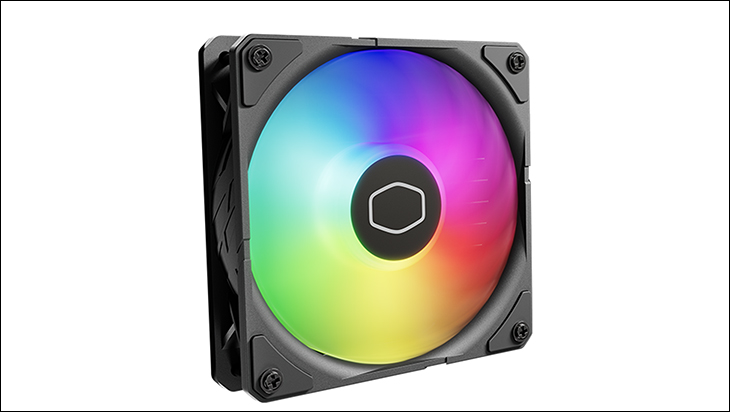 Moving on. The fans. Sadly, the fans are not the same as what the Premium Line / flagship MasterLiquid 'PL' models come with. As such, instead of those drop-dead gorgeous, and highly advanced, Mobius 120s that we fell in love with the PL360 A.E…. the ML360 ATMOS uses an older 120mm fan design. To be specific, the ML360 Atmos use the latest (aka 'new and improved') Edge variants of CoolerMaster's SickleFlow fan. A fan whose roots harken back many a generation of ML. The reason Cooler Master keeps using SickleFlow fans is they are decent enough, and over the years Cooler Master's engineers have put a veritable ton of time, effort, and money into their RnD. Enough time/money/effort that they may have a bit of a sunk cost fallacy blindspot to them.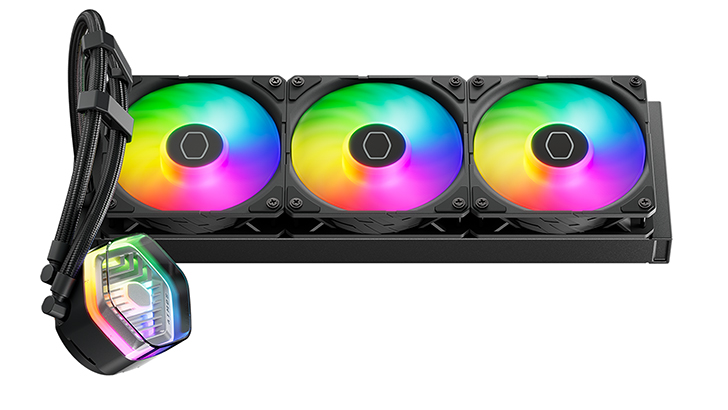 On the positive side, when you do throw countless man-years of RnD at a problem buyers will get an LED equipped 120mm fan that is above average for the mainstream AIO marketplace. Still nowhere near as impressive as the newer Mobius 120 fans, but still above average. Yes, a lot of this is because the shear number of dumpster fire fans a lot of other manufactures include does bring down the average… but 3.61mm of static pressure at a very nice 70.7CFM decent at (a manufacturer rating of) 27.2dBA noise profile is good. It is the kind of specifications we look for when thinking about 120mm fans for radiator duty.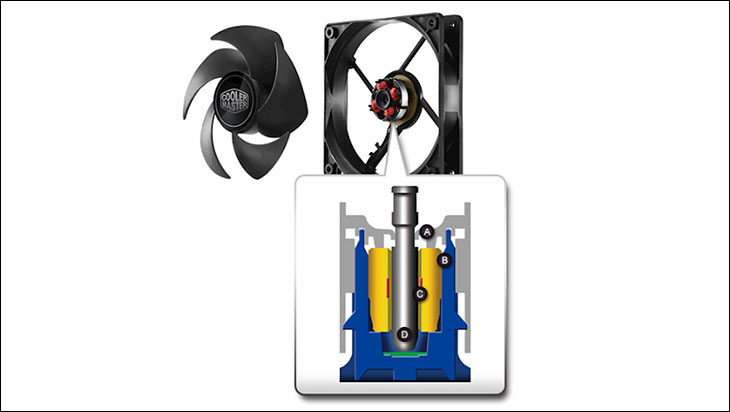 So yes. They are good enough to not just throw out and replace with your favorite aftermarket 120mm fan. To be blunt, we have only two nits to pick with them. The first is the fact that they are still Loop Dynamic Bearing fans. First let us be clear "LDB" is not a cheap bearing. It is not 'chinesium'. Instead, it is an advanced form of the old school "rifle" bearing (in that the rotation of the fan's shaft cycles fresh oil in and over said shaft). Basically, LDB's have an oversized reservoir of advanced combination grease and oil "fluid" that not only extends the timeframe before the friction reducing oil evaporates but allows said fluid to cool down in between cycles over the shaft. This combination is why these fans can boast of having a 160,000 hours MTBF rating… and why even at full rotational speed of ~2500 RPM they can be rather low noise. The downside is… they are most accurately described as low noise. Not silent. Modern fluid dynamic bearings are going to create less bearing noise that LDB cannot match. The same is true of the MTBF. 160K hours is great. But compared to Mobius' 200,000 hours? Not quite as impressive.