out of stock
as of December 7, 2023 9:02 pm
$54.00
in stock
4 new from $54.00
2 used from $79.99
as of December 7, 2023 9:02 pm
$160.95
$179.00
in stock
4 new from $160.93
3 used from $125.95
as of December 7, 2023 9:02 pm
Last updated on December 7, 2023 9:02 pm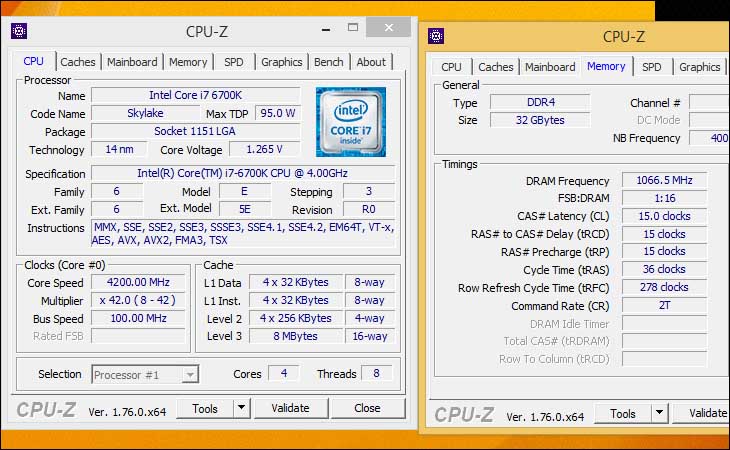 Let's start with this motherboards "built in" overclocking abilities as that is the easiest to explain. Basically it doesn't. What the 'sport' option will do to a 6700K is make the all core maximum CPU ratio be the same as the single core's max ratio. That really is not saying all that much and most other manufactures do not consider this to be 'overclocking' and rather consider it to be standard feature offered in the BIOS. In fact, many other motherboards do this by default and if you so choose you can change this default back to Intel's standard. All in all, if you are interested in a motherboard that will automatically and -significantly – boost performance this is not the motherboard for you.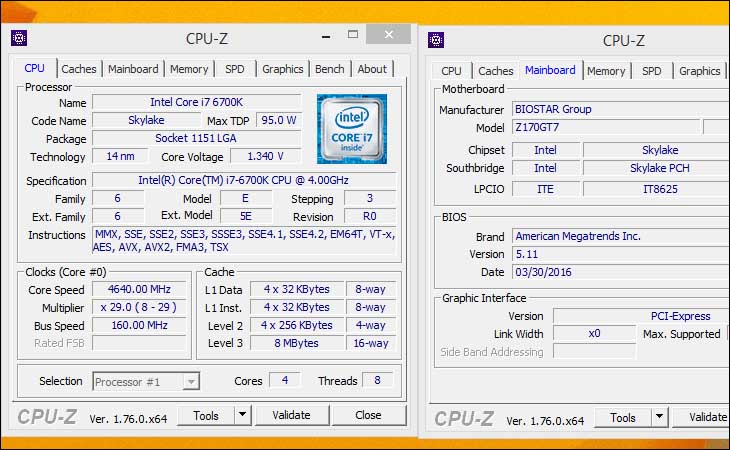 On the positive side the combination of a decent BIOS with a decent power subsystem combined with a rather low(ish) demanding processor means that hitting 4.5 to 4.6Ghz rather easy. Now with that being said the lack of an all-digital VRM controller means that voltages will fluctuate a bit more than they otherwise would on some other similarly priced models (for example the ASUS Z170-A and Pro models use all digital VRM controller). This will make getting the absolute most out of your CPU a bit more difficult.
For consumers interested in budget boards we doubt that the resulting difference will mean all that much as it will take good cooling to keep from hitting a thermal wall at even 4.6Ghz! Rather most will find 4.5Ghz to be a good safe goal to aim for as it will not require the use of expensive CPU coolers to keep the CPU below its limits – but will still give a nice boost to overall performance!
The same also holds true of the BIOS. While it is a good and easy to use UI Biostar really needs to add in a fully populated 'Favorites' page as having to manually navigate to one section to change one setting, then manually go to another for another setting… gets old very, very fast.
Last but not least is while this board technically only supports DD4-3200 speeds on the RAM, actually going higher than this artificial limitation is a relatively straightforward affair. In our case we found the simplest expedient was to use the base clock options this generation brings to the table and opt for a higher base clock but a lower RAM ratio. Now with that said we would not want to use this motherboard for pushing uber expensive DDR4 kits to their limits… as trying to hit DDR4-4000 for example would get tedious to say the least. Of course this is really not that big an issue as this is an inexpensive motherboard and few owners will be interested in spending that much money on RAM! More importantly, what this motherboard does offer is darn decent and a bit better than average for most budget ordinary Z170 motherboards.