Last updated on November 30, 2023 7:05 pm
winRAR Benchmark
WinRAR is a popular file compression and decompression tool that also happens to be multi-threaded application. While it does have a built in benchmark we have opted to use a custom 5GB test consisting of small, medium, and moderately large files. We then time how long it takes to compress the files into one .rar file with all WinRAR settings left at their defaults.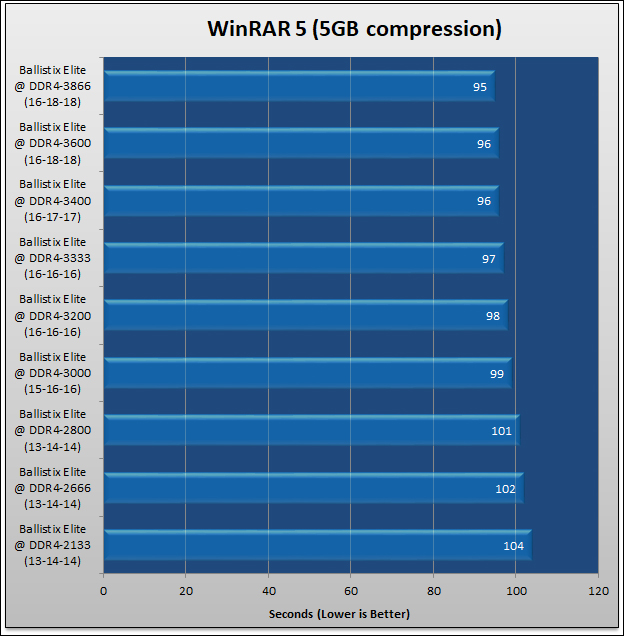 x264 HD Benchmark
x264 HD Benchmark is a benchmark that allows you to measure how fast your PC can encode a 1080p video clip into a high quality x264 video file. It allows for an easy comparison because everyone running it will use the same video clip and software. The x264 video encoder has a fairly accurate internal benchmark (in frames per second) for each pass of the video encode and it also uses multi-core processors very efficiently. All these factors make the x264 HD Benchmark an ideal tool in comparing the video encoding performance of different processors and systems.