Last updated on November 30, 2023 6:32 pm
The Arctic Liquid Freezer II 360 is pretty much tailor made for enthusiasts interested in pushing the limits of their CPUs and doing so without the hassle factor typically associated with uber-performance machines. Put simply, the Arctic Liquid Freezer II 360 will give buyers all the cooling performance they could possibly want without going down the custom water loop road and without breaking your budget. More than enough performance without the same level of headaches or cost… that pretty much is the epitome of value. If this information was all you needed to know you can stop reading here. Buy it, you will not be disappointed. Its overall value is all but unmatched – poorly thought out AMD installation or not. This is why we are awarding it not one, not two, not even three… but four awards. That is a first for us.
To be honest, this was not all that unexpected. Units with radiators capable of accepting three 120mm fans per side (aka '360mm') are going to outclass even 280mm units. The increased surface area combined with increased airflow and better static pressure abilities of three 120mm fans is just too big a performance lead for the typical "280mm" AIO to overcome. What was not expected was the outside the box, and highly innovative, thinking that the Arctic Liquid Freezer II 360 design team put into this bad boy. This is not your typical 360 AIO. Arctic did not just call up Asetek and go 'stick our label on your latest gen AIO' and call it a day like most others do. Instead of doing what 90 to 95 percent of the rest of 'manufacturers' do Arctic set out to exceed what others call 'good enough', and succeed they did.
The best example of this is the fact that they actually understand the stresses high overclocking place on the entire system, not just the CPU, and set out to fix the state of the AIO industry. They set out to fix by leading by example. By showing, not telling. With typical water coolers (and for that matter most 'tower' air cooling solutions) the CPU itself may be kept cool regardless of the heat it is putting out, but the VRMs and other power delivery subsystem components on the motherboard do not. They are not even 'left to their own devices' to cool themselves, as the typical design robs the cooling airflow they were assumed to be getting. Put simply, with massive heatsinks found on the typical overclocking enthusiasts' motherboard, it does not take much airflow to keep them happy but they need some air movement. AIOs do not provide this airflow. They have offloaded the fans to the cases exhaust ports location. This in turn means builders have to use more/faster case fans to try and boost the airflow over the motherboard back to the levels it would have gotten if a stock or after-market 'down draft' CPU cooler was used. With the Arctic Liquid Freezer II 360 you do not need to boost internal case airflow. It takes care of this issue for you.
Yes, the included 40mm fan is small and runs at RPMS that are too high to be anything but loud and annoying. It however does provide this crucial airflow… and being an Arctic fan it actually not as loud as you would think. It will be above ambient / background noise levels but it is not buzz saw annoying… usually. This fan really only ramps up when your system needs the added cooling performance – and only then in a rather intelligent manner.
With all that said the Arctic Liquid Freezer II 360 is not perfect. Arctic really needs to think about relocating this innovative cooling fan to a different spot on the waterblock/pump combo and making it larger. They really should take a page from ASUS, who modded an Asetek design, and have the entire top of the block covered in a fan with integrate downward and sideward facing ventilation slits to direct the air 360-degrees around the CPU. This would not only increase airflow, and noticeably decrease noise levels, but also allow the owners the luxury of not having to install the block in only one direction. Instead you could install the Arctic Liquid Freezer II 360 any way you please and still get good airflow over the VRM heatsinks. Sadly, it does not offer such a feature… a feature that would require an entire overhaul to the waterblock and its inlet/outlet location.
Mix in a short two year warranty… and as it stands, the Arctic Liquid Freezer II 360 is great. It is a game changer. It is the veritable king of value in this corner of the market. So much value we are shocked that Arctic can sell this 360mm AIO at this price and still make a profit. It just is not perfect. It is more like a 'generation 1' design with room for improvement. We look forward to seeing what innovations Arctic brings to the table in future 'Liquid Freezer II' models – especially for AMD users. In the meantime, yes we still highly recommend this beast from the east. It is not perfect, but it is better than the vast majority of AIOs out there you can buy right now… or at least is once you get the darn thing installed and up and running.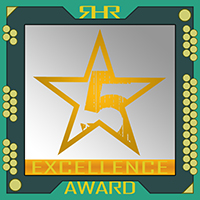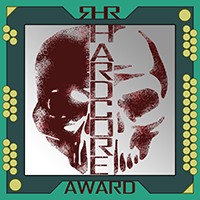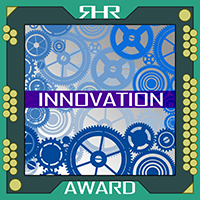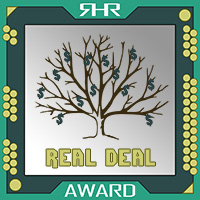 The Review
Arctic Liquid Freezer II 360
With only a few minor missteps to mar an otherwise perfect execution the Arctic Liquid Freezer II 360 is sure to satisfy not only the overclocking 'performance is everything' crowd but also the buyer looking for a great value.
Review Breakdown
Performance

0%

Ease of Use

0%

Build Quality

0%

Value

0%