$134.99
in stock
7 used from $74.97
as of December 7, 2023 8:44 pm
$297.48
in stock
2 new from $281.82
1 used from $89.95
as of December 7, 2023 8:44 pm
out of stock
as of December 7, 2023 8:44 pm
Last updated on December 7, 2023 8:44 pm
Very recently we took a look at AMD's latest flagship APU – the A10-7890K – and walked away pretty darn impressed with the value it offered entry level and even mainstream consumers. One thing though that we did not go over in that review is what it has done to the previous flagship A10-7870K. Basically this APU was the top dog and commanded the highest price of any AMD APU, however when the '90K came out its price cut slashed from $150 to $130 (USD) and the '90K took its price point at the $150 mark.
What this means is that right now budget minded consumers have the potential to get flagship performance at more mainstream prices. On paper this really does seem like one heck of a deal. After all, the A10-7870K offers the same four CPU processing units as the A10-7890K, and the same eight video processing units… just with slightly slower stock settings on the CPU side of the equation. To be precise the only major difference – besides twenty dollars – the A10-7870K clocks in at 3.9Ghz with a turbo boost of 4.1Ghz with 866Mhz on the 'integrated GPU' whereas the A10-7890K comes out of the box at 4.1Ghz and goes as high as 4.3GHz.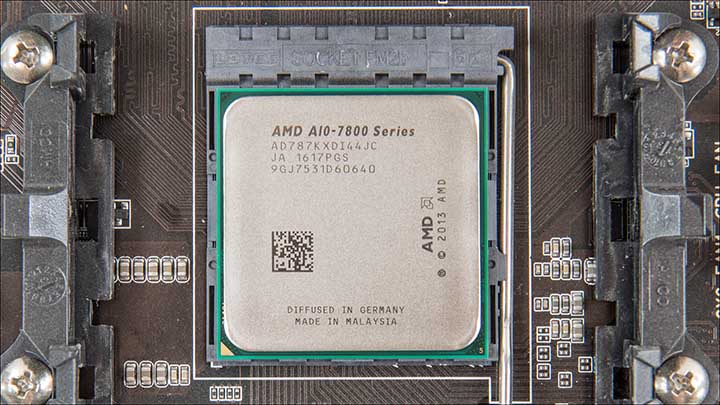 Now there is actually one more difference and this is where things do get tricky. You see while the A10-7890K comes with easily the best stock air cooler available from either CPU manufacturer (aka the 'Wraith') the A10-7870K uses a slightly older 125W air cooling solution. AMD states that it is a near silent design but will this make the difference for consumers and make the twenty dollars savings not a real savings after all?
Today that is the question we are going to answer as we are going to take a long hard look at this slightly older model and see how it stacks up against both an even more inexpensive APU (A10-7850) and the more expensive A10-7890K and see if this potential killer deal is indeed a real deal… or if skipping the 7870K and going cheaper/more expensive actually makes more sense.