$299.00
in stock
as of December 7, 2023 8:45 pm
$154.89
in stock
1 used from $154.89
as of December 7, 2023 8:45 pm
$188.00
$199.99
in stock
2 new from $188.00
2 used from $219.99
as of December 7, 2023 8:45 pm
Last updated on December 7, 2023 8:45 pm
To fully test the abilities of a given video card, we have used a blend of in-game benchmarks and custom recorded real world game benchmarking. For custom game play we have used FRAPS to record the minimum and average frame rates and to do so for a set period of time. All tests were run a minimum of four times and the scores are the average of all four runs.
All games were patched to their latest version. The OS was a fresh clean install of Windows 7 with all latest hotfixes, patches and updates applied. All games were tested at the two of the most popular resolutions of 1080P (1920×1080) and then again at 1440P (2560×1440). This means each game's tested was run a minimum of 8 times: 4 @ 1080P and 4 @1440P. Before testing Unigine's Valley benchmark was run for 15 minutes to 'warm up' the video card. This was done to ensure that long term performance and not short term performance is being illustrated.
The games used for testing were:
Sleeping Dogs
Metro: Last Light
BioShock Infinite
Crysis 3
Batman: Arkham Origins
Tomb Raider
Battlefield 4
Assassins Creed: Black Flag
Call of Duty: Ghosts
Witcher 3
For stress testing we used Unigine's Valley benchmark.
For overclocking we used either the manufactures included software overclocking program or if necessary EVGA's Precision X program.
Drivers:
GeForce 368.69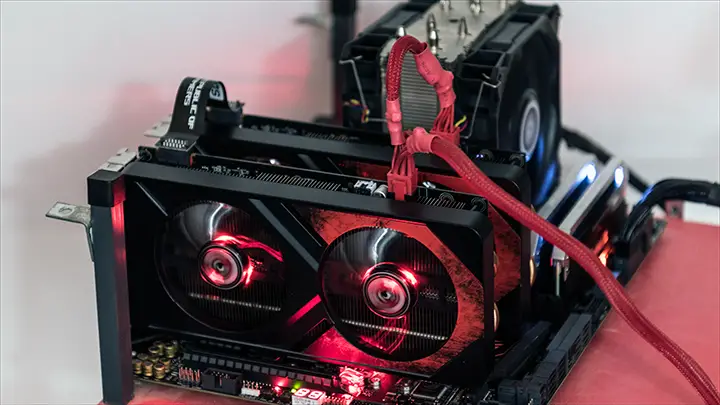 Main Test System
Processor: Intel i7 5930K
Memory: 32GB Corsair Vengeance LPX DDR4-3333
Motherboard: Asus Sabertooth X99
Cooling: Noctua U12S
SSD: 1x Intel 750 1.2TB NVMe SSD
Power Supply: Corsair AX860i
Monitor: Dell U2714H
OS: Windows 7 Ultimate x64 SP1