$279.99
$299.99
in stock
8 new from $279.99
as of December 7, 2023 7:42 pm
$189.99
in stock
as of December 7, 2023 7:42 pm
$279.99
in stock
11 new from $235.00
as of December 7, 2023 7:42 pm
Last updated on December 7, 2023 7:42 pm
The LaCie Rugged SSD may not be the smallest SSD based external storage solution we have seen recently but it is one of the best. Thanks to a well thought out, and extremely robust, exterior chassis the Rugged SSD is arguably the best we have ever seen. Thanks to a well thought out internal design, it is also one of the fastest. Thanks to that selfsame internal design it is also one of the most consistent NVMe based devices we have seen.
This is not to say it is perfect. It is not. With an asking price of basically $300 USD (for the 1TB) you are paying a hefty price premium compared to the competition. IP67 designs always cost more than their non-certified competition. Using higher performance M.2 internal drive costs more. Not worrying about making everything single sided and instead designing the internals to negate this issue costs. Then CNC machining said unique design out of two solid chunks of aluminum… yes that costs more too. Put simply, if all of this overkill is not needed it is going to be rather hard to justify the Rugged SSD's asking price. This model really is made for those who either plan on using it in harsh conditions or just people who use their devices hard.
It really is a shame that this is a USB 3.1 gen 2 and not USB 3.2 Gen 2×2 device, or even Thunderbolt 3, as all these OCD levels of details would have made a significant difference if the USB bus was not a bottleneck. Instead most people will not be able justify the difference in price based on increased performance… as does it matter if this drive is bottlenecked three times over instead of twice like with a Crucial X8? Of course, LaCie is aware of this issue and is why the Rugged SSD Pro was created… with a TB3 not USB interface.
Lastly… is the color scheme. Do not get us wrong we love hunter orange. We wear it all the time… during hunting season. We understand that this is a classic LaCie color but it will not be everyone's cup of tea. Since the silicon rubber exterior is bonded to the aluminum swapping it out for a different skin is a non-starter. This too is another potential downside… and another reason to seriously consider the black rubber clad LaCie SSD Pro series.
Those really are the only reasons to not get this bad boy. As such the only real reason to not get it is the asking price. So if you want the best, and can pay for the best, the LaCie Rugged SSD should be at the top of your list. It is just that good. If however the extra chunk cash over the competition is a bridge too far for your wallet, you will have to think long and hard about how robust your device really has to be. When in doubt… go up not down in the levels of protection a device offers. No matter what you decide the LaCie Rugged SSD has earned the right to be taken seriously… even if you may not opt for it after weighing the (numerous) pros and (few) cons of it.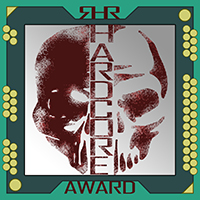 The Review
LaCie Rugged SSD 1TB
The LaCie Rugged SSD will not be right for everyone and every scenario. However, if you can justify its asking price it will provide years and years of top-notch performance as well as top notch protection. So before you write it off, think long and hard about what the data you are planning on storing on it is really worth.
Review Breakdown
Performance

0%

Technological Innovation

0%

Build Quality & Warranty

0%

Value

0%