Last updated on December 5, 2023 7:02 pm
The Tivoo max is a beautifully crafted retro 70s tv pixel art speaker. Before we go into the details lets do a quick background check about Divoom. They make a range of different audio products, and have a smart series that is a collection of pixel art speakers. The Tivoo Max is their top of the range Pixel Art Series witch is a retro TV square shaped speaker.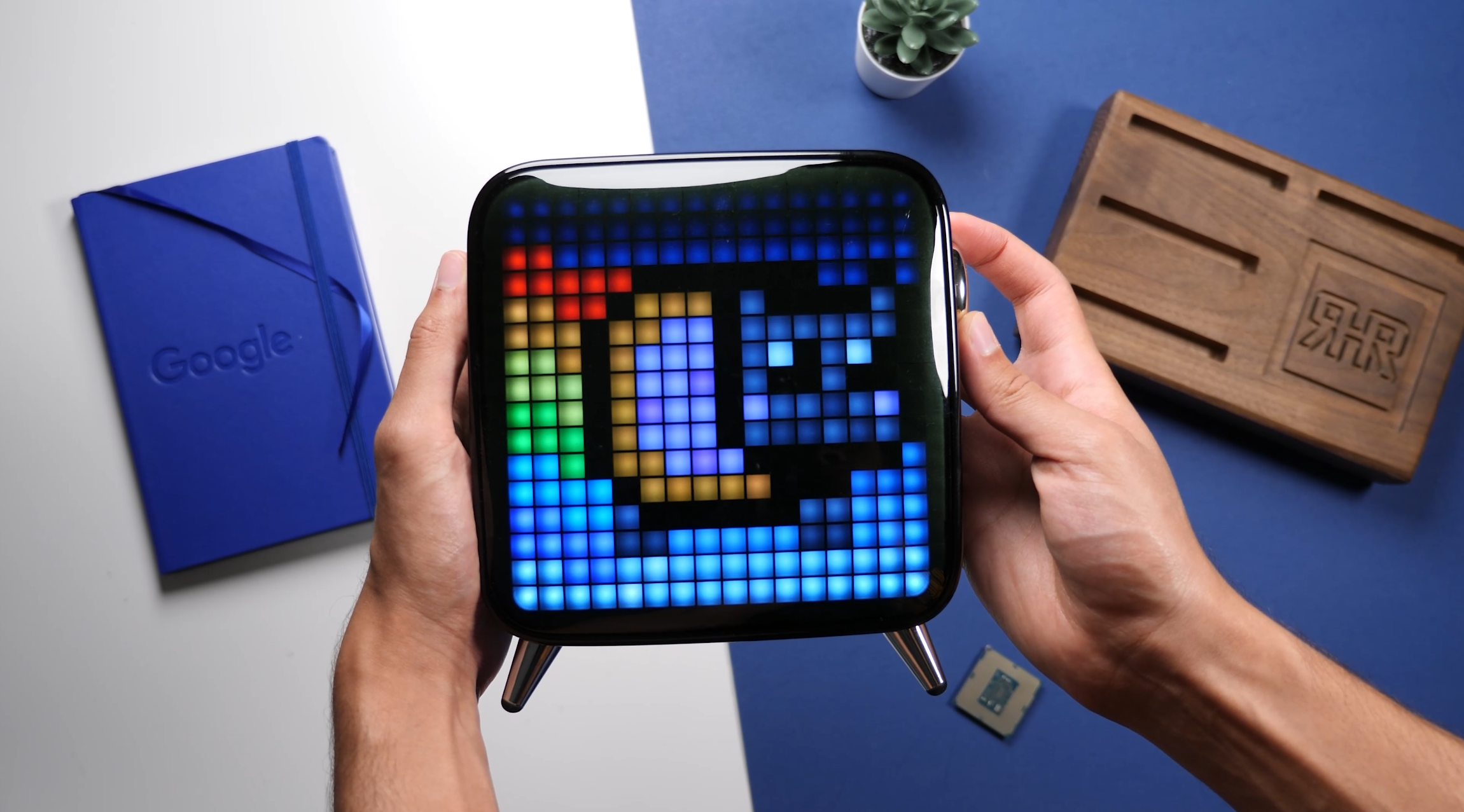 Unboxing the Tivoo-Max is a pretty standard affair. The box itself is well made and opening it up you will be greeted with the Tivoo Max front and center. The unit itself is hefty, and I had some difficulties removing it from the enclosure. Once removed we can see that the Tivoo max is a beautifully crafted retro 70s tv. Remaining in the box is an instruction booklet with tons of cool and funky pixel art stickers and finally some accessories cables which include a usb type c and 3.5 mm jack.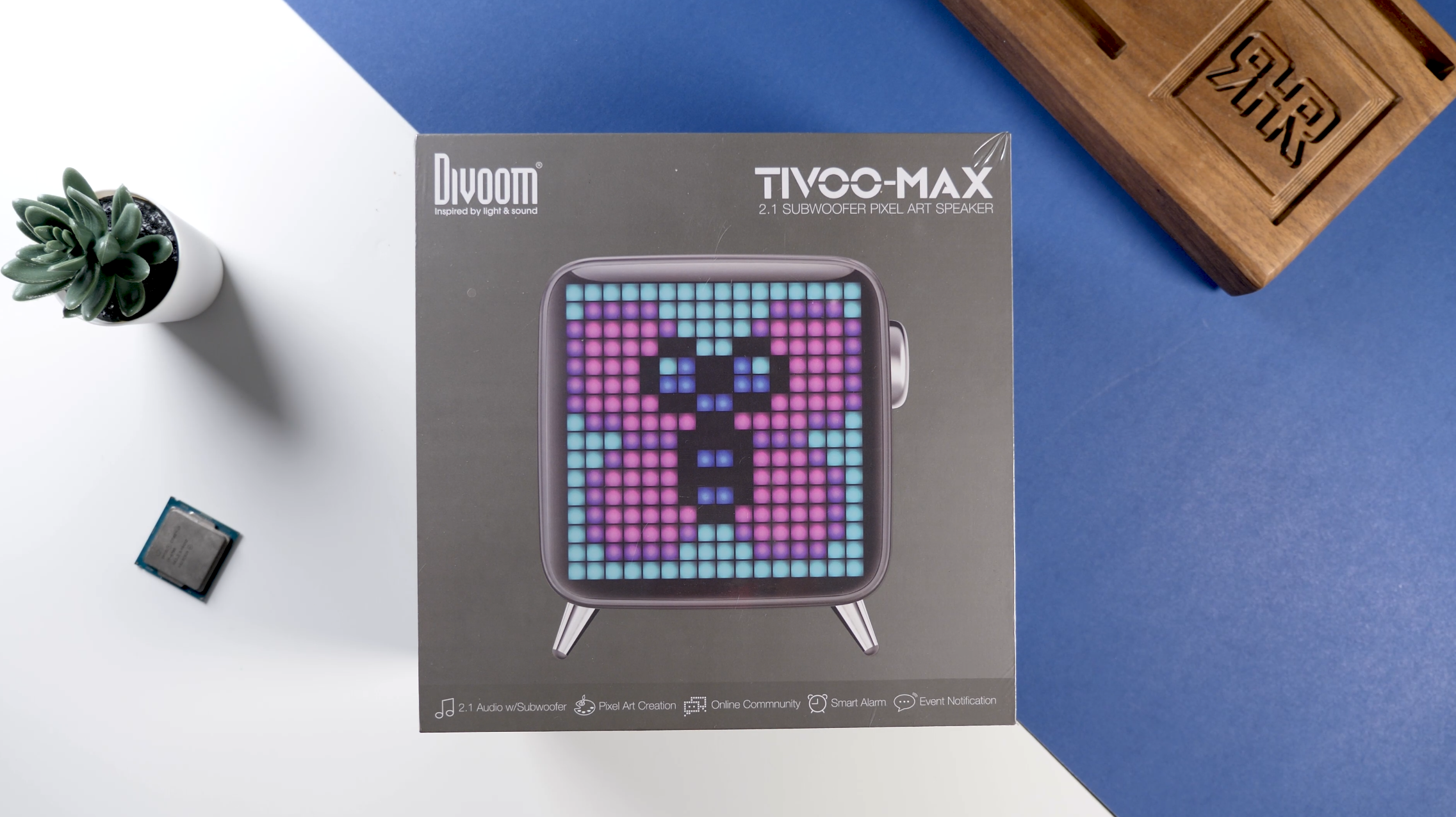 Looking at the Tivoo Max display its been stylized to look like an old CRT television. It is an eye-catching piece that'll get attention no matter what angle it's seen from.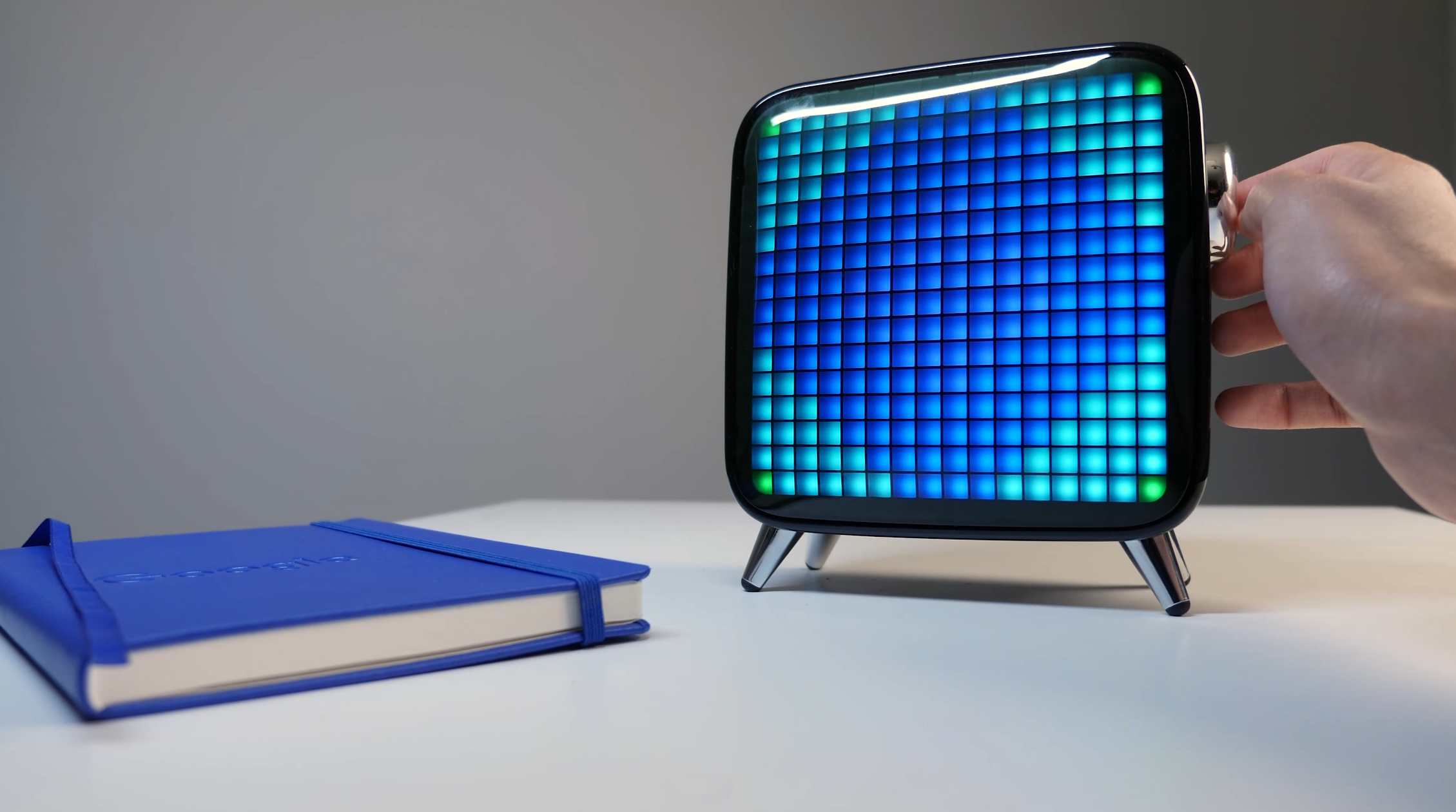 The Tivoo Max has the ability to connect to your smartphone with their app. The Divoom app (IOS and Android), shows you all of the many options you have.  It can be chaotic for the first time you use it, and you do need to create an account before you start. Once created you have an alarm, a countdown meter, voice memo option, app notifications, and tons more.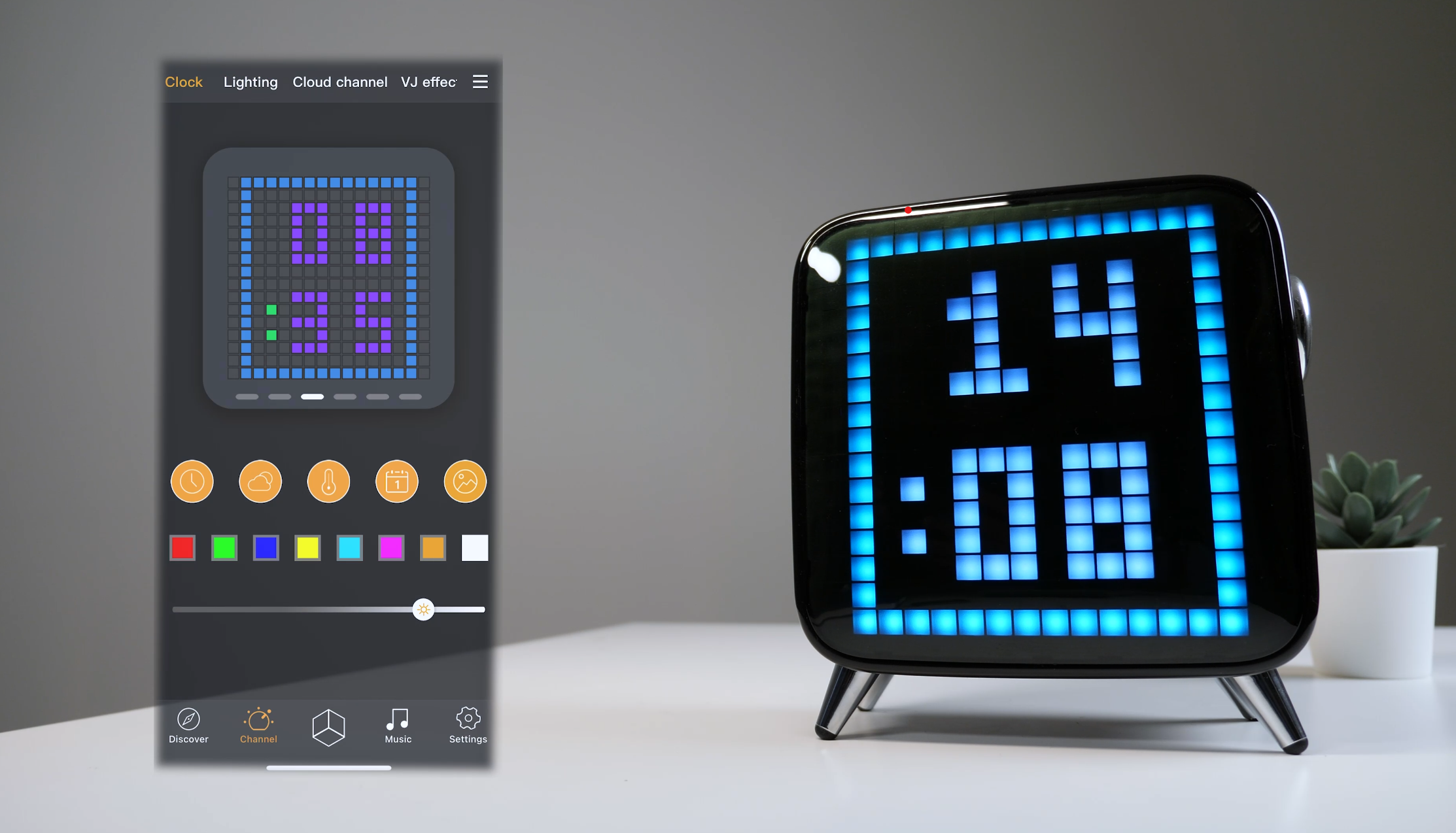 One of the best parts of the Divoom is the speakers! I really do love the sound compared to other comparable Bluetooth speakers. It has a 2x 10Watt stereo speakers, a 20Watt subwoofer, a bass port and finally a DSP processor. In total its a powerful 40Watt speaker with 2.1 stereo sound.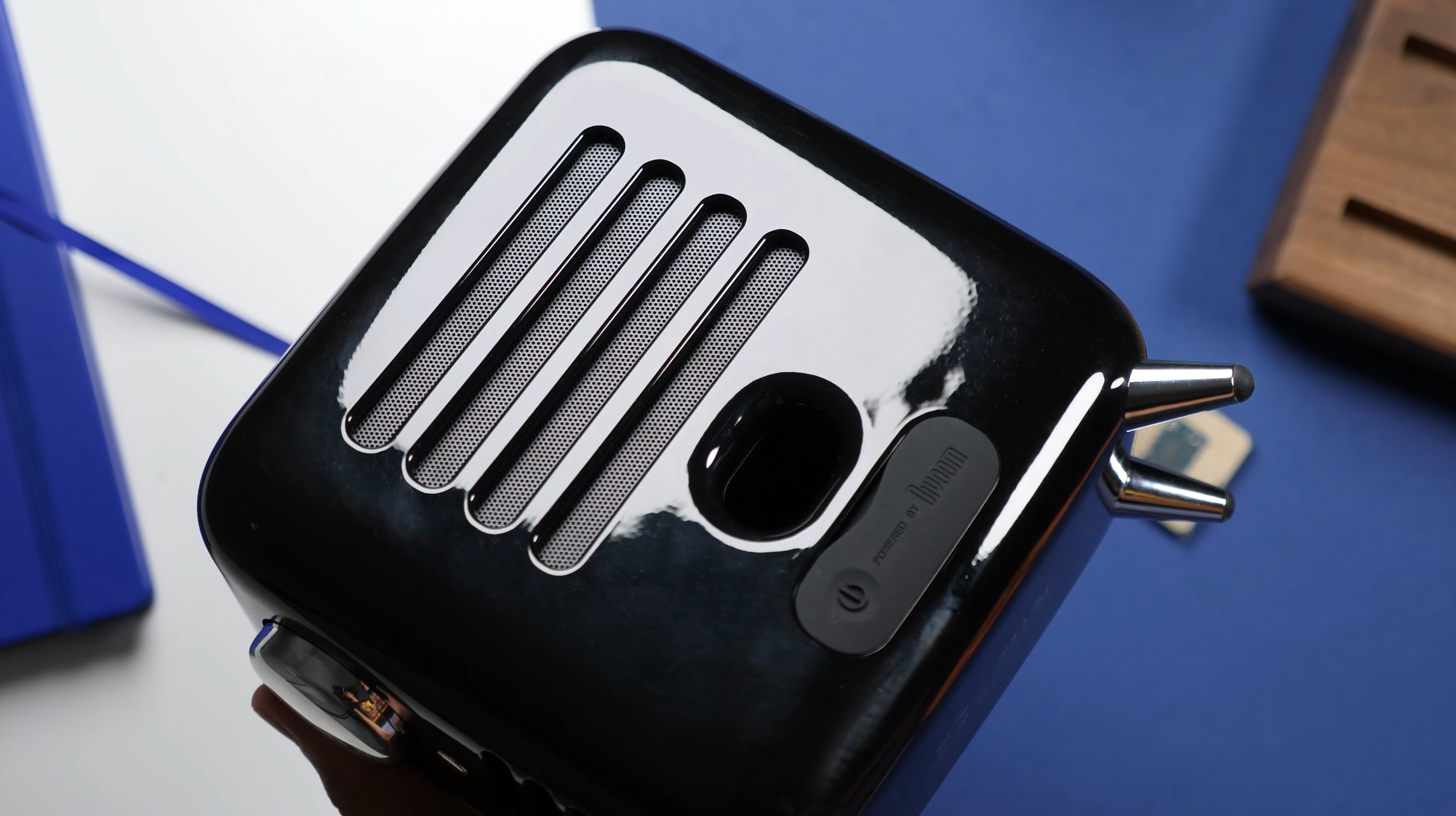 The few cons I have with the Tivoo Max is the price. You can buy this close to 180-200 US dollars depending on the seller and in Canada its closer to $240.  It's a bit steep for a product that in all of the sense of the word is a niche. Though once you stomach the price its well worth it, and puts a smile on your face once you have it on your desk. I also noticed that the Tivoo Max is a finger print magnet due to it glossy parts. If I were to get one, I would for sure go for the white model, since it doesn't show finger prints at all.
With that let's just jump right into the Video for the Divoom Tivoo Max Extended Hands on Review. Make sure to like Sub and Comment!
The Review
Divoom Tivoo Max
This is honestly the perfect thing for people who love having a little personal flair in their bedroom, or on their desk. Overall it's a solid buy especially as gift if your willing to put some money behind it. If your looking for something cheaper they do offer smaller and cheaper versions in their pixel art series that you can buy.
Review Breakdown
Performance

0%

Technological Innovation

0%

Build Quality & Warranty

0%

Value

0%

Final Score

0%