Last updated on March 25, 2023 1:29 am
HyperX Announces New RGB Gaming Keyboard and Pulsefire Gaming Mouse at CES 2017
HyperX Grows Commitment to Gamers with Comprehensive New Lineup of Gaming Gear
INTERNATIONAL CES, LAS VEGAS – Jan. 3, 2016 – HyperX®, a division of Kingston® Technology Company, Inc., today expanded its lineup of premium gaming gear with the HyperX ALLOY RGB Gaming Keyboard, the Pulsefire Gaming Mouse and two new ALLOY FPS mechanical gaming keyboards with Cherry MX Red or Brown switch options. Designed in the HyperX labs and rigorously tested by both casual and professional gamers, the three new gaming keyboards and gaming mouse round out the award-winning HyperX gaming product portfolio. HyperX now offers gamers all required elements for the best possible setup and competitive edge, underscoring its commitment to gamers and the eSports community worldwide.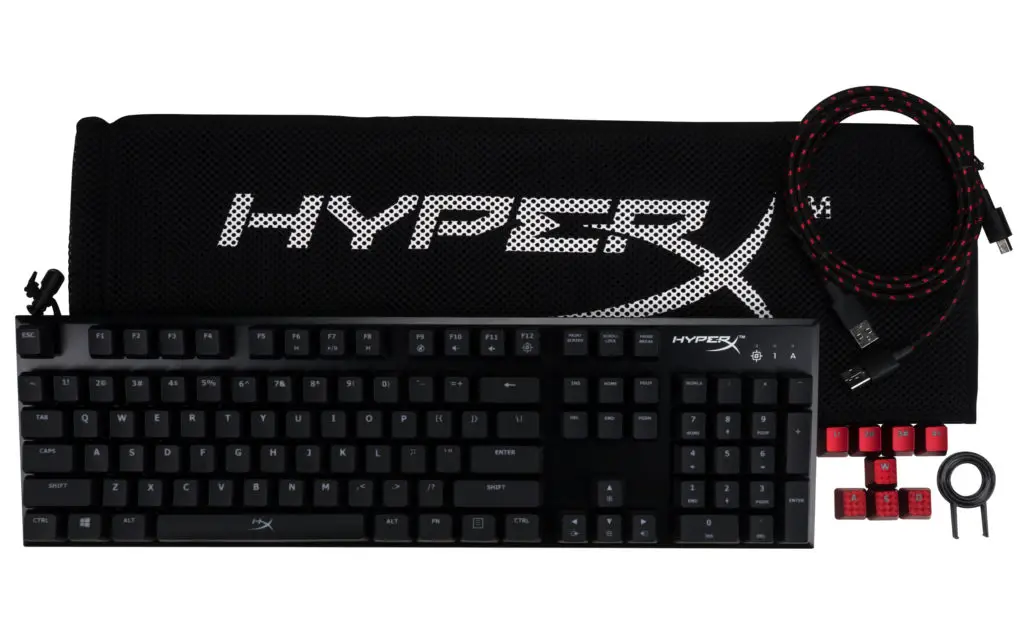 HyperX CES 2017 Announcements Include:
– ALLOY RGB Gaming Keyboard – Featuring a completely new keyboard design with 16M LED colors and dedicated media keys, the premium HyperX Alloy RGB keyboard offers gamers dynamic lighting profiles and control. The new ALLOY RGB keyboard will allow gamers to customize and control the key color settings and includes an alloy metal frame for durability.
– Pulsefire Gaming Mouse – Designed for professional gamers, the first HyperX mouse includes an optical gaming sensor with four preset DPI setting with LED indicators (400/800/1600/3200). You can change settings without the need for software, and Pulsefire delivers the features gamers are seeking at a surprisingly affordable price point.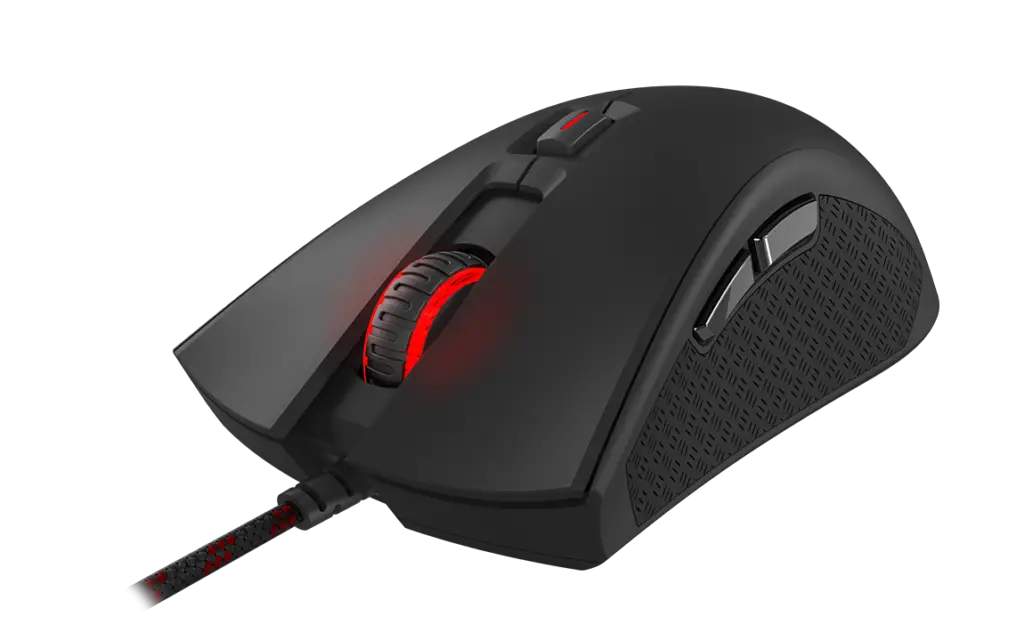 – ALLOY FPS Red or Brown Gaming Keyboards – The new HyperX ALLOY FPS mechanical gaming keyboard with a Cherry MX Brown or Red switch option features a full-sized steel alloy frame with a space-saving ALLOY FPS Red or Brown Gaming Keyboard layout, allowing gamers to maximize desktop space for FPS mouse movement. Gamers now have two new switch options and textured red WASD keys for the tactile feel and performance needed for FPS gaming. The keyboard also offers dynamic red LED lighting profiles without the need for software. Including a removable cable and storage bag, the compact keyboard is perfect for gamers on the go.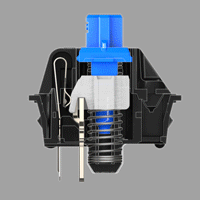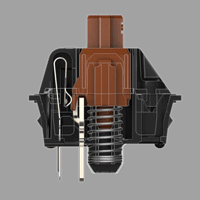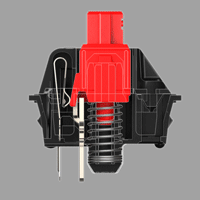 – Cloud Revolver S – The most advanced HyperX headset to date, the Revolver S offers plug-and-play Dolby 7.1 Surround Sound. HyperX has added Dolby Headphone technology into a new USB dongle that delivers immersive audio with the push of a button. Cloud Revolver S is designed for comfort and competitive performance with crisp sound and wide soundstage for CS:GO, FPS and 3D games.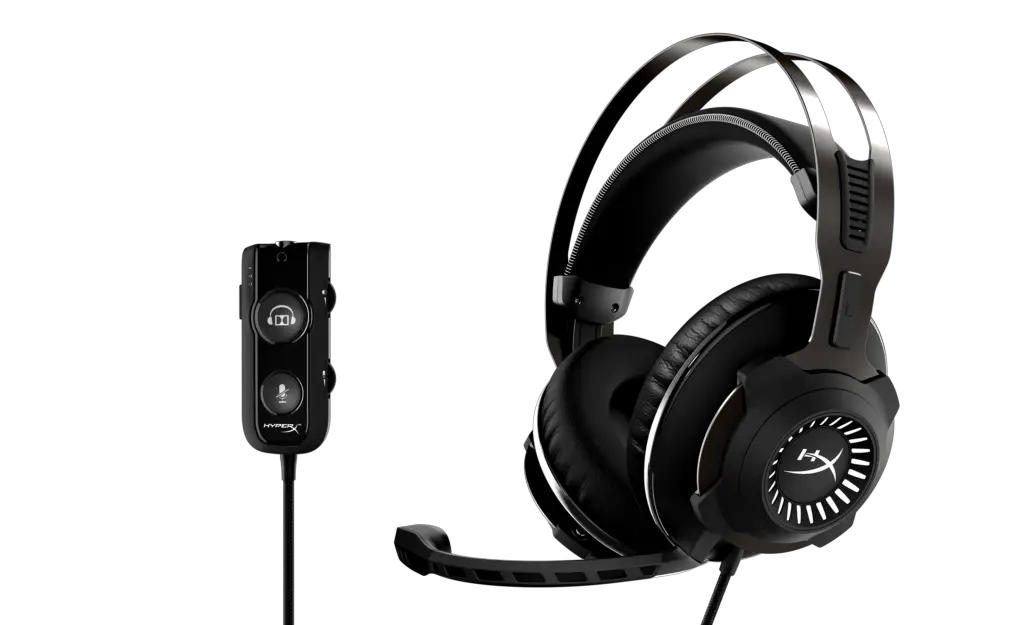 – HyperX Predator DDR4 LED Memory – HyperX will debut its first DDR4 Modules with RGB lighting capabilities. HyperX Predator DDR4 LED memory includes RGB lighting that can be paired with motherboards that have RGB control technologies such as Asus Aura Sync, Gigabyte RGB Fusion or MSI Mystic Light Sync. This is an early showing of the product and is subject to change.
HyperX is an avid supporter of eSports and the gaming community, developing products designed specifically for FPS genres – including the HyperX Cloud Revolver and new Revolver S headsets, which delivers studio-grade sound stage that enables gamers to directionally target the enemy, enhanced comfort and superior quality. The new HyperX ALLOY FPS Mechanical Gaming Keyboard is the official keyboard of Intel Extreme Masters and used in the Intel Showcase across all Season 11 gaming events. Additionally, ALLOY FPS is the recommended keyboard of top gaming organizations such as NaVi Gaming, Echo Fox and SK Gaming.
Availability
HyperX gaming gear will be displayed at the 2017 International CES, Jan. 5-8, 2017 in Las Vegas. Product pricing and availability follows:
– ALLOY RGB – Available Q3 2017; pricing to be announced
– Pulsefire Mouse – Available April 2017 for under $49.99US MSRP
– ALLOY FPS Red and Brown– Available January 2017 for $99.99US MSRP
– Cloud Revolver S – Available March 2017 for $149.99US MSRP
– DDR4 Modules with RGB LED Lighting – Available in 2H17; pricing to be announced.
About HyperX
HyperX is the high-performance product division of Kingston Technology encompassing high-speed DDR4 and DDR3 memory, SSDs, USB Flash drives, headsets and mouse pads. Targeted at gamers, overclockers and enthusiasts, HyperX is known throughout the world for quality, performance and innovation. HyperX is committed to eSports as it sponsors over 30 teams globally and is the main sponsor of Intel Extreme Masters. HyperX can be found at shows across the globe including Brasil Game Show, China Joy, DreamHack, ESL One and PAX. For more information visit the HyperX home page.
HyperX® is a division of Kingston Technology Company, Inc., the world's largest independent memory manufacturer. Established in 2002, HyperX is headquartered in Fountain Valley, California, USA. For more information, please call 800-337-8410 or visit www.hyperxgaming.com or connect with HyperX on social channels including: YouTube: http://www.youtube.com/hyperx; Facebook: http://www.facebook.com/hyperxcommunity; Twitter: http://twitter.com/hyperx; Instagram: https://instagram.com/hyperx/; LinkedIn: https://www.linkedin.com/company/hyperx; and Google+: https://plus.google.com/+hyperx/videos.