Last updated on December 7, 2023 7:12 pm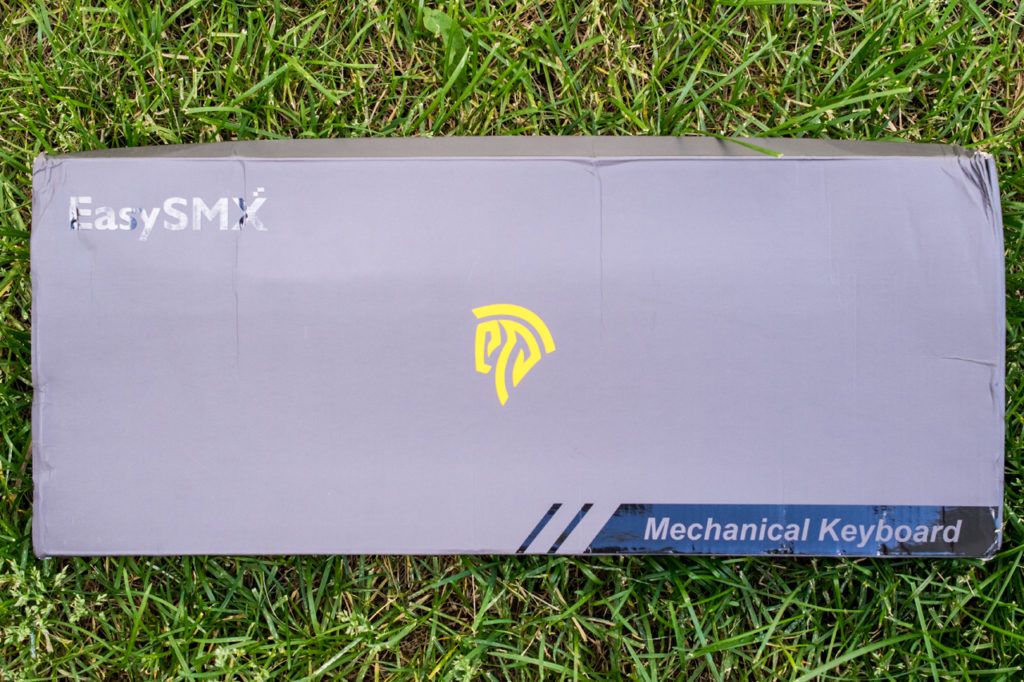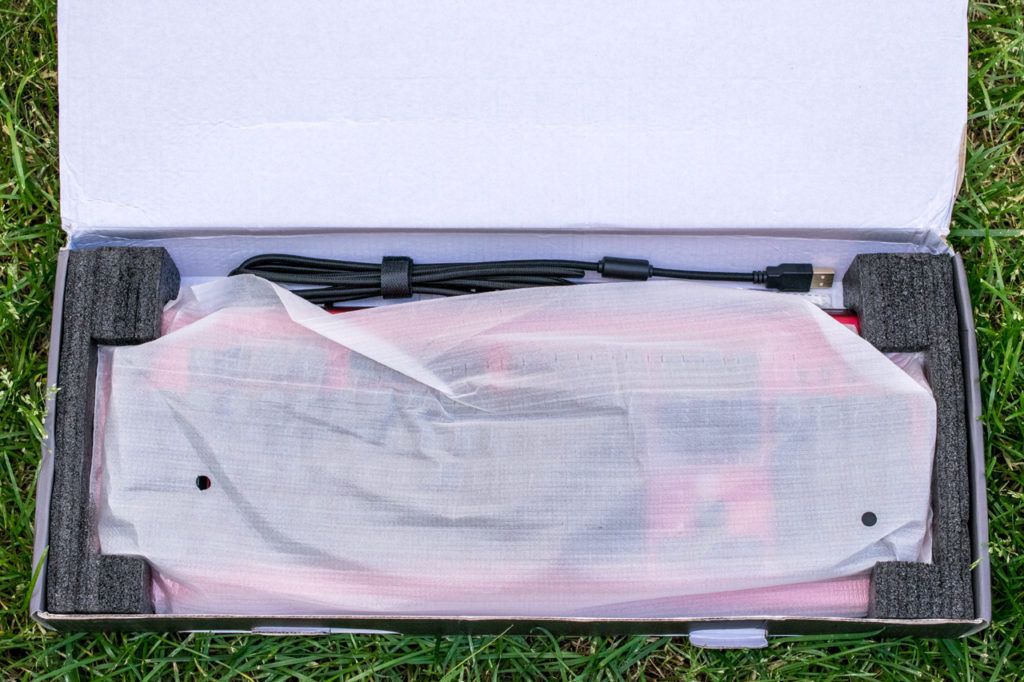 The SI-2029 keyboard comes in a subdued grey box. Packaging is well done and should be more than enough to avoid shipping damage.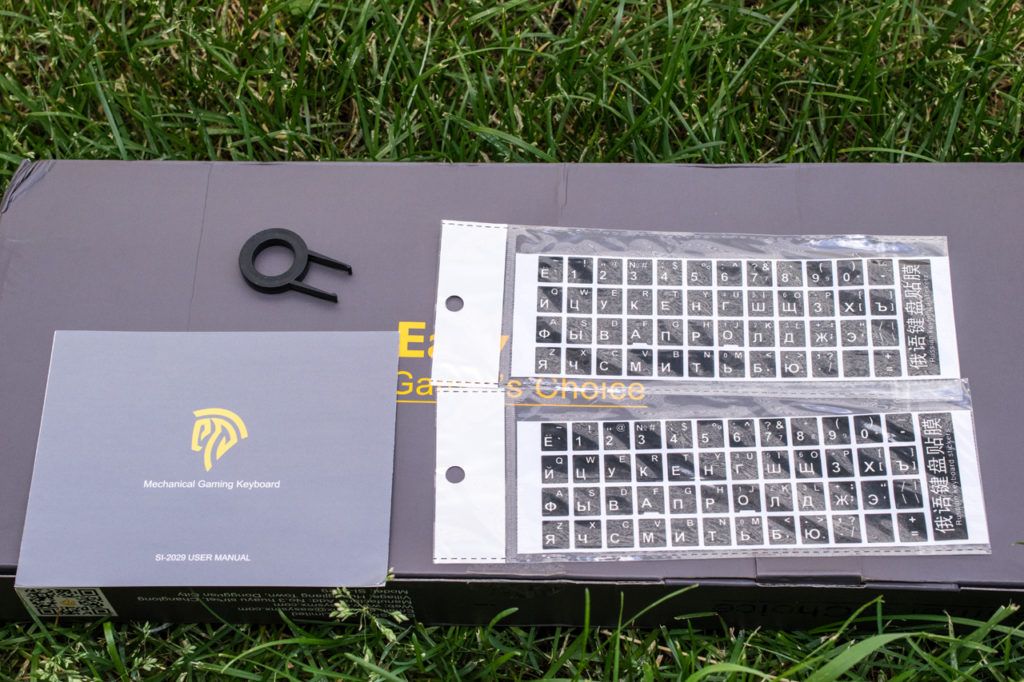 With the budget-oriented focus, the included accessories are minimal. With that said, a key cap puller is always a welcomed addition with any mechanical keyboard.
An oddity is that this review sample in particular included two sets of Cyrillic stickers but the second one we received had none. The "What's in the box" provided by EasySMX does not mention the inclusion of Cyrillic stickers so we'll chalk that up to a packaging error.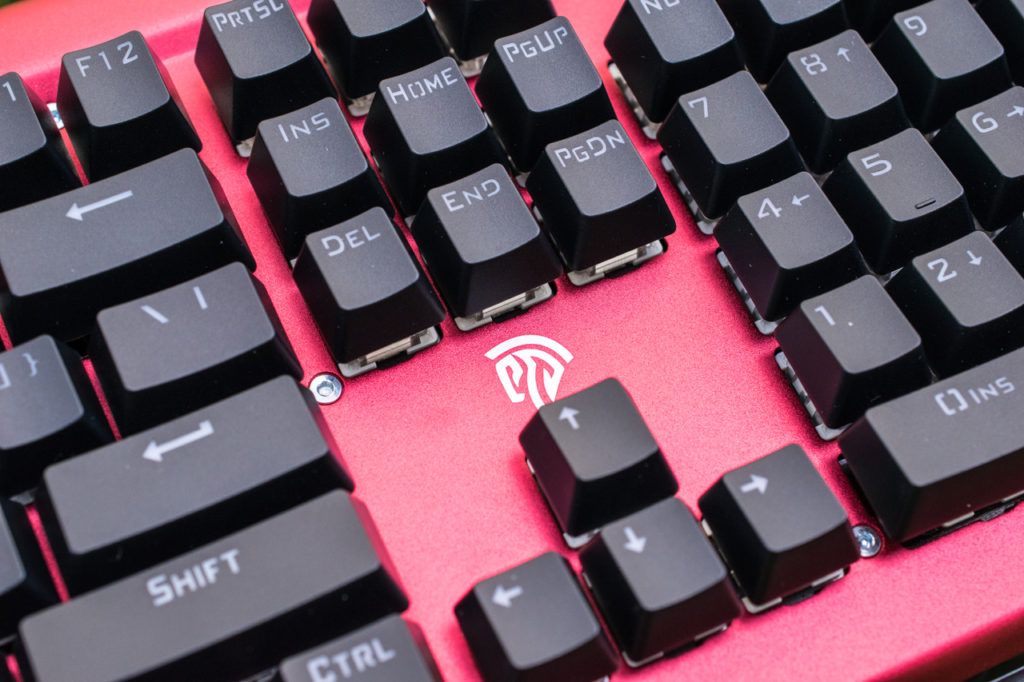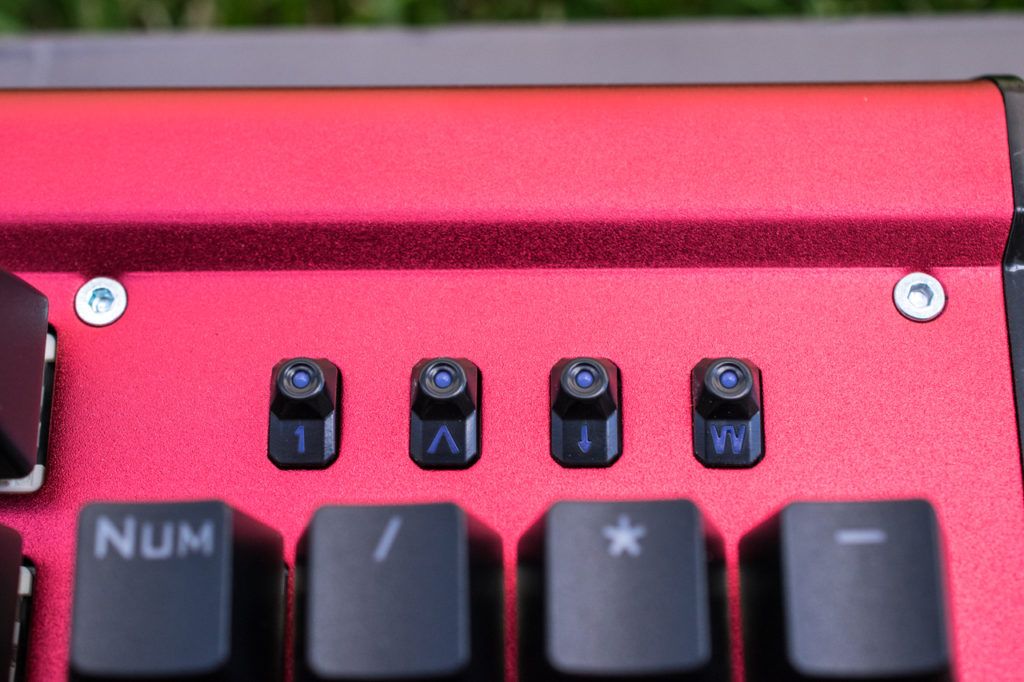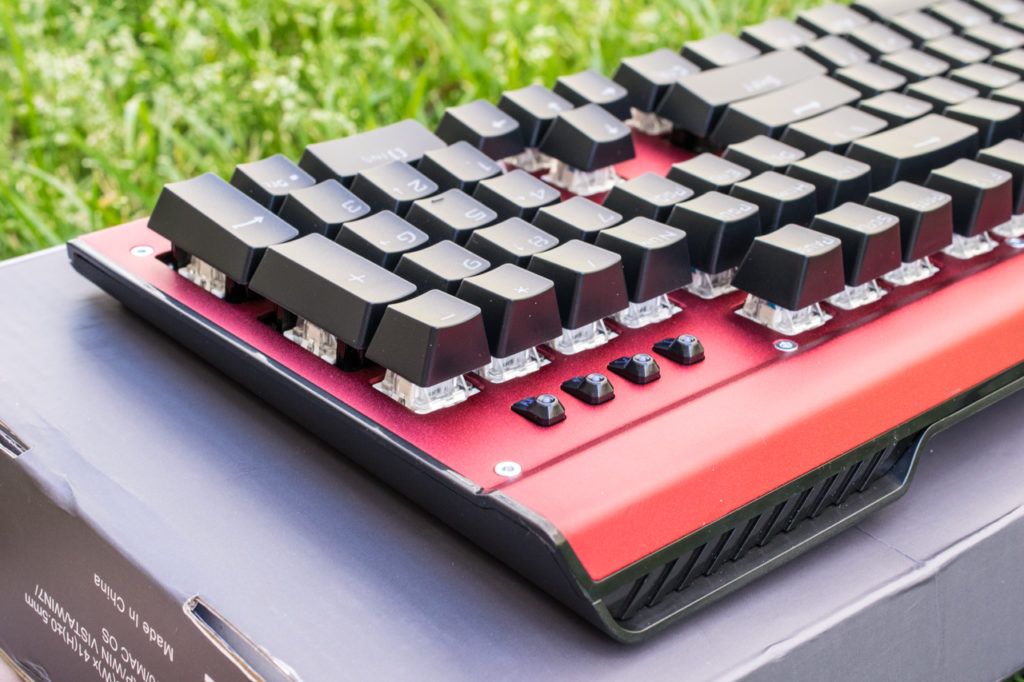 The keyboard's metal case is painted a vibrant red, alongside flat black ABS keycaps with clear lettering. Branding is very minimal with just a single EasySMX logo above the directional keys. While the bright red might not be everybody's favourite choice, it is eye grabbing and will look good on your desk if that meshes with your theme. One thing absent from the caps are labelling for media keys. They do exist with usage of Fn + F1 to F11, but you'll need to memorize them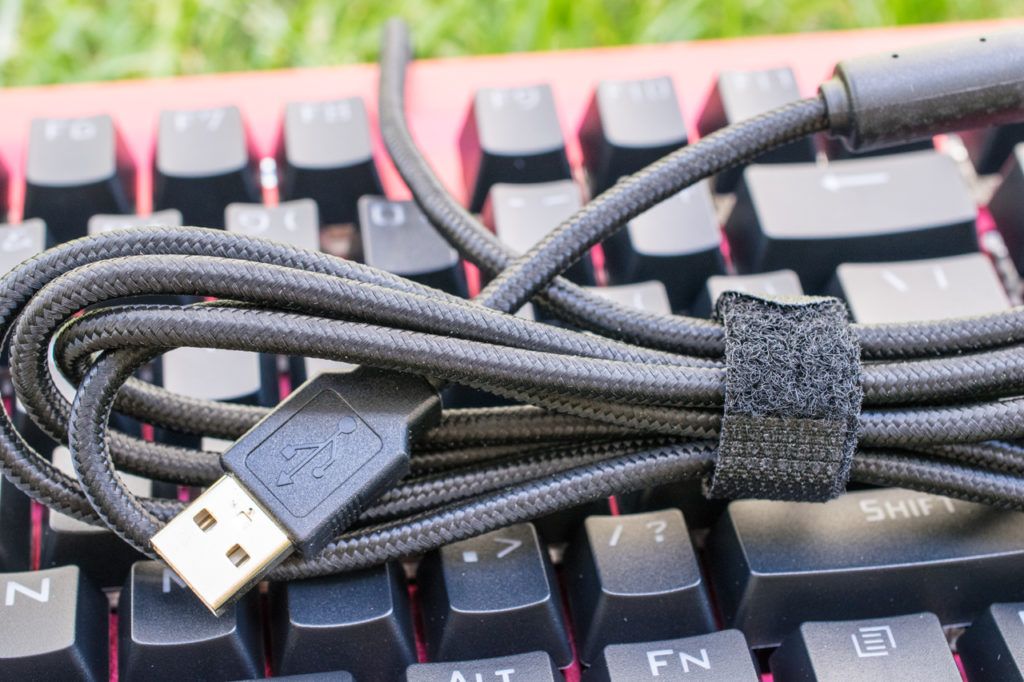 The permanently attached USB cable is adequately flexible despite the sleeving and shouldn't cause any issues with routing it around your desk.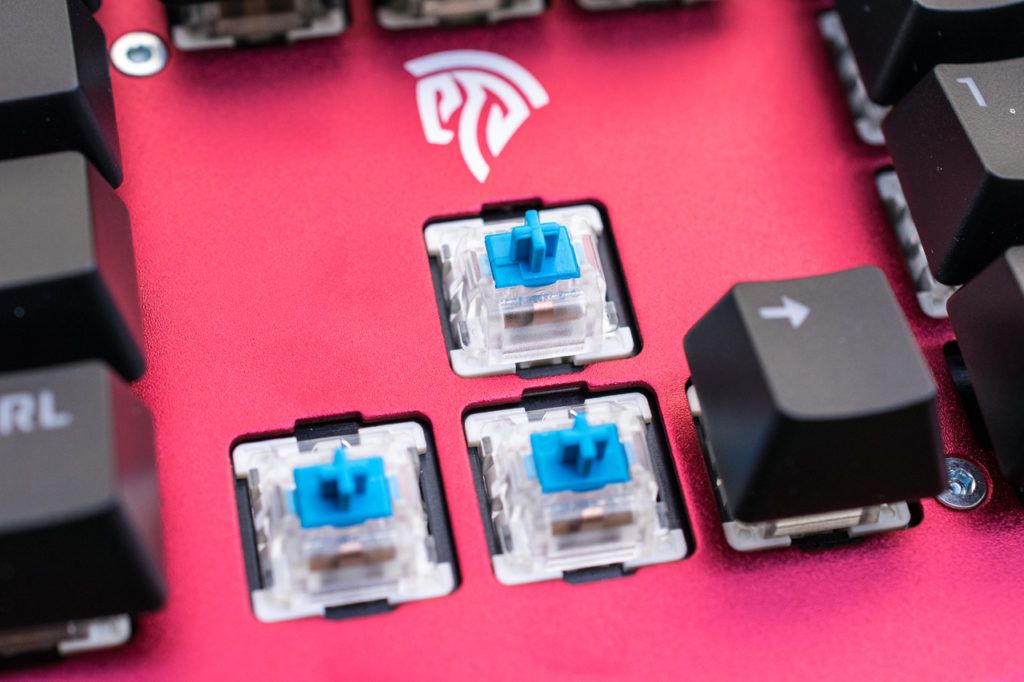 The heart of this keyboard is the blue switches under every key. While not Cherry MX blues, these KRGD branded switches have a similar tactile feel and actuation. The switches are clicky as expected and the metal frame doesn't flex when you're really hammering on the keys. Not much more you can ask for at a price point like this.
The lighting is my only complaint with the SI-2029. Your options for the LEDs are off, solid rainbow, or a swath of various funky modes. While the per-key lighting is always nice, the rainbow colouring doesn't really mesh with the red painted frame and I would prefer a single colour across the board. Having RGB lighting would help to address that, but this price point just doesn't allow that to happen.