$129.00
$151.99
in stock
8 new from $88.99
as of November 30, 2023 5:52 pm
$98.99
$189.99
in stock
20 new from $98.99
as of November 30, 2023 5:52 pm
$118.25
in stock
16 new from $114.32
8 used from $100.75
as of November 30, 2023 5:52 pm
Last updated on November 30, 2023 5:52 pm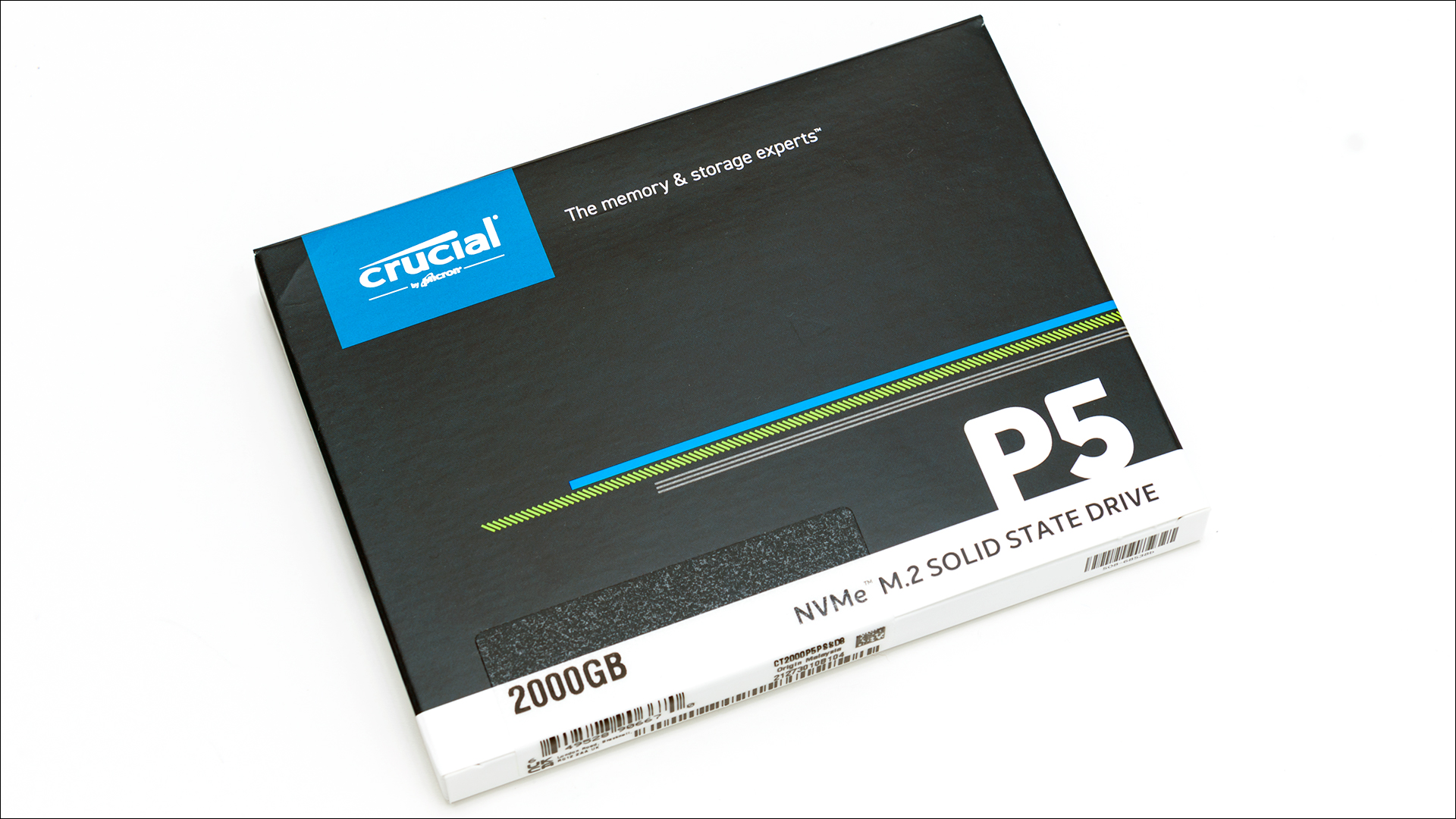 Much like after many messy divorces and/or a mid-life crisis Crucial has gone back to the drawing board with the firm intention of proving beyond a shadow of a doubt that they are not the old 'boring' Crucial anymore. They are the new sexy. We say this as the new shipping container is pretty much the shipping container equivalent of either an Auto Fabrica custom bike… or a walk-in closet full of little black dresses with matching Louboutin shoes. Yes, this was an expensive make over and a major change from previous "classic Crucial blue" shipping container philosophy and a complete 180 from even earlier "classic Crucial white" boxes. While yes, the size is the same; and yes, it is filled with the typical (pardon the pun) Crucial details that allow one to make an informed decision… neither fact matters. The moment you see this aggressively styled box you feel it in your lizard hindbrain that this is different. More testosterone laden. More attention getting. More 'out with old and in with the new' approach to styling.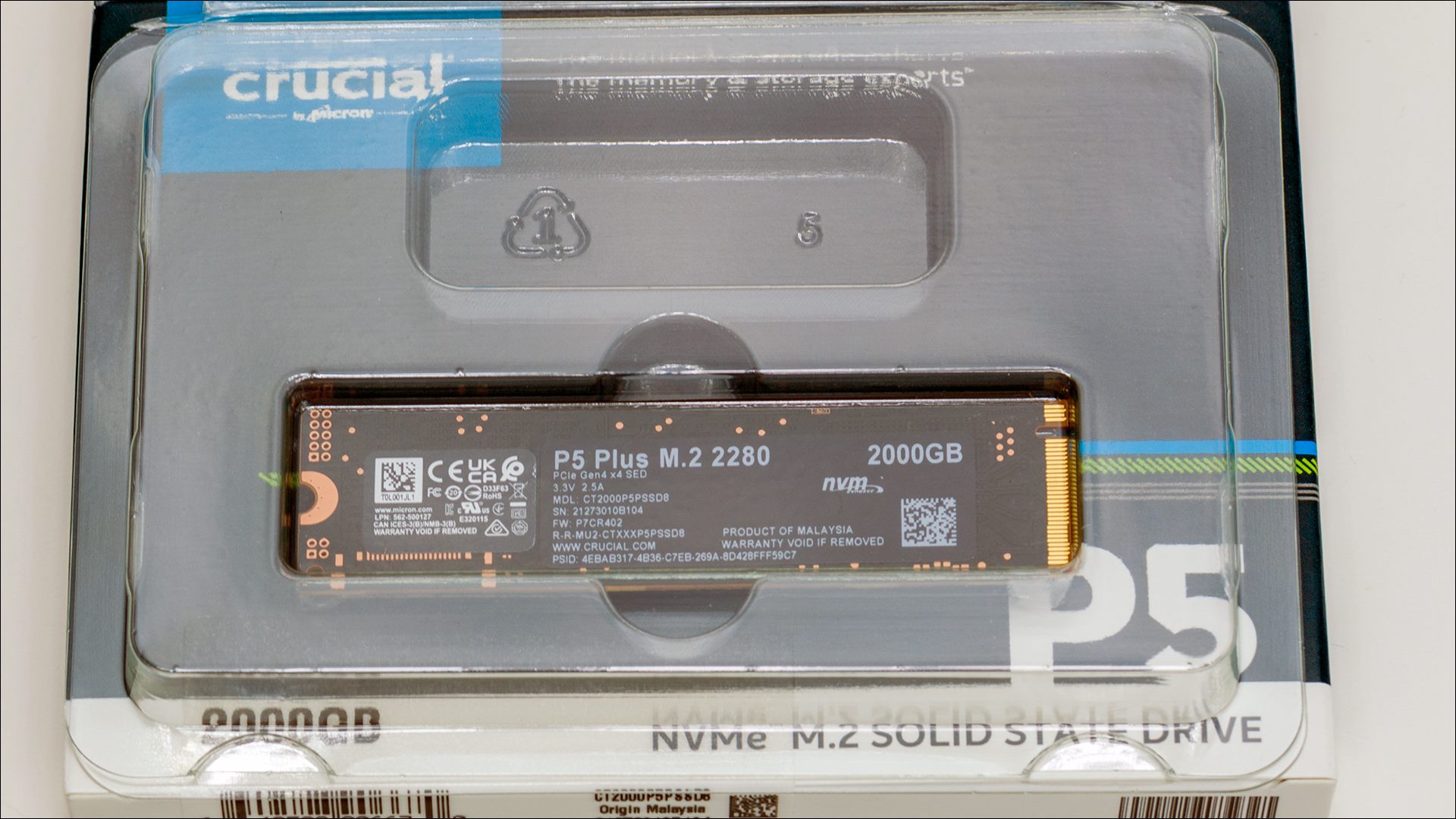 Thankfully, the internal protection configuration has not changed all that much. Though it too has indeed changed. Gone is the single sided clam-shell plastic housing which relied solely on friction from keeping the precious cargo from popping out and in its place is a full clam-shell design. One where you have to pop open the top half to get to the friction mounted M.2 2280 drive housed inside. Honestly, while we are a bit ambivalent (as it is edging towards 'try hard' territory) over the external makeover, this is indeed an excellent upgrade. One that adds very little weight but has increased the survivability of the NVMe drive from sharp cutting damage – think Ye Olde Warehouse worker going full ham with a box cutter on your purchase for a frame of reference.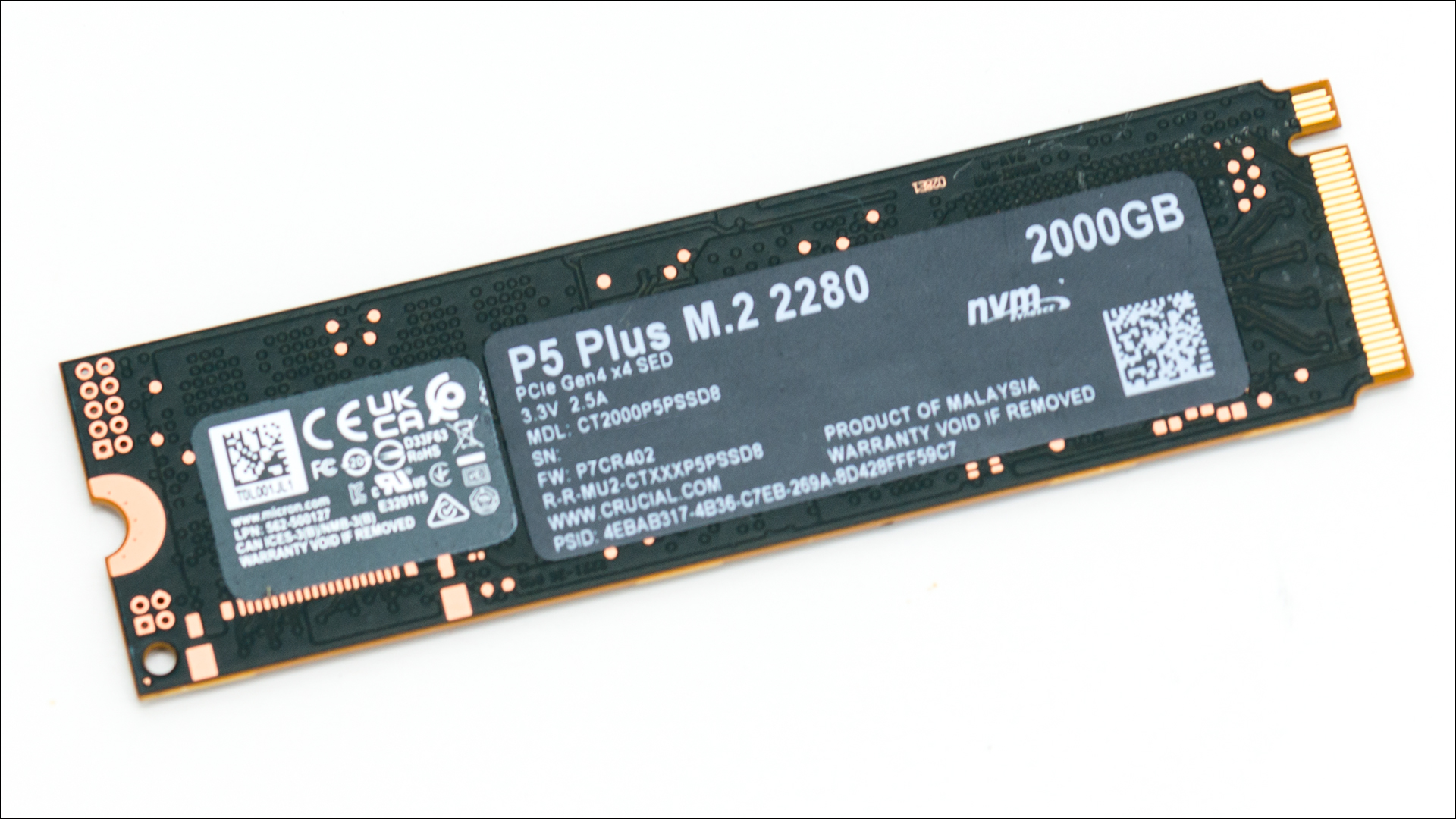 Moving on. Thankfully the P5 Plus itself has not been giving the 'delete facebook and hit the gym' makeover treatment. Most likely because the P5 already came clad in black sticker on a black PCB. This is a good thing. Black on black is pretty much perfect for most builds as it will not draw attention to your drive and instead let the rest of the build do the talking. More importantly it does not come with some oversized, yet underwhelming, heatsink that blows past all forms of z-height sanity.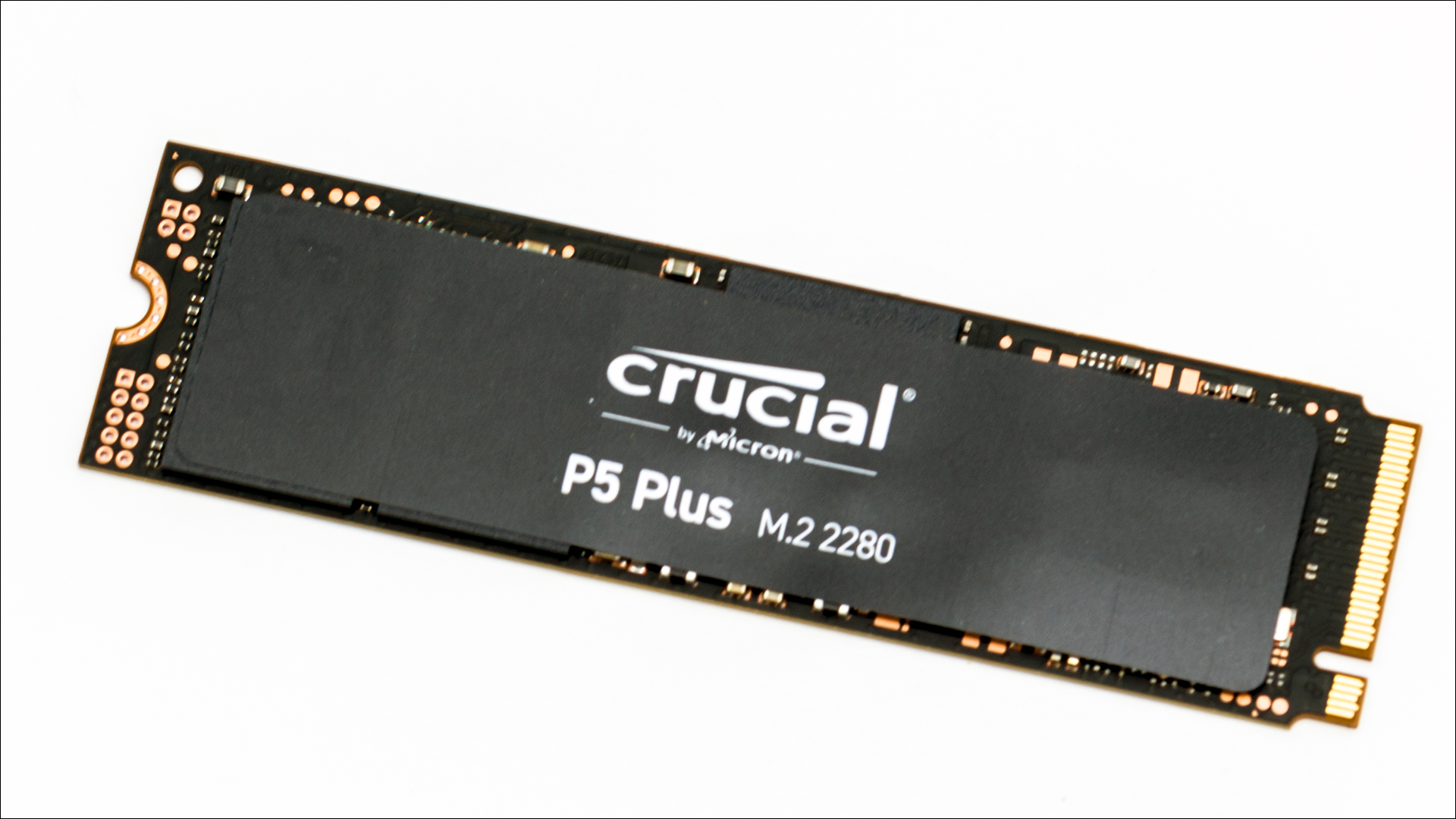 With that said we do wish Crucial would include a thin heat spreader that kept to, say S3, z-height restrictions while still allowing it to load-balance heat via increased surface area. They have not and have once again opted for simple paper which does between jack and shite all good. Yes, we are asking a lot from an NVMe SSD design team. We want both a heatsink and no concerns over whether it will fit underneath a GPU/motherboard/etc. That is a lot to ask, but we do expect it from NVMe drives orientated towards the high-performance and enthusiast end of the marketplace.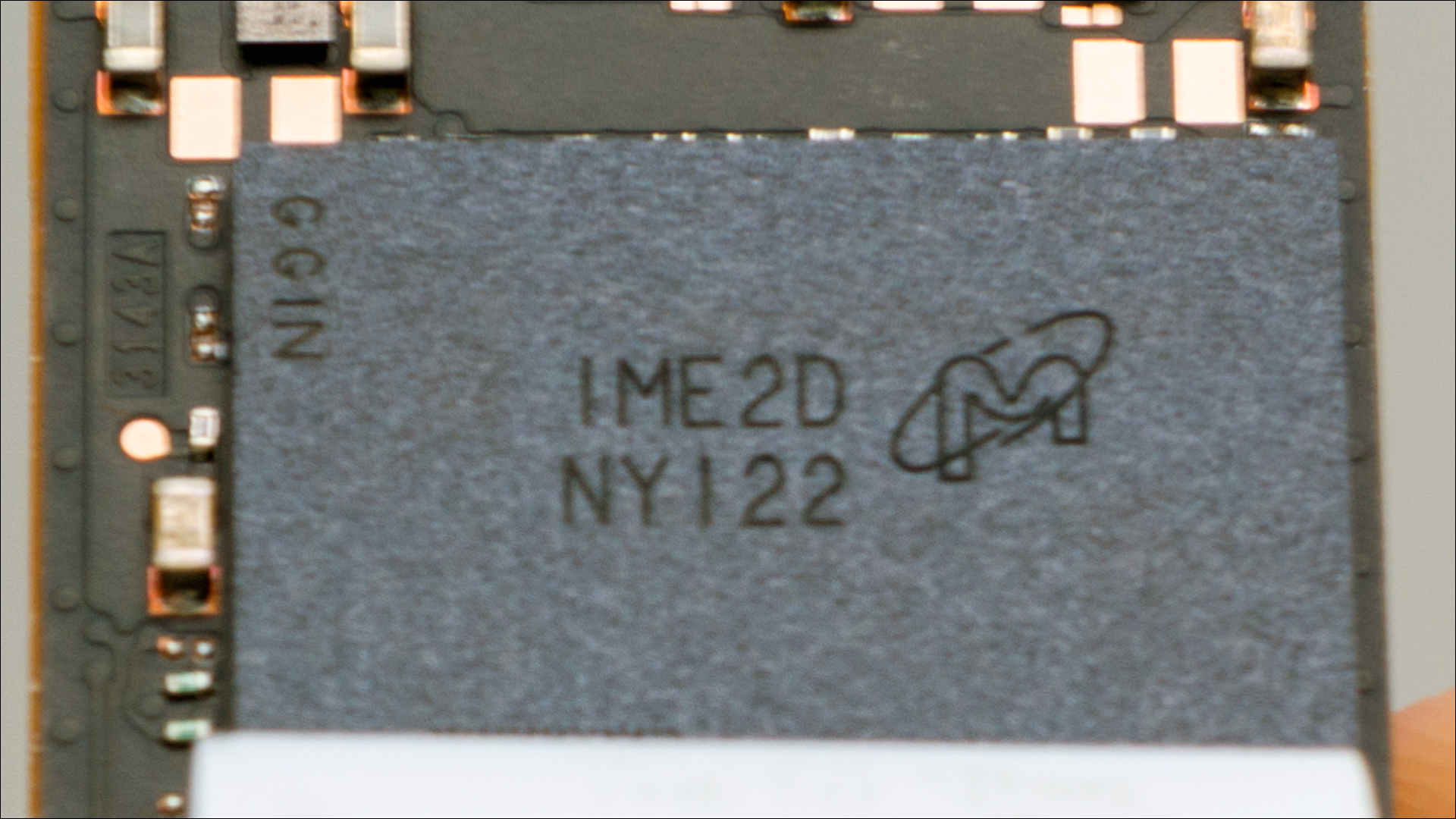 As we have gone over in the past there are three main hardware components that make up a Solid State Drive – RAM, NAND, and the controller. We will do a bit of deep dive in the next section on the NAND, but for the time being the new Micron 'B47R' 176-Layer TLC NAND is a game changer for Micron. While they could not make themselves call it what it is… it is Charge Trap based. In fact, the whole 'replacement gate technology' specifically refers to this major change in how Micron NAND stores its voltage… by replacing the gate. In either case, Micron certainly did one up the entire industry with the first to market 170+ NAND layer technology. In an interesting move they have not made it denser than the last gen's 512Gbits, instead they have opted for a smaller footprint. This is both good and bad. It is a good as it means it is cheaper to fab and faster than their older NAND designs.
The downside is that with so many small layers heat is more of an issue than larger footprint / few NAND Layer dies. This has been a known issue since the days of planar / '2D' NAND and is why Micron once again opted for a "U" or dual stack configuration with two 88 layers 'wrapped' or 'warped' in a 3D dimensional block (vs. a 48+48 configuration in their 96-layer design). This configuration is one of the few known ways of keeping the 'middle' layers cool and allow for realistic long-term real-world performance. Mix in an upgraded bus capable of 1600MT/s (ONFI 4.2 aka Open NAND Flash Interface rev 4.2 aka NV-DDR3 v4.2 aka ONFI 1,600MB/s) with lower 1.2voltage requirements (vs 1.8v for NV-DDR2) and gentler (yet faster) program/erase cycles (via a mere 6 state explicit Duty Cycle Corrector / DCC configuration)… and the end result is you get a big stack of NAND cells that actually run rather cool. Cooler, faster, and more durable NAND. Now that is a great definition of "win-win-win" if we ever saw one.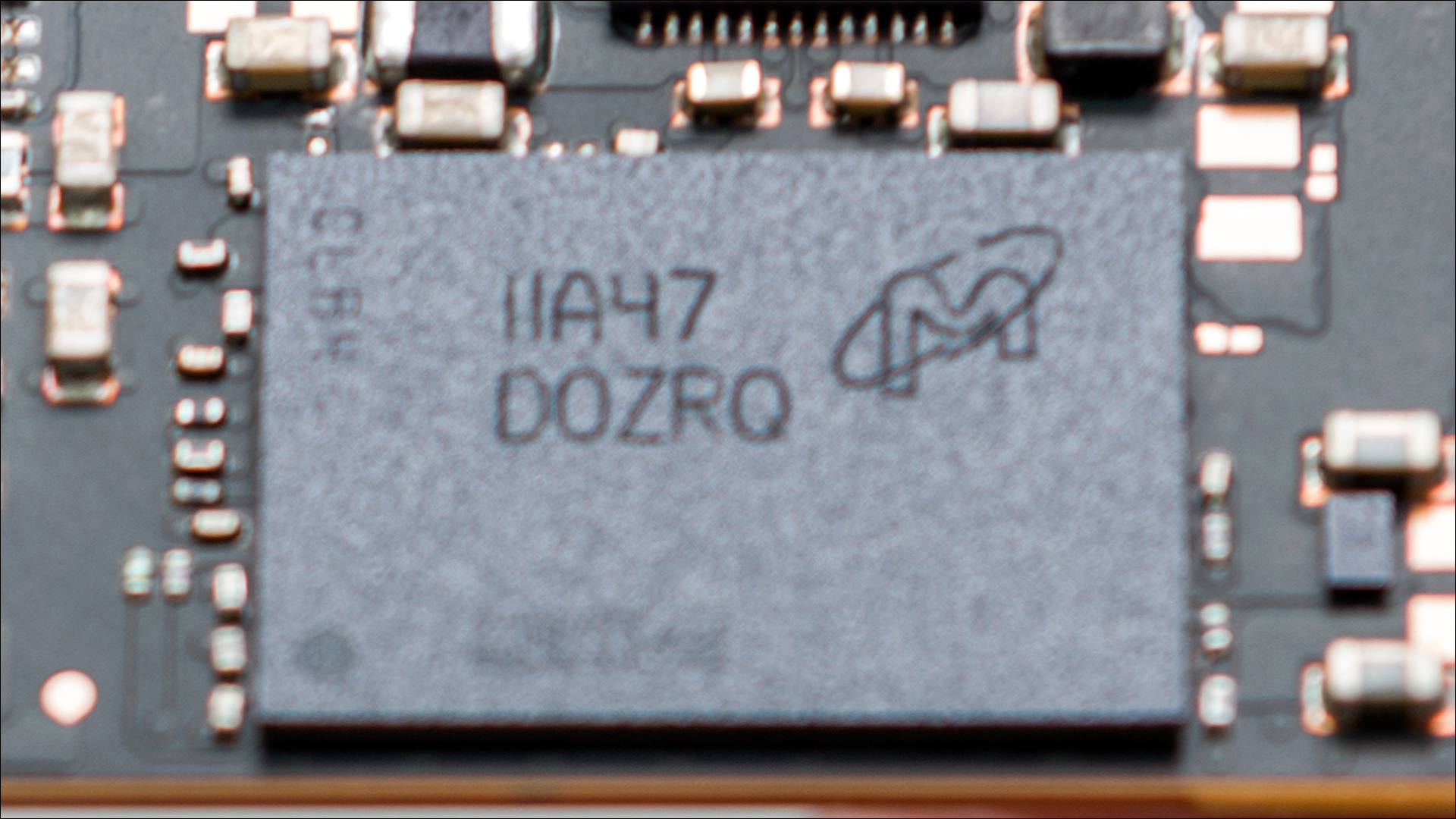 The lone RAM IC used on the P5 Plus is also noteworthy. Noteworthy because it is DDR4-4266! Yes, this new Micron DM02 controller may not have changed all that much from its predecessor but it is fully capable of handling blazingly fast RAM. A faster off-controller RAM cache means that it can waste fewer cycles reading or writing to said buffer. This speed advantage is a big reason why Micron (and by extension Crucial) have opted to allow actual portions of your stored data to be temporarily duplicated in it and not just the lookup table for said data. Put simply, unlike most modern NVMe controllers a portion of this bad boys RAM cache is basically used as a cache accelerator. One where successful hits allow for "RAM Drive" performance levels.
Sadly, it the RAM IC is only 512MB in size so there is not all that much room made available for performance boosting goodness. Furthermore, in order to keep the P5 Plus a single sided NVMe drive Crucial has opted for only one of these 512MB RAM ICs. This really is one of the few times we sincerely wished they had gone D2/D3 with the entire back of the PCB covered in RAM ICs. So while not perfect it still is a nice little performance enhancement feature.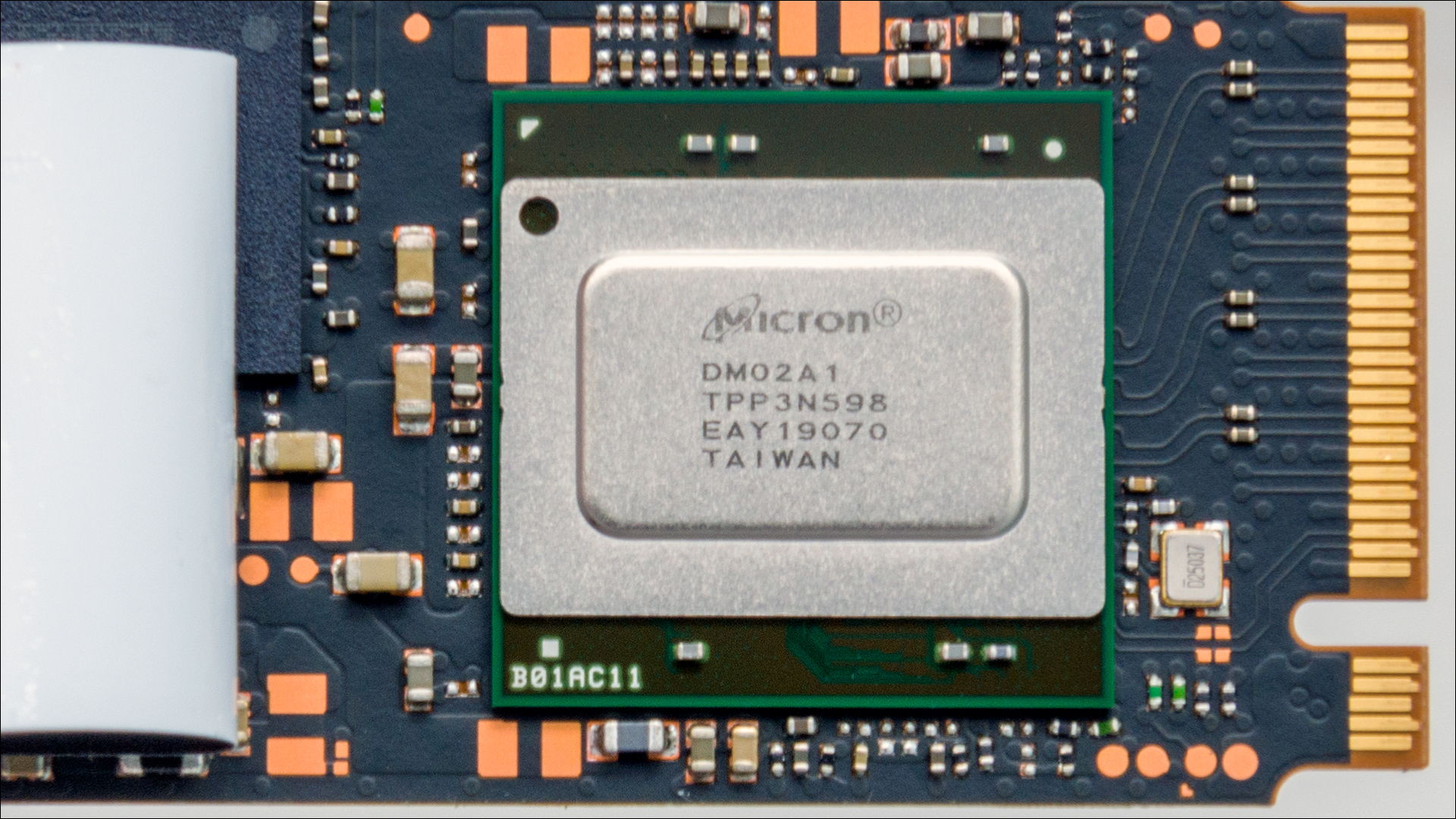 Very little is known about the new Micron DM02A1 controller but in all likelihood it is pretty much a refinement on the previous DM01B2. That is to say an 8 channel, multi-core ARM controller that gets the job done. Arguably not the fastest, but not the slowest either.