Last updated on December 2, 2023 7:12 pm
In many ways the newly revamped Ballistix Sport LT series strongly reminds us of the recently reviewed Ballistix Sport AT… just without the ASUS Republic of Gamers branding. That is to say they are attractive, versatile, easy to use, highly capable (thanks to faster frequencies), overclock easily, and come in at a asking price that is very reasonable for their speed and capacity. Put another way the new faster editions to the venerable Sport line not only live up their predecessors' high standards but actually exceed them. This is the best looking, most adaptable (thanks to 3 colors options), and fastest Ballistix model to bear the Sport moniker. Quite honestly not that long ago this level of performance and versatility would have been earmarked for the more expensive Tactical or even Elite series. That is impressive no matter how you look at things, and just underscores Ballistix's continued commitment to offering attractive options and killer prices.
Now with all that said the new Ballistix Sport LT DDR4-3200 kit is not perfect and will not be an optimal choice for every system build. While yes it does come in three color options the two-piece heat spreader design still does not cover the top of the RAM Sticks. As such what you will see in most builds is the green PCB with color accents on each side. Only when viewed edge on will the colors and nice accents be seen. Thus, even three-color options to choose from may not perfectly match your next custom system build. Simply put the Ballistix Tactical Tracer RGB series is still the most versatile and adaptable series in Ballistix's current line-up – and still our recommend 'go to' series for nearly every build… even if they are taller than the new Sport LT. This aesthetics issue is really not all that concerning for most people, let alone a deal breaker, as most will find a color option that works pretty good for their next build. Basically, as long as you are willing to sacrifice a bit of aesthetics you do get a lot of performance for your money.
Instead of the aesthetics being our largest concern the real concern is over the RAM IC's Ballistix has opted for. As stated earlier in this review it should come as no surprise that Ballistix opted for MICRON RAM IC's. This however does make them a tad sub-optimal for Ryzen 1 and certain Ryzen 2 system builds. While yes AMD has done a lot to improve their IMC's abilities, they still prefer Samsung B-Die IC's over everything else. It really will come down to how fast and hard you want to push you next RAM purchase on AMD. If you want to push the boundaries Micron IC's are going to be slightly less capable than Sammy B-Dies. Water is wet, the sky is blue. Maybe Ryzen 3 will make it a non-issue.
These are about the only two reasons to not opt for these easy to find, easy to use new additions to the Ballistix Sport line-up. That really is nit-picking to say the least. So while they may not be a perfect match for every system, they are pretty darn good option for most. So if you are looking for a fast set of RAM that will not break the bank, the DDR4-3200 variant of the Ballistix Sport LT line deserves to be on your radar.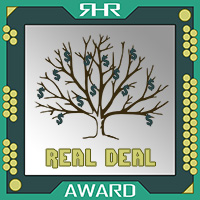 The Review
Ballistix Sport LT DDR4-3200
Ballistix may not have made 'the perfect' set of RAM that will be optimal for all builds and budgets… but what they have done with their refresh is very, very impressive.
Review Breakdown
Performance

0%

Ease of Use

0%

Build Quality & Warranty

0%

Value

0%

Final Score

0%