$131.64
$259.00
in stock
58 new from $131.63
6 used from $121.72
as of December 6, 2023 8:32 pm
$156.00
$309.00
in stock
68 new from $148.88
12 used from $123.24
as of December 6, 2023 8:32 pm
$109.99
in stock
13 new from $109.99
3 used from $109.99
as of December 6, 2023 8:32 pm
Last updated on December 6, 2023 8:32 pm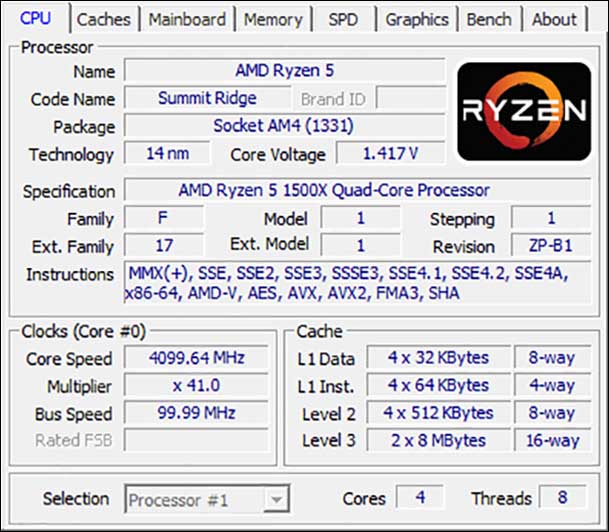 As we said earlier in this review, these processors are cut down Ryzen 7 CPUs. This design decision is actually the largest weakness of AMD Ryzen when it comes to overclocking. Just like a fully enabled Ryzen 7, because these Ryzen 5 CPU's have two CCX's that need to talk to each other over an internal crossbar pushing beyond their stock specifications is not their strong suit. In our overclocking endeavors, we found the four core Ryzen 1500X to be the easiest to overclock and require the least amount of voltage (about 1.42v) to hit 4.1Ghz whereas the 1600 required nearly 1.450v. The 1600X was in the middle and 1.43v was required. This is a lot of additional voltage – and heat – for very little gain.
The only one of these three where overclocking is really justified for this level of gain is the 1600. Here going from 3.2GHz on all cores to 4.1Ghz is going to be noticed and is going to be worth the time and expense involved (be it more power consumption, a better cooler, more noise output, etc. etc.). With that being said an additional 500 to 600 MHz of consistent performance is nothing to sneeze at As such only you can decide if overclocking your shiny new Ryzen 5 processor is worth the effort or not.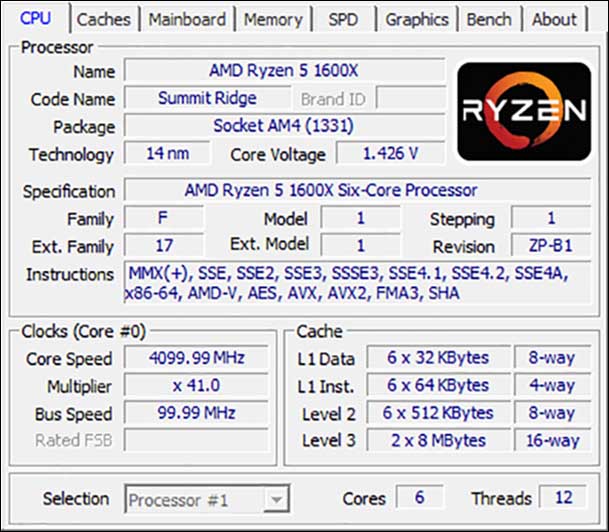 All of this should come as no surprise as the 1500X comes with the highest stock frequency settings and the 1600 comes with the lowest. This is a tad disappointing when compared to Intel's 4 and 6 core offerings, but is to be expected as Intel is using a 7th generation (and 3rd on the same 14nm node process… and soon to be fourth!) compared to these first-generation chips. With time Ryzen 2.0 and 3.0 will most likely be much easier to overclock and hit higher frequencies.
In the meantime, consumers interested in overclocking will have to 'console' themselves only getting their 4/6/8 core CPU to 4+ Ghz. We are sure that is not going to be that big a hardship for most when you consider the money saved on the CPU can be spent on a better Solid State Drive or video card. In other words, less overclocking headroom equates to a better overall system while staying in budget. That is a tradeoff many are probably going to make.